If you're into true crime: My Favorite Murder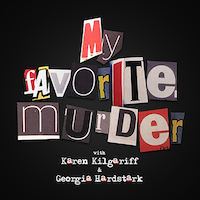 Let's be honest, we love murders. Ok, maybe we don't LOVE murders, but we love to hear about them. Why else would
Serial
,
Making a Murderer
or
The People vs. OJ Simpson
have all been hits? Well, in
My Favorite Murder
, hosts Georgia Hardstark and Karen Kilgariff accept this fact, and they run with it. The result is a hilarious podcast comprised of two new murder stories every week told by two girls who may not always get it right, but will always make you laugh.
If you're into celebrity gossip: Who? Weekly and This Week Had Me Like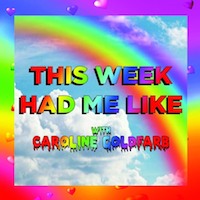 There may be a stigma surrounding celebrity gossip, but I still NEED to know who Kendall Jenner is reportedly dating and what project Angelina Jolie is currently working on. Who? Weekly and This Week Had Me Like are here to help, filling me in on everything I probably don't need to know (but seriously want to know) as I walk to class. Both podcasts are hysterical. They accept the ridiculousness of the world they work in, but enjoy it all the same as they discuss Snoop and Martha's Pot Luck Dinner Party (yes, that's an actual cooking show starring Snoop Dogg and Martha Stewart on VH1).
If you're into history: Revisionist History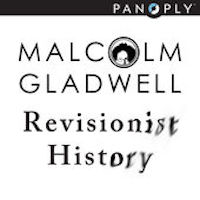 Revisionist History is not your average history podcast. First of all, it's hosted by Malcolm Gladwell, AKA the academic messiah of our time (seriously go read Outliers if you haven't). Every week, Gladwell picks a topic. These aren't your average history lessons. He explores the writing of that late Leonard Cohen's "Hallelujah", the lawsuits against Toyota in 2009 and the world behind college endowments. He then takes a look back and explores how we got all the facts wrong the first time, because let's be honest, we got it wrong. The podcast is intriguing, exciting and will leave you questioning everything you ever learned in history class.
If you're into the stories of people: The Moth and This American Life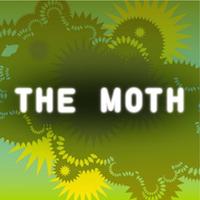 While The Moth and This American Life have extremely different styles, the end goal of each podcast is pretty much the same: tell the stories of people. This American Life is a classic. Every week, journalism god Ira Glass, picks a theme and takes listeners on a journey. Each chapter of the podcast includes different stories that link to the theme, and if you're lucky, you may hear an original song about Paul Ryan, performed by Neil Patrick Harris (yeah, it's as great as it sounds). On the other hand, The Moth takes a more personal approach, hosting slams across the country for people to tell short stories about events that occurred in their life. The Moth records them, picks the best, and posts them so we can listen to them and marvel at how everyone's life is way more exciting than ours.
Bonus: The Moth hosts story slams in Chicago! Check them out, they're life changing.
If you're into business: How I Built This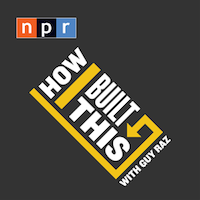 We are surrounded by some of the most brilliant inventions of our time, yet we rarely look around and question how they came into existence. NPR's How I Built This talks to some of the creators of the greatest apps, publications, companies and movements to find out about their journeys. The stories are compelling and exciting and will leave you yearning to create the next big thing, So, next time you read a Vice article, or rent an Airbnb, eat a Clif Bar or post a picture on Instagram, don't wonder how these things came to be, check out How I Built This and learn for yourself.
If you're into sports: Pardon My Take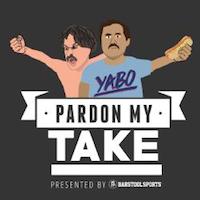 Dan "Big Cat" Katz and PFT Commenter are two football guy's guys whose satirical twist to the clichés and general banter of sports has led to the explosion of this Barstool Sports podcast. There's a reason this podcast is more popular than several ESPN and Fox Sports shows. Each hour long episode is filled with humor, guests and, of course, sports.*
*Disclaimer: I was told this is the best sports podcast in the biz. I failed to do my research as a good journalist and instead asked my brother.
If you've got school spirit: Nine Lives and Northwestern Now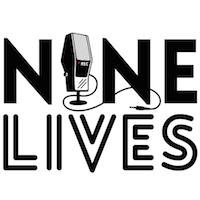 These two podcasts take some of the classic tropes of the podcasting world and bring them to Northwestern. Northwestern Now tells the story of faculty, inspiring students and events, such as Northwestern move-in day. Nine Lives take an approach more like The Moth, allowing students to take the reigns as storytellers and share their sometimes inspiring, sometimes humiliating, but always riveting stories with the Northwestern community. Both podcasts are hidden away on SoundCloud, but definitely head over and check out Northwestern's experiment in the podcasting world.