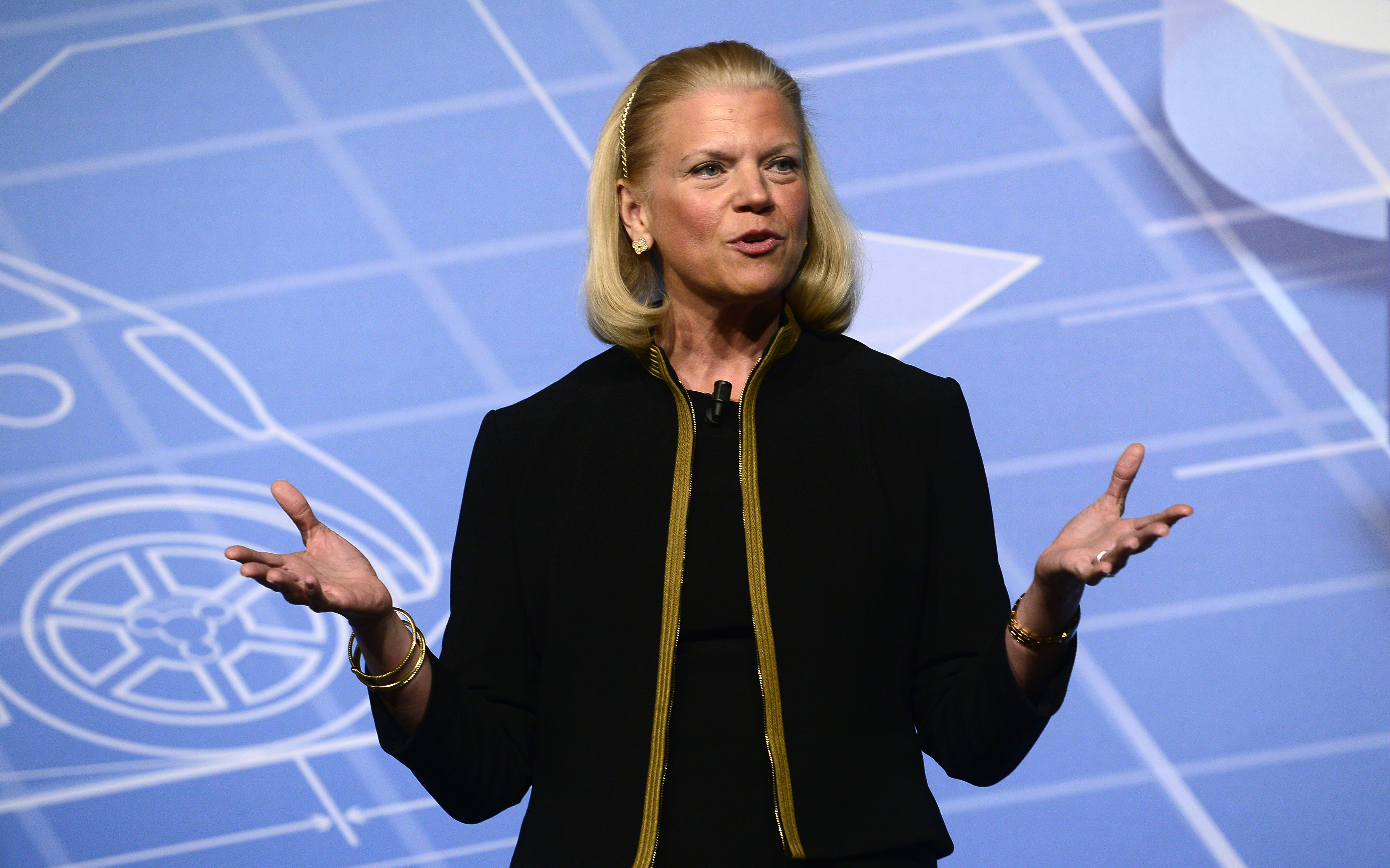 Sure, she's the first female CEO of IBM and Fortune's "Most Powerful Woman" three years in a row, but there's a lot about this year's commencement speaker, Virginia (Ginni) Rometty, that you probably don't know. The Northwestern alum, rarely spotted without a killer outfit and her blonde hair perfectly in place, is a lot more than just technology and numbers. In case you haven't had time to read up on this year's esteemed speaker, here are a few things you might find interesting:
1. She came to Northwestern on a scholarship from General Motors.
Rometty won a scholarship from GM to attend Northwestern in 1975. She graduated in 1979 with a degree in computer science and electrical engineering (she was one of just a few women pursuing this major). Between her junior and senior years she interned at GM, where she met her husband, Mark Anthony Rometty.
2. Her mom is her biggest influence.
Rometty's parents split while she was in her teens, leaving her mother without a source of income. Though she hadn't worked outside the house since having children, she quickly found a job and began taking night classes, demonstrating a work ethic that clearly continues to inspire Rometty to this day.
3. She was the president of Kappa Kappa Gamma.
Rometty pledged Kappa Kappa Gamma during her freshman year at Northwestern, and by the time she was a senior, she was president of the chapter. A piece about her in Fortune even quotes her pledge mom.
4. She doesn't drink coffee.
Despite the long hours, the alpha woman has never been a coffee drinker. Starbucks is her favorite, but she usually opts for tea. In other words, she runs IBM without coffee, but that four-page paper you left until last night required three cups. But, hey, don't beat yourself up.
5. She does scuba dive.
Though free time doesn't come often, when it does, Rometty and her husband enjoy scuba diving. The two, who never had children, also enjoy golfing near their home in Florida and seeing Broadway shows. Needless to say, when she's not running the world, she's living it up.