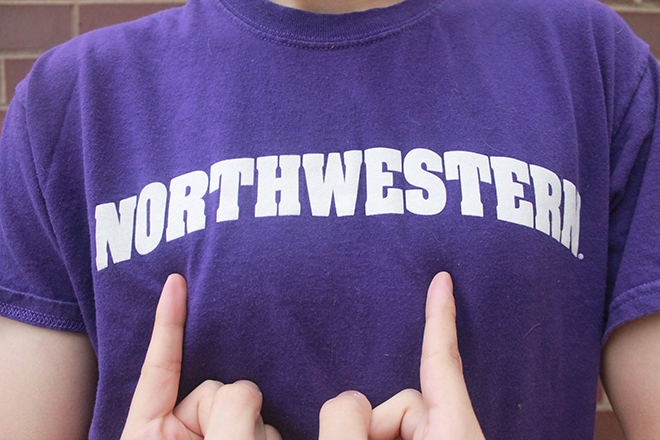 Khaki pants without a brand-name label. T-shirts with corporate logos. Sandals. Fanny packs.
These are the trappings of the fashion trend known as normcore, a recent development that's made its way around the Internet over the past few months. In its wake, it has left many who have encountered it bewildered, uncertain of the movement's intentions, origins or future.
For those uninitiated, this trend (or anti-trend) is one of the most fascinating style developments in years. Ostensibly, normcore is a reactionary movement against the hipster trend, which has seen its rise over the past several years. For those who embrace normcore, the goal is to deliberately eschew the whole notion of dressing "fashionably" in a classical sense, instead embracing clothing that's unassuming, comfortable and non-trendy.
So does that make normcore a fashion trend in itself, almost a second-level form of irony to the hipster's own ironic fashion decisions? Does its aim for simplicity and blandness make it truly not a trend at all? For publications and fashion experts studying the movement, this is still a raging debate, with heavyweight publications like The New York Times and even the French edition of Slate weighing in.
While it may take time and debate to sort out exactly what normcore represents, it's much easier to identify the specific elements that constitute it. This is especially true at Northwestern, where many student's most essential wardrobe elements – sweatpants, club t-shirts – could be considered Northwestern normcore. Whether your NU sweatpants are worn in irony or for sheer comfort, here's the guide to normcore at Northwestern.
Most things purple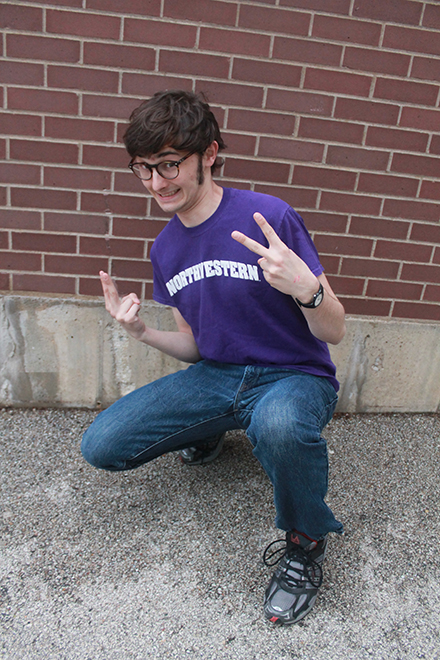 Given that it's practically impossible to not own one single purple t-shirt by coming here, you're bound to find many students on a day-to-day basis clad in our illustrious colors. For that reason, purple constitutes the baseline for Northwestern normcore, as it has become a fabric of the school's identity over our history.
NU Nights shirts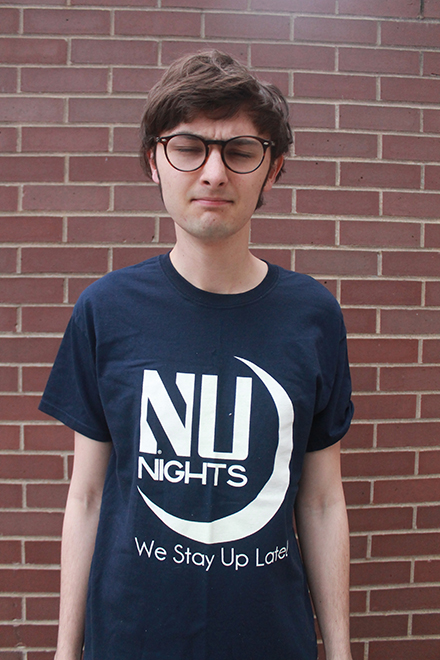 Remember that night of Wildcat Welcome when the new students descended upon Norris for the first time, going around to the different booths to collect as much free gear as possible? That was the night I first discovered the infamous NU Nights t-shirt, beckoning passersby to claim it by surrendering their email. Easily one of the goofiest pieces of Northwestern attire, the NU Nights shirt unashamedly embraces how normal it is. Dark-blue, with a weird glow-in-the-dark logo and the cheesiest tagline imaginable ("We stay up late!"), wearing your NU Nights shirt guarantees that you have no desire to project fashion-forwardness.
Northwestern sweatpants
Sweatpants have been normcore before normcore was even born, which in many ways makes them the ultimate hipster normcore attire (if that even makes sense). At Northwestern, that makes Northwestern-branded sweats their most obvious iteration. Realistically, unless you're one of the school's many student-athletes, sweatpants are only worn for comfort. That is, unless you've embraced the second-level irony of normcore and are wearing sweatpants in reaction to the hipster movement, in which case you're the Northwestern normcore hipster incarnate.
Dance Marathon merchandise
Given that more than 1,000 Northwestern students pile into the tent on the Norris lawn every March, it makes sense that many students have at least one DM-related article of clothing. Whether that's a 60-Hour club t-shirt or a sorority-team fanny pack, there's a good chance that many of your peers will have the same item. Plus, given that all Dance Marathon clothing should be designed for ultimate comfort (to lessen the misery of 30 hours of sway-standing), DM gear is unlikely to be consciously fashionable.
Northwestern football Christmas sweatshirt
Around the holiday season, Northwestern merchandise retailers carried a dark-gray, body-hugging sweatshirt. Emblazoned on the front of the sweatshirt was a design that consciously aped the "bad Christmas sweater" tradition, featuring a football helmet surrounded by snowflakes and cartoony football players. While one could argue that any Christmas-related sweater is meant to be ironic and thus not normcore, this sweatshirt's warm embrace of the football theme makes it a classic example of normcore.