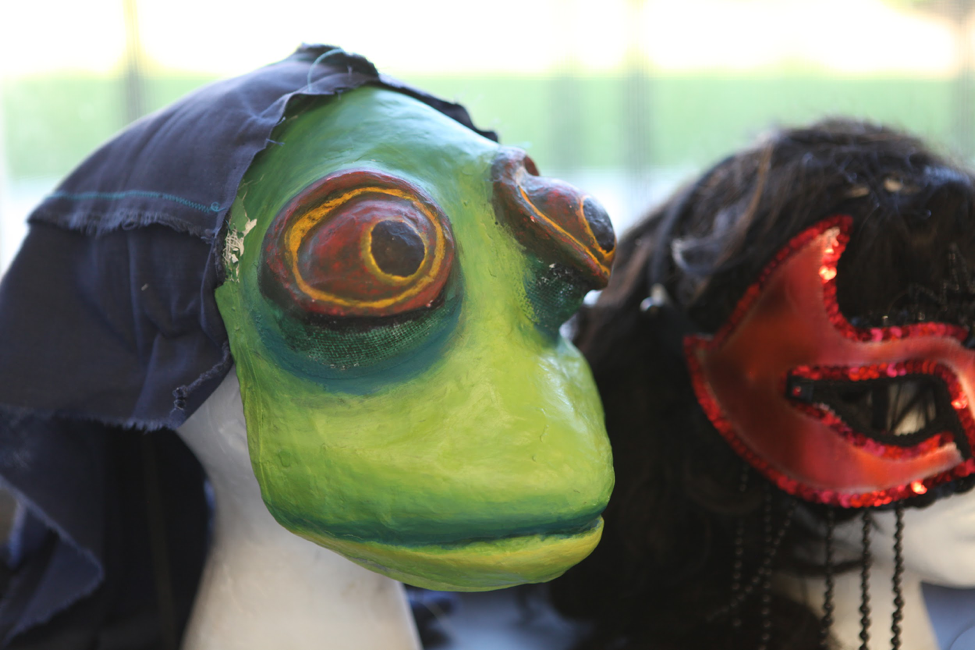 It's that time of season again – taking an Uber to the nearest Party City, scanning Pinterest boards for costume inspiration and hitting up Crossroads for the perfect touch. The scramble for Halloween costumes is on, but the Virginia Wadsworth Wirtz Center Costume Sale happening on Oct. 19-20 means students don't even have to leave campus to find the perfect costume. Twelve racks of goods await shoppers, but where did they all come from?
From Dreams to Stage
Graduate students design the costumes as a part of Northwestern's Master of Fine Arts in Stage Design, which prepares designers to become theatre professionals. Marina Arconti, Northwestern's costume shop supervisor, brings the "dreamy dreams of the design team" to life. After determining the main style of the show – anything from period, modern, fantastical or abstract, Arconti and the team figure out what has to be built, what can be pulled from stock or purchased.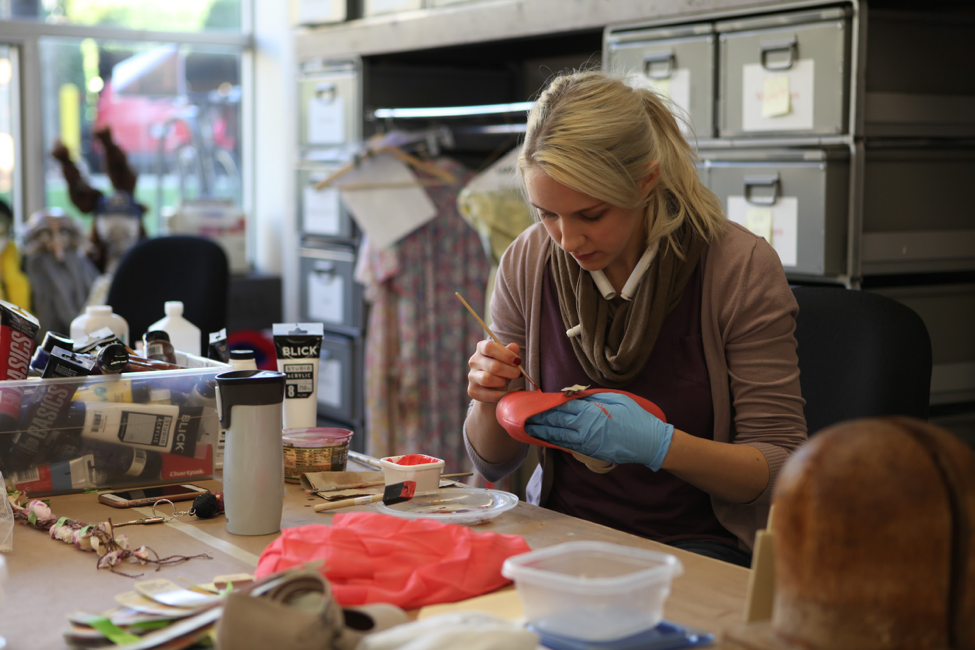 "The staff here is all professionals, so it's myself and two pattern makers and two stitchers," said Arconti. "The whole process here is four to five months from those really early conversations to the show opening." After the designs are finalized, it takes about two and a half months to take the designs from drawings to stage.
Arconti particularly enjoys working on period pieces, but they present challenges being adapted to stage. "We start from as accurate as possible and then adapt for whatever the show needs," said Arconti. When Northwestern performed "In the Next Room," she balanced the historical accuracy of beautiful corsets and the need for performers to quick change.
"Without the adaptations, you would spend the whole show watching people take off clothes," she said. "Which would be really interesting at the beginning and then really boring by the fifth hour."
The Afterlife of Costumes
After the final curtain call, the costume diaspora begins. Rentals return home, and pieces that may be reused go to stock. "We have a big stock of military uniforms and things like that. There's always gonna be another military show. so all those things we keep," Arconti said. "Also things like petticoats, corsets [and] suits."
Keeping track of everything is no easy task. Apart from the main costume shop, where grey metal bins line the walls, marked with handwritten labels, there are two additional storage rooms. Some pieces even go home with the performers.
"A lot of those costumes, since they're purchased things that people would consider wearing in their real lives, I just let actors purchase them," Arconti said, specifically referencing a modern adaptation of Company, which will run in November. "They're bought for them. They're fit to them."
As for the rest? That's when the costume sale takes its cue. "Weird and big? And they take up a lot of space? Those kinds of things we'll put in the sale," Arconti said. Similar pieces and show-specific costumes (giant bumblebee costume, anyone?) also make the cut.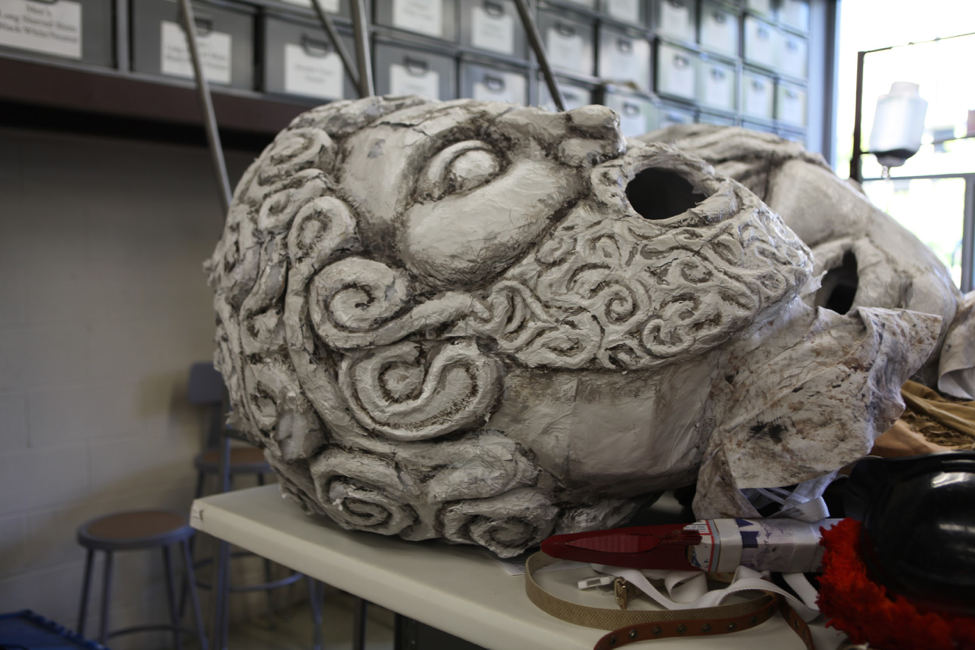 Halloween costumes have increasingly attracted controversy over the years: What's okay to wear? What's insensitive? Should people even care that deeply about costumes?
"There's a lot of stuff in stock that we've used for shows that would not be appropriate for Halloween," said Kristy White, stitcher and organizer of this year's costume sale. "We have a lot of shows that have Nazis in them."
White makes sure those pieces don't make it to the sale but hopes people won't look for those things in the first place.
But for the pieces on the rack, the Wirtz Center's costume sale presents a creative opportunity. "I'm really curious to see what people will do with them," Arconti said. "I'd love for them to send us pictures of how they use these things."