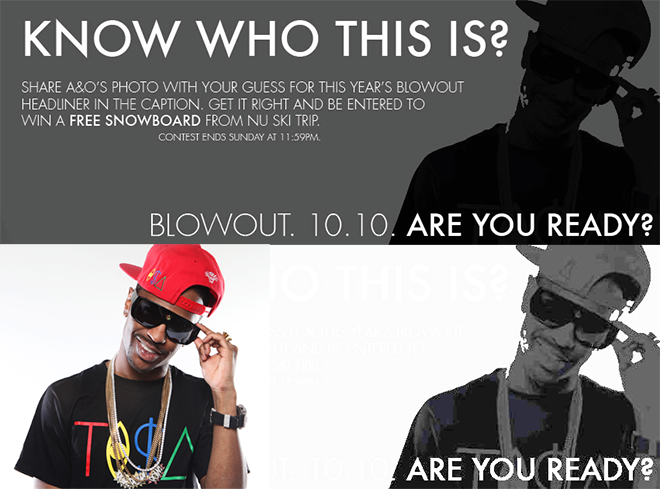 A&O Productions released a photo on their Facebook at 9 p.m. on Thursday evening to hint this year's headliner of the A&O Blowout.
The photo included a silhouette along with a contest to guess the uknown artist. Titled, "Think you know who's headlining?" A&O is requesting students to share their responses for a chance to win a free snowboard from the NU ski trip.
The contest will conclude on Sunday at 11:59 p.m, and the Blowout will take place on Oct. 10.