Northwestern loves recycling. Starting in 1989, the University has aimed to cut down on contribution to landfills and increase recycling. Today next to almost every trash can is a "mixed recycling" can that holds paper, cardboard, cans, glass and plastic. Not on this list, however, is textiles – a category that, according to the EPA, makes up more than 5 percent of waste in landfills.
Northwestern students belong to a generation that produces and consumes clothing, shoes and bedding faster than ever. According to the EPA's 2009 Federal MSW Waste Study, between 1999 and 2009, the volume of textile waste generated grew by 40 percent, while the rate at which textiles are recycled barely increased.
Erica Hartmann, an assistant professor in Northwestern's Department of Civil and Environmental Engineering, said that the current process for making and disposing of clothing is extremely harmful for the environment
"Not much clothing gets recycled," Hartmann said. "One [method of recycling] is the actual fabric itself. A lot of fabric can be treated with different repellents and that mmeans it have different properties that may make it difficult to retrieve materials from it."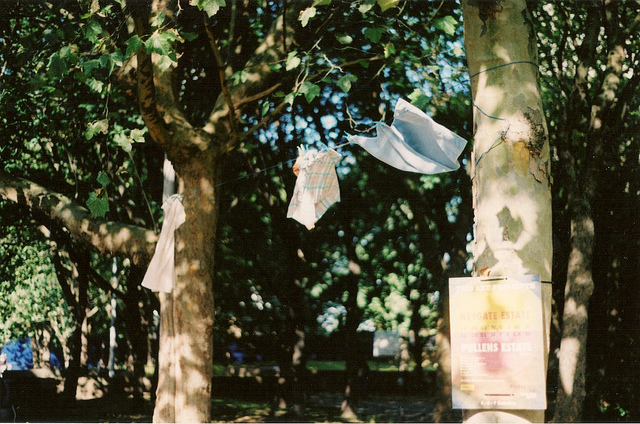 Recycling Clothing at Northwestern
Whether through recycling, thrifting, or buying lasting clothes, students find different ways to make sure their choices are environmentally friendly when shopping for clothes.
SESP freshman Jack Benjamin said that he doesn't go shopping for clothes very often. When he does, however, he shops in places like J. Crew and Gap where he can buy clothes that are "timeless."
"I've had some things since middle school because I haven't grown that much," Benjamin said. "Like a belt from 6th grade I still wear."
Benjamin said that he doesn't necessarily recycle clothing. He lives about 35 minutes away from campus, so he brings unwanted clothes home for storage as opposed to selling or recycling them.
Jesse Vega-Perkins, a senior studying environmental engineering, sells and buys on NU Closet Recycle. Started by Patricia Lee in 2013, NU Closet Recycle is a Facebook group where students can post clothes they're selling or buy used clothing from others. It's similar to an online thrift store or garage sale.
"I don't fit into the model of fast fashion," Vega-Perkins said. Instead of constantly buying and recycling clothing, she said that she shops once or twice a year and usually at second-hand stores. "These shorts I'm wearing I've had for four or five years," Vega-Perkins said. "A lot of my stuff I've had all of college."
Students' efforts to recycle or re-wear clothing may not be counted in Northwestern's diversion rate, but they make an impact on the disproportionate ratio of production to donation.
Looking more macroscopically, it seems that Northwestern is more of an exception than a rule. According to the EPA's study, of the amount of textiles produced each year – shoes, clothing, bedding, etc., 85 percent of it goes into landfills. Only 15 percent gets donated or recycled.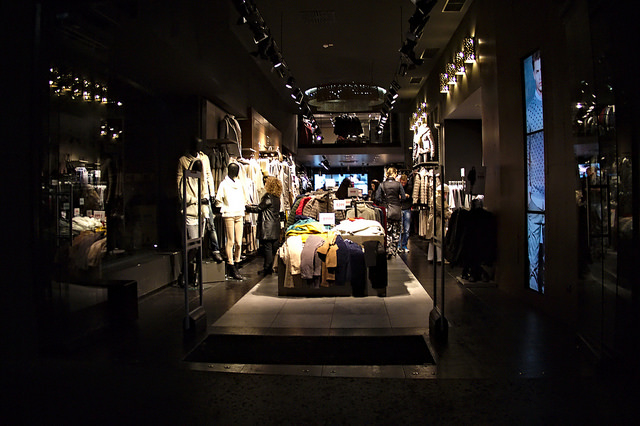 Beyond Thrifting
A large reason for the increase in textile waste is fast fashion. Avis Cardella wrote a review of Elizabeth Cline's book "Overdressed," which describes fast fashion as the result of retailers like H&M and Forever 21 selling trendy items at low prices. In the book, Cline says that "because of low prices, chasing trends is now a mass activity, accessible to anyone with a few bucks to spare."
Weinberg freshman Yulan Chen explained that in high school she would spend time shopping for cheap clothing because that was what she could afford.
"I think growing up my style changed a lot and I was into just buying a lot of clothing," Chen said. "I ended up having just trash bags full of clothes I didn't wear anymore and my closet would be full at the same time."
Her parents ended up selling the clothing through an online thrift store and made about $800. Since college, she explained that her style has "plateaued," resulting in her buying less clothing.
Looking towards the future of the fashion industry as a whole, Hartmann explained that companies must think in terms of a "circular economy."
"We should think about products from cradle to cradle," Hartmann said. She expressed that it is crucial for people to think about clothing in terms of recycling. From the inception of the product, the creators should be thinking about how this product will be recycled and given new life.
Some stores have recognized how important it is to work towards producing sustainable clothing. While H&M already collects garments to recycle, it's looking to take steps beyond that. According to its website, "H&M has partnered with The Hong Kong Research Institute of Textiles and Apparel to develop technologies to recycle clothes made from textile blends into new clothes." In essence, H&M wants to be able to make clothes that are 100 percent recycled (as opposed the current 20 percent recycled) without a loss of quality.
Students had mixed feelings about the possibilities of this technology.
"I'm interested in anything that's environmental, but I don't know how much I would use it," Benjamin said. "I'm not looking for something that's cheap. I'm looking for something that's maybe more expensive, but better than having to buy a new pair of boots every year."
For Chen, however, it was important what brands were offering sustainable clothing. She explained that she doesn't shop at places like Old Navy or Gap.
"I might not switch my style just to become more environmentally friendly, but I think it depends on where the clothing's coming from and where it is," Chen said.
As technologies advance, students will be provided with more options for recycling clothing. For now, however, some believe that the options at Northwestern are limited.
"Crossroads is great, Second Time Around – other than that there aren't a lot of [thrift stores]," Vega-Perkins said. "There's not any Goodwill of big thrift stores like that."
Easily accessible thrift stores that are walking distance from campus have been making recycling a feasible choice for students on campus. The common exchange of clothing between friends also reduces the chance of an item ending up in the landfill. However, Hartmann said that thrift stores and recycling options are not necessarily crucial to making eco-friendly options. Sustainability can start at the very beginning, with conscious consumer decisions.
"If I could tell people one thing," Hartmann said, "[it would be to] think about what you're buying and think about whether it's necessary."