Didn't make it out of bed for Mike & Mike this morning? See the highlights and what you missed from today's live broadcast:
1. A chance to see the sun rise over Deering with a few close friends.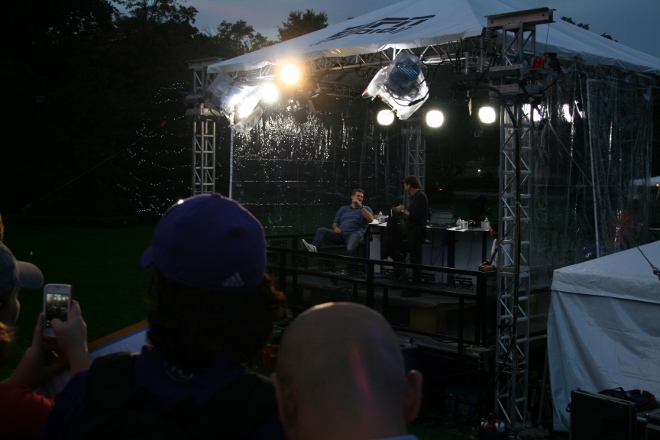 It was a small but excited crowd when the 5 a.m. broadcast started. Campus was all decked out and ready for Homecoming.
2. It was a day for old photos to re-emerge.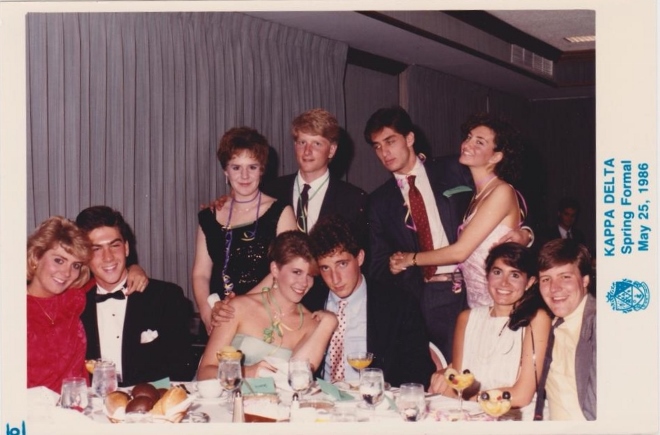 Both Greenberg's senior portrait and a photo of him at a 1985 Kappa Delta formal made their way into conversation on the broadcast, providing ammunition for Mike Golic.
3.We learned Mike Greenberg's pledge nickname during his time in Theta Chi was "Face."
It was based on the character from The A-Team. "Whenever there was a fight, he would stand in the back and tell everyone what they were doing. That was me," Greenberg said. "Not that we had a lot of fights, but we were envisioning if we had a fight, that would've been my role."
MEME ALERT: Mike Greenberg @ESPNGreeny A #Face made for radio! pic.twitter.com/jCMPL37hLi

— Mike & Mike (@MikeAndMike) October 4, 2013
4. Lots of Northwestern sass shown off in signs.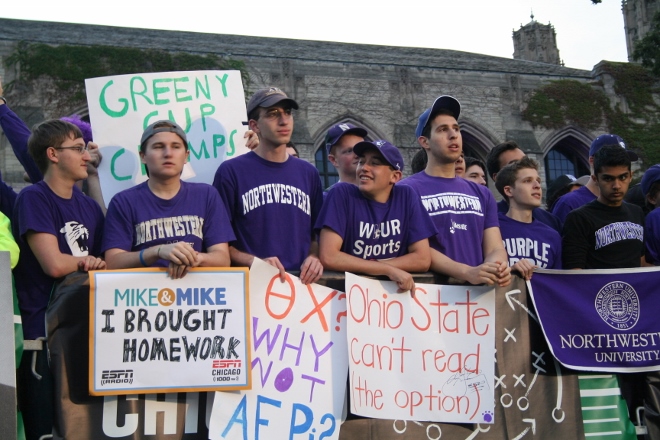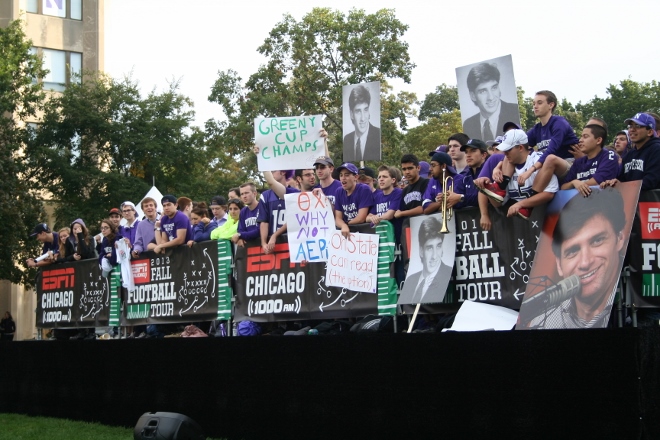 5.Fitz brought his kids – and talked about the two-quarterback system.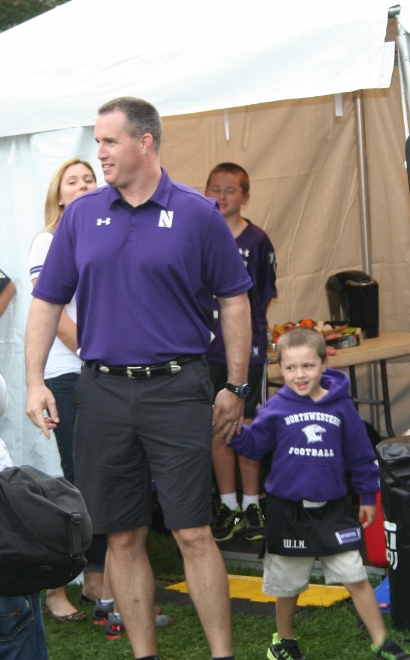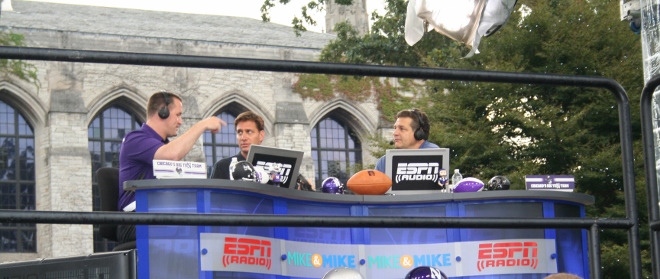 I mean, come on. They are pretty cute. Also, how did Fitz say he decides which QB will start? "Rock, paper, scissors, shoot."
6.The "Medill Mafia" was out in full force.
In addition to Greenberg, Mike Wilbon (Medill '80) and 2012 Homecoming Grand Marshal J.A. Adande (Medill '92) were on hand for interviews.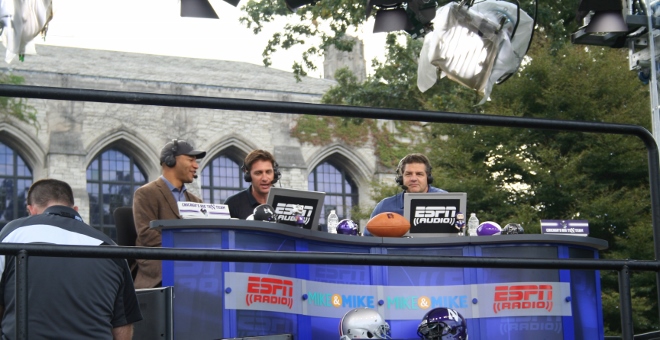 Wilbon discussed recent higher expectations surrounding Northwestern: "It's something we have to get accustomed to. I mean it's something the football team is already accustomed to," he said. "They don't have the same expectations as alums who were here in what I call 'the Dark Ages.' This is not that Northwestern anymore. It's a different team, a different set of expectations."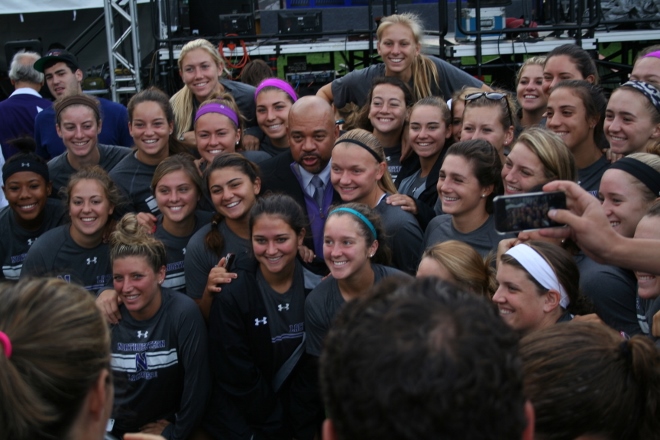 Wilbon also showed some love for Northwestern Women's Lacrosse.
7. Everyone sang the fight song.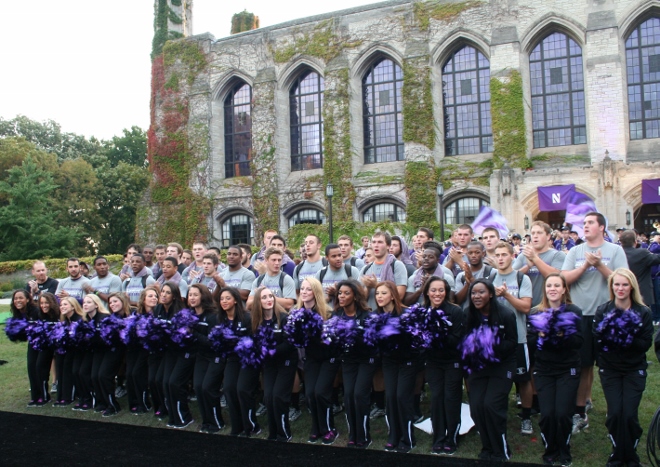 8.A power-trifecta of Northwestern awesomeness convened in the form of Morty, Wilbon and Adande.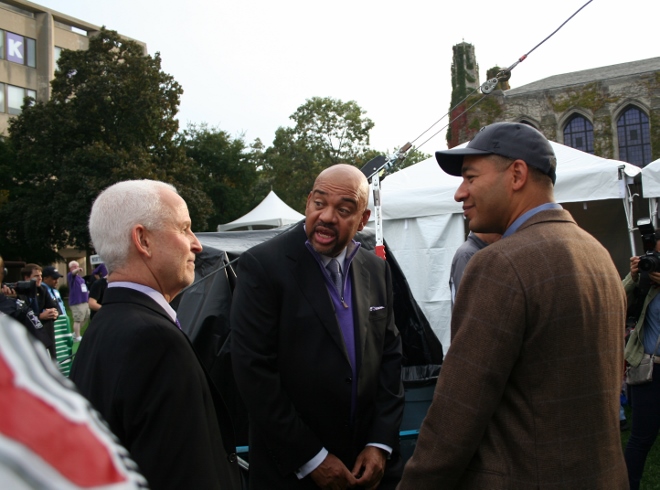 Also, Morty and Wilbon fist-bumped.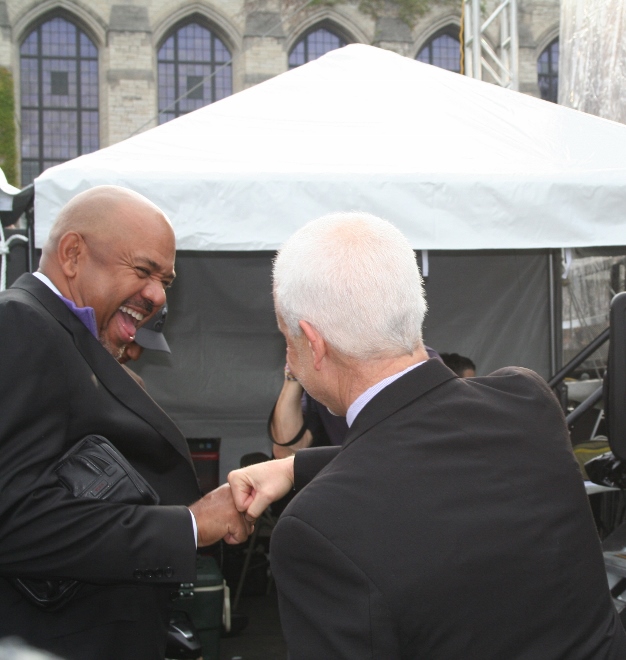 9. This guy.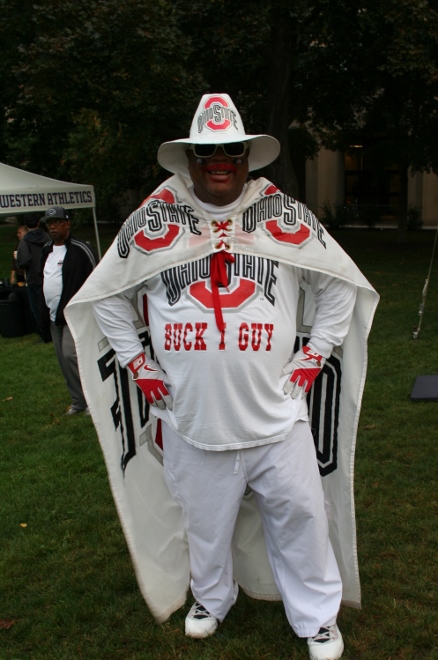 He may be rooting for the other side, but we can respect hardcore dedication when we see it.
10. Mike Greenberg is really, really cool. And he loves Northwestern.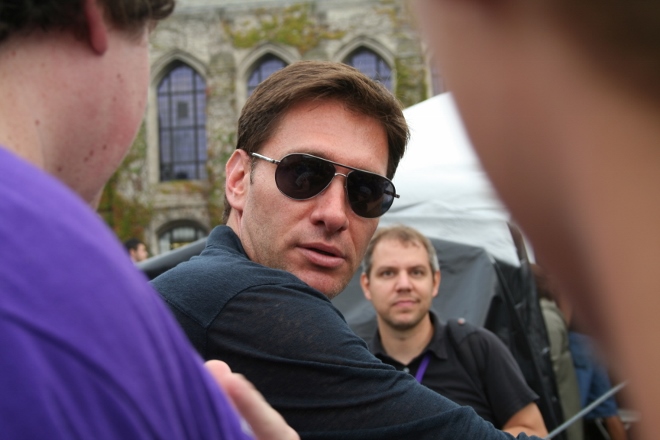 "I've been doing this for 14 years - this was the best day." - @Espngreeny, @MikeAndMike

— Shannon Lane (@plain_lane) October 4, 2013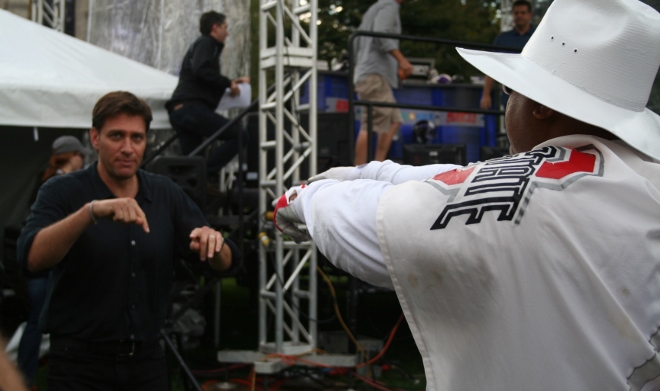 We assume he's letting this guy know Ohio State is going down.
11. Willie got wild ... and freshman OL Zack Guritz put the team on his back.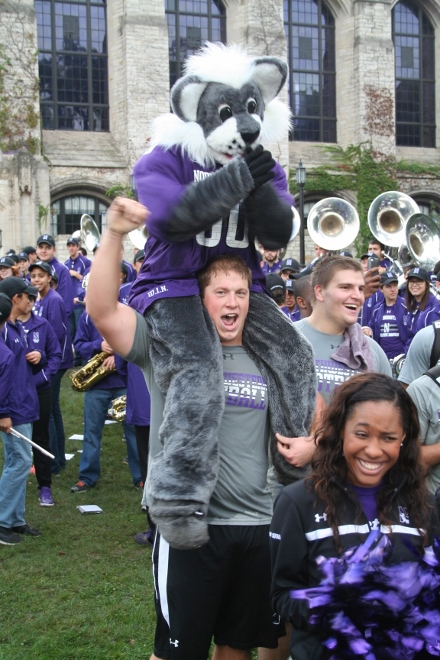 12. And, of course, totally expected jokes about how nerdy NU students are.
— Rupin Parikh (@rparikh91) October 4, 2013