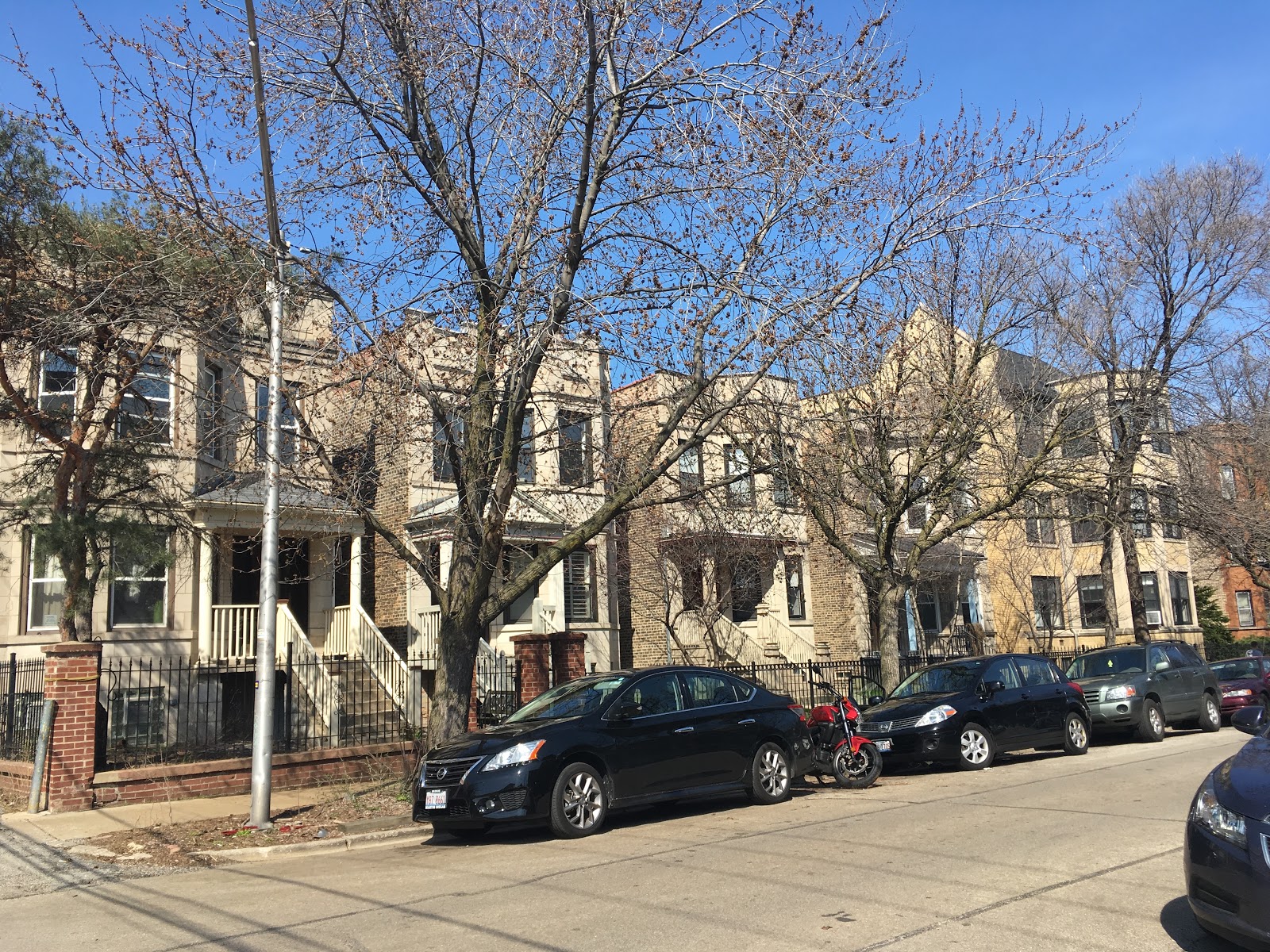 After one quick transfer from the Purple to the Red Line and a stop at Berwyn, Northwestern students can find a retreat from homework, studying and meetings in Andersonville, a bustling northern Chicago neighborhood. Andersonville has served as a haven since its founding almost two centuries ago. In the 19th century, immigrant farmers from Sweden settled in and made the neighborhood their home. In the 1980s, a wave of lesbian couples flocked to the neighborhood, dubbing it "Girlstown." While you can still see traces of both cultures – Swedish and gay pride flags alike line the main drag of North Clark Street – today, the neighborhood prides itself on being a community that welcomes everyone. Take a trip to Andersonville and you'll see signs in almost every window showing solidarity with immigrants and refugees, a plethora of puppies and children walking the streets alongside elderly residents and so many local restaurants that you might not know where to start. So here's a quick guide to help you begin:
Andersonville Galleria
Address: 5247 North Clark Street
Hours:
Monday – Thursday: 11:00 a.m. – 9:00 p.m.
Friday: 11:00 a.m. – 10:00 p.m.
Saturday: 9:00 a.m. – 10:00 p.m.
Sunday: 9:00 a.m. – 9:00 p.m.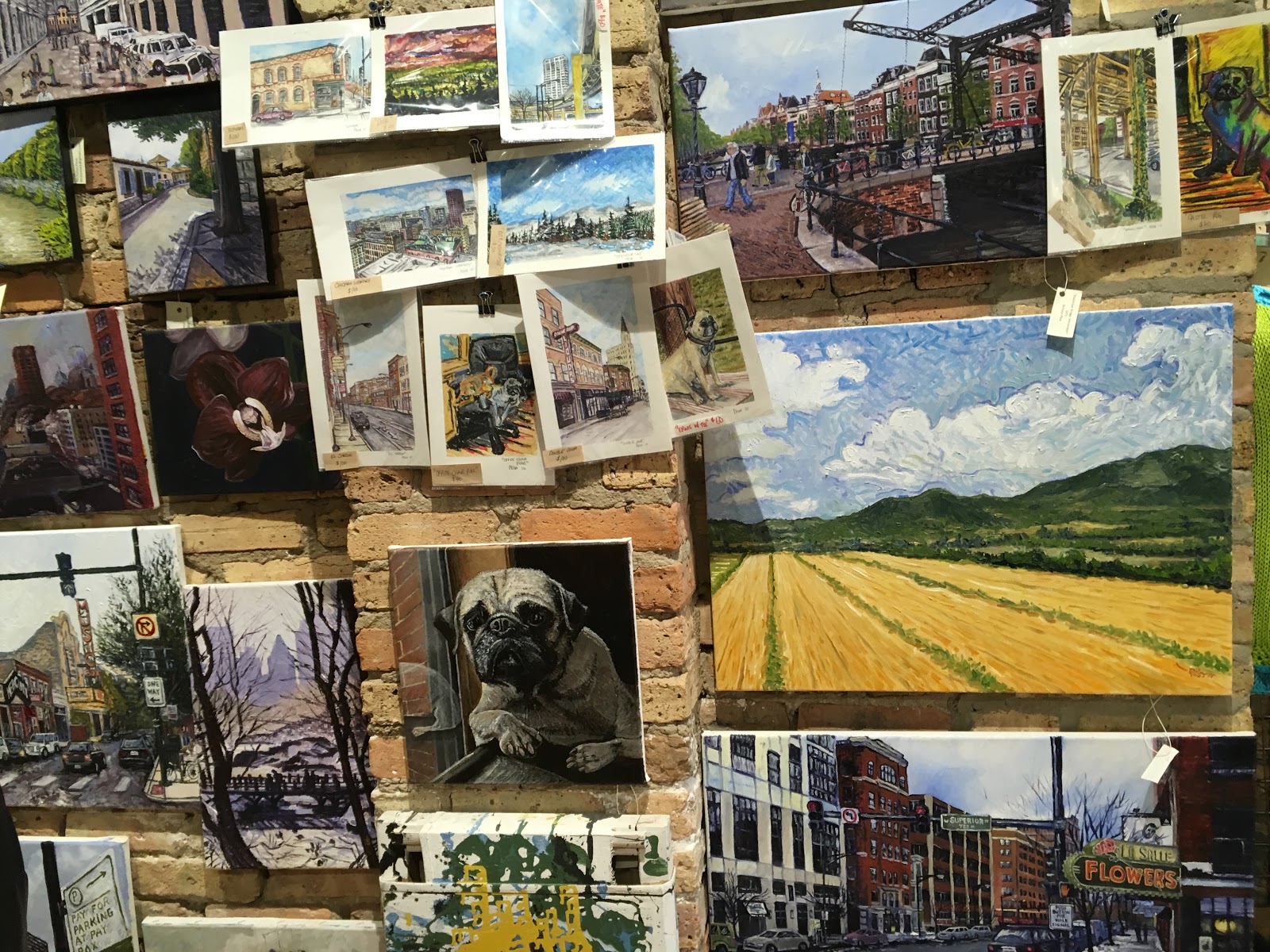 Andersonville Galleria is a sprawling, four-story building, with almost every square inch covered in art, jewelry and other handcrafts of over 90 local artists. It's essentially a never-ending, indoor arts festival. At the Galleria, you can buy a button to adorn your backpack for two dollars or a 20-dollar flask hand-painted with Willie the Wildcat. There's no shortage of beautiful albeit incredibly expensive paintings and creations to admire. Even if you're don't consider yourself an art buyer, check out the gallery and treat it as a new museum when you get tired of hanging around the tourists at the Art Institute. Bonus: every Friday, the gallery hosts a free event open to public called "First Fridays." Even if you're not into pricey art, make the trek for the free snacks and wine they provide for the occasion.
Women & Children First
Address: 5233 North Clark Street
Hours:
Monday – Tuesday: 11:00 a.m. – 7:00 p.m.
Wednesday – Friday: 11:00 a.m. – 9:00 p.m.
Saturday: 10:00 a.m. – 7:00 p.m.
Sunday: 11:00 a.m. – 6:00 p.m.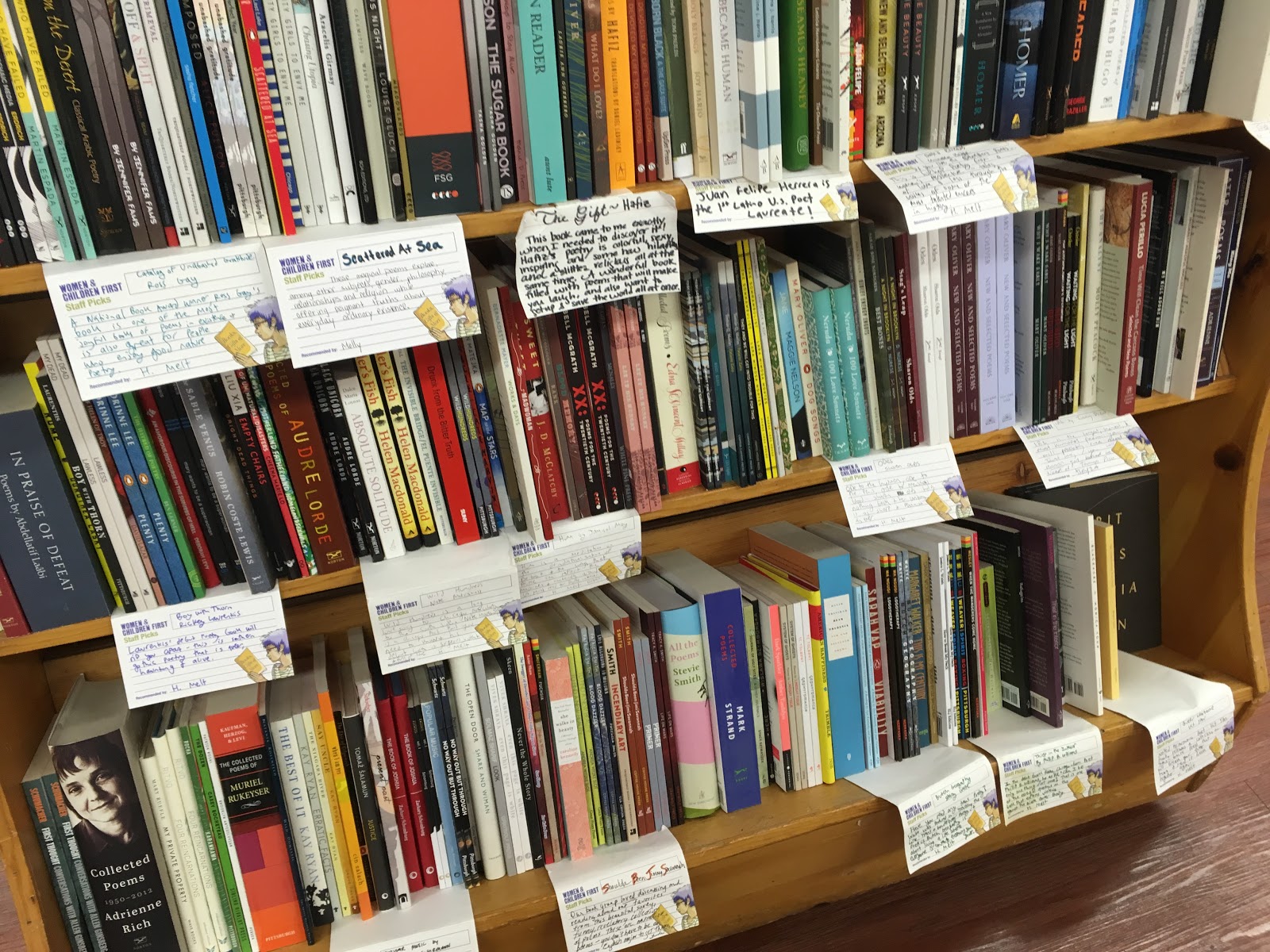 Women & Children First, a local establishment that helped solidify Andersonville's identity as "Girlstown," is one of the largest feminist bookstores in the U.S. The staff handpicks featured books and writes their own reviews explaining why they are worth your time to read. If you're already drowning in required class readings and can't squeeze another novel into your packed schedule, the bookstore provides other perks, too. You can plop down at one of the many tables in the shop, frequented by people who seek a quiet place for drawing, reading or writing journals, and do your homework in an atmosphere that breaks up the monotony of running the gamut of Kafein, Norbucks and Deering. There's also a huge children's literature section complete with real-live babies if you just want your cute baby fix for the week.
Big Jones
Address: 5347 North Clark Street
Hours:
Monday – Thursday: 11:00 a.m. – 9:00 p.m.
Friday: 11:00 a.m. – 10:00 p.m.
Saturday: 9:00 a.m. – 10:00 p.m.
Sunday: 9:00 a.m. – 9:00 p.m.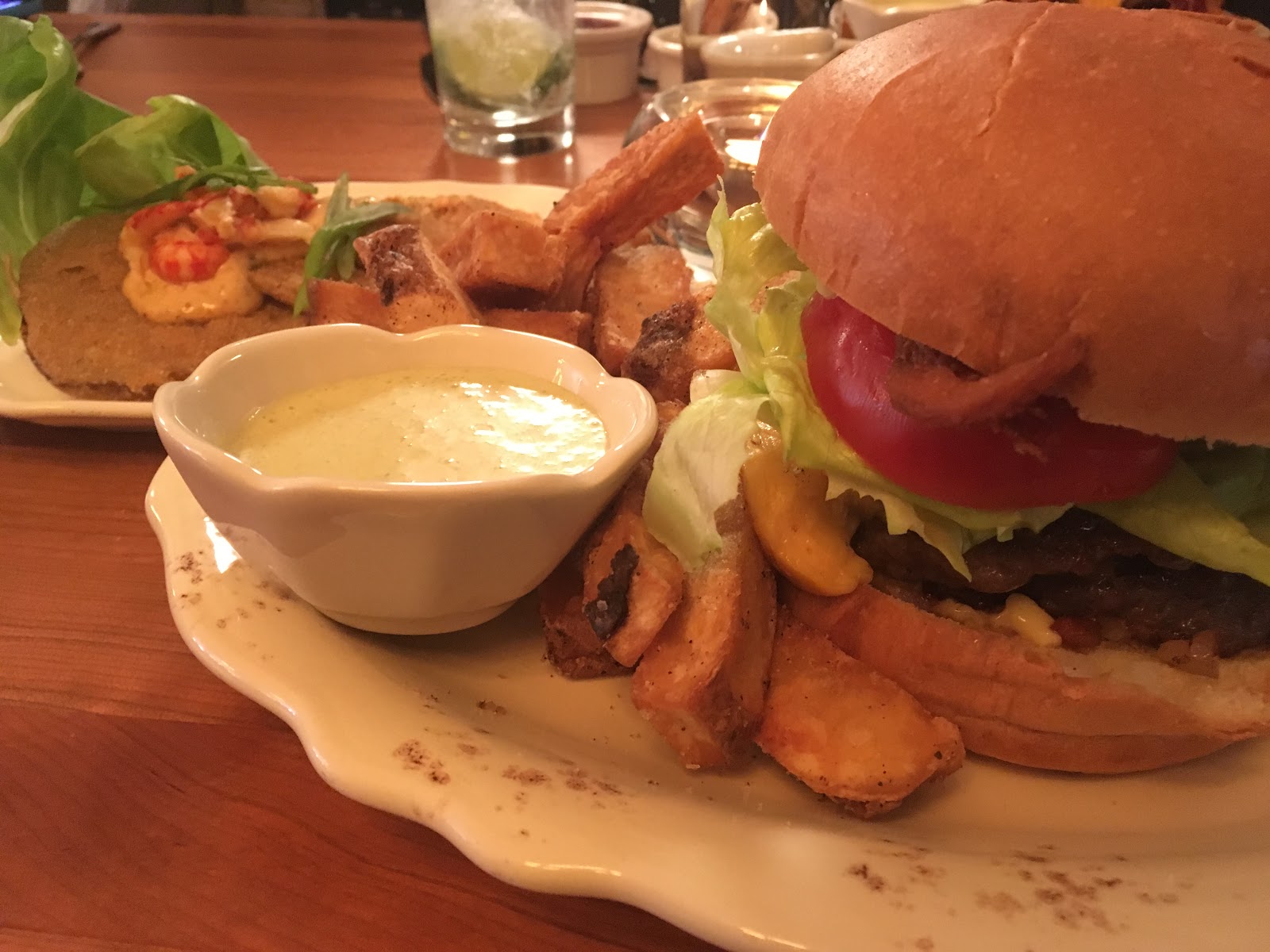 Walking along North Clark Street, I felt inclined to check out one of the numerous Swedish restaurants that Andersonville is known for, but after stumbling upon Big Jones, I knew I had to stay. It's not often that you find genuine Southern-style cooking in Chicago. Big Jones can be a bit pricey depending on what you order, but the ambience created by the dim lighting and faint jazz background music makes it the perfect place for a romantic date once you've exhausted the menu at Cozy. The menu boasts traditional Southern favorites like gumbo, fried green tomatoes and crawfish. But there are also options for those who prefer their cuisine more Midwestern. You can't go wrong with the house speciality, the double-decker Fat Jones Burger, complete with crispy bacon, oyster remoulade and ham fat fries.
Candyality
Address: 5225 North Clark Street
Hours:
Monday – Wednesday: 11:00 a.m. – 6:00 p.m.
Thursday – Saturday: 11:00 a.m. – 7:00 p.m.
Sunday: 11:00 a.m. – 6:00 p.m.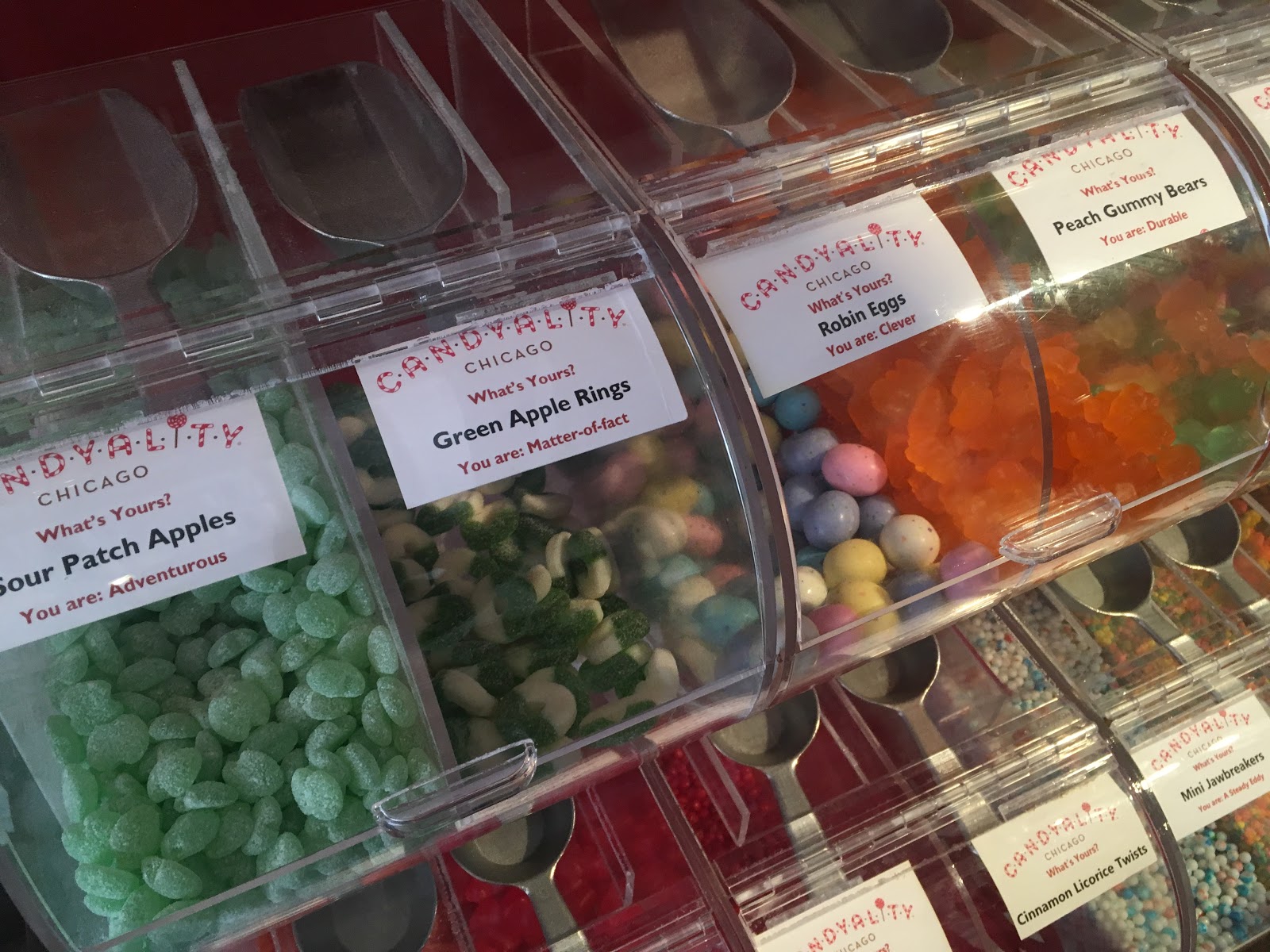 After chowing down at dinner, the best spot for dessert in Andersonville is Candyality. It's impossible to walk past their open door and resist the wafting scent of freshly popped caramel corn. But the delicious confections aren't the only thing that makes Candyality special. When I bought some chocolate there, I didn't expect the cashier to tell me matter-of-factly that I was positive and idealistic. "It's your candy personality," she said. She explained that their store's mission is to help people discover their true personality, all based on their choice of candy. So whether you're a risk-taker who's drawn to sour candy or a loyal licorice-lover, all personalities can agree that Candyality is worth the stop.
Early to Bed
Address: 5044 North Clark Street
Hours:
Monday – Tuesday: 12:00 p.m. – 7:00 p.m.
Wednesday – Saturday: 12:00 p.m. – 8:00 p.m.
Sunday: 12:00 p.m. – 6:00 p.m.
Early to Bed prides itself on being a welcoming, women-oriented locally owned sex toy store. They specially order sex toys that cater to people of different genders, sexual orientations and sexual interests – but the wide range of toys isn't the only reason why Early to Bed stands out among other sex toy shops. The employees genuinely care about their customers' sexual health and experiences, and try to answer every question (regardless of how weird you might think it is) honestly and openly. The shop takes sexual health and wellness a step further by hosting a variety of workshops ranging from topics like the art of feminine dominance to yoga for beginners. What a way to end your night in Andersonville.