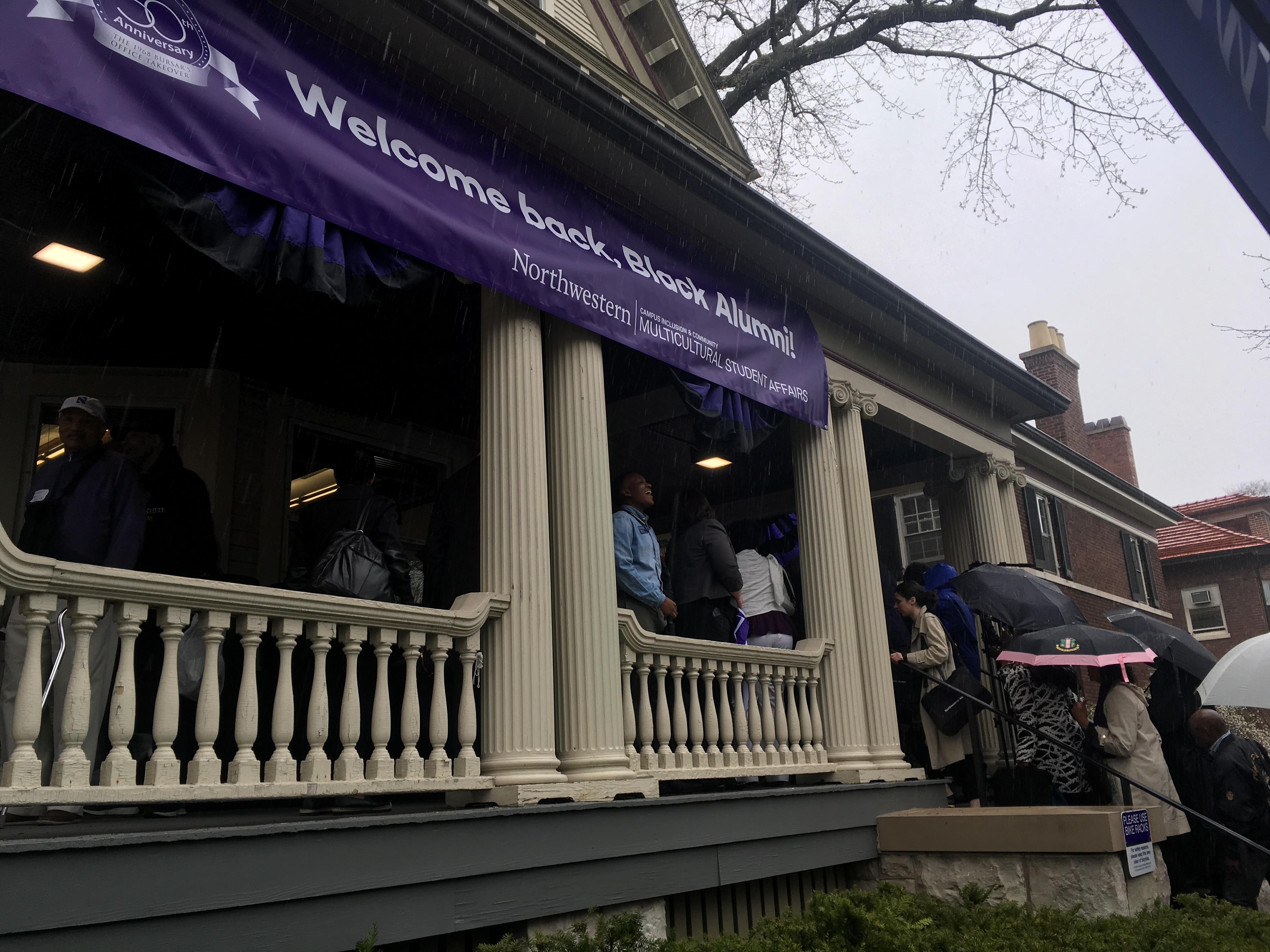 A groundbeaking ceremony Friday morning was intended to showcase what the Black House will look like after its renovation — but, for the speakers and attendees, the ceremony also broke grounds for broader conversations about what the Black House means for Northwestern. Many said the Black House was formative in their Northwestern experience, in addition to serving as a cultural center honoring the Bursar's Office Takeover and a designated safe space for black students.
"The Black House made it possible for me to endure the four years at Northwestern," said Marianne Jackson (WCAS '70), one of the participants in the Bursar's Office Takeover in 1968. "I met great people, lifelong friends. But this [Northwestern] was a cold place," she said.
The groundbreaking ceremony was one of the commemorative events for the 50th anniversary of the Bursar's Office Takeover, when Black students in 1968 held a 38-hour sit-in to demand better treatment from the university. At today's event, the Black House was open for alumni, university officials and students alike to check out what the house will look like after its impending renovation. The campus inclusion and community division of student affairs has been leading the renovation project with input from Black students, faculties, staff and alumni along the way.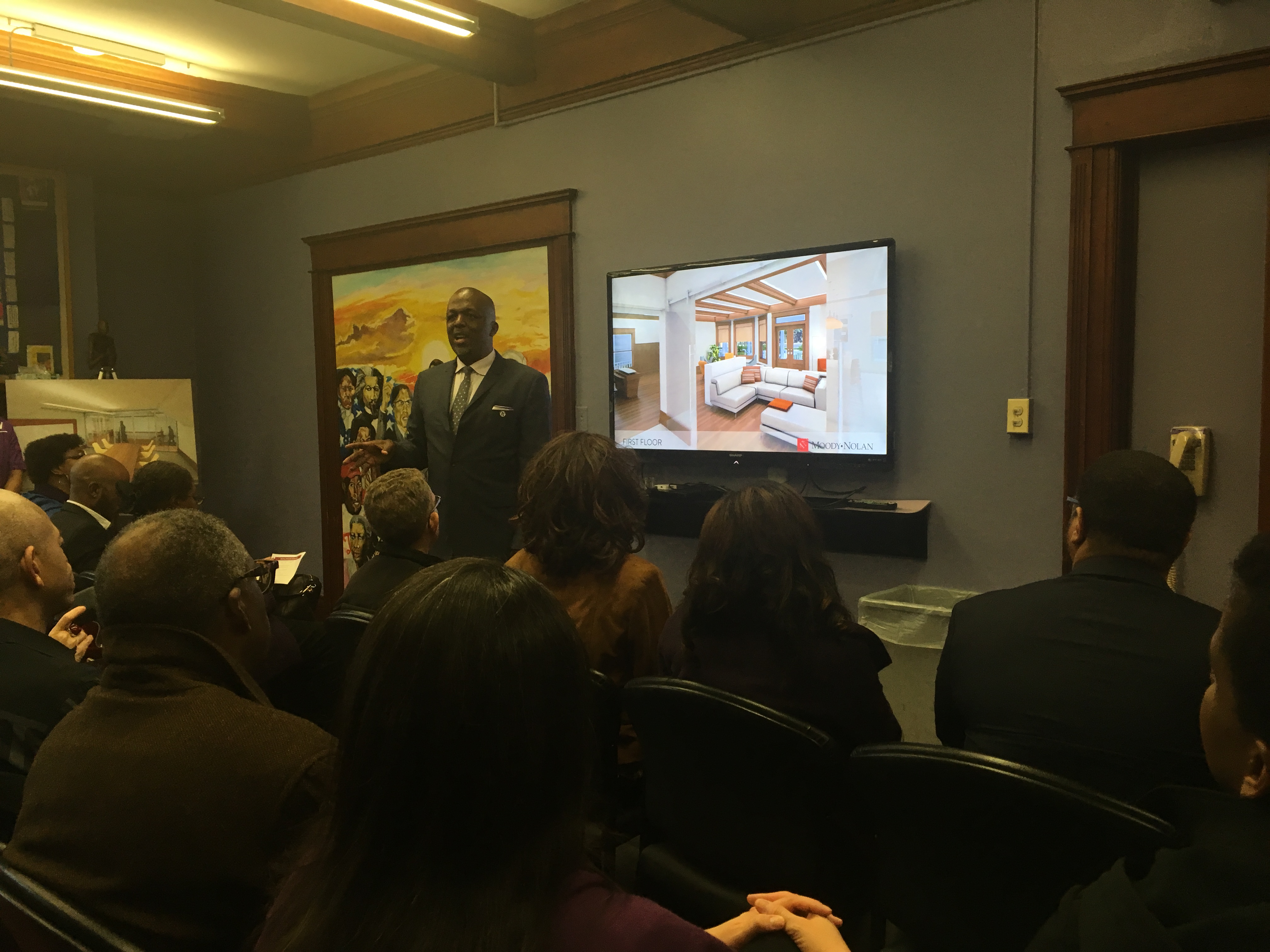 "[The Bursar's Office Takeover] is not just a part of Black students' history and Black history at Northwestern, but it's part of Northwestern's history," said Jabbar Bennett, the university's chief diversity officer. While introducing the schematic design of the Black House, he emphasized the importance of creating a space where both students and alumni could feel comfortable.
Jeffrey Sterling, the president of the Northwestern University Black Alumni Association, also noted the importance of the Black House as an all-inclusive space.
"This is a sacred trust. This is a cultural center that should address the needs of students, faculties, staff and administrators that come through here," Sterling said. "We need to take this argument [that the Black House is more than a building that provides services to current students] to the university, make the argument and win that argument."
The Black House is a direct result of the Bursar's Office Takeover in 1968. It was created in response to students' demand for a space on campus for Black students and Black student union members to gather and socialize. The alumni present reflected on the Black House as having a special place at their hearts. It was a designated home and a safe space, as well as a token of the university's commitment to attending to the needs of Black students, they said.
"It helped me keep my sanity. That's what the Black house did to me," Jackson said. "And I have a suspicion that for some students that came after us, it did the same thing."
She looked back to her freshman year, when she found her roommate simply left one day when she came back from classes after facing discrimination at the university.
"These were not pleasant years," she said. "The Black House became a place where I could go," she also said.
Others echoed the difficult sentiments of being a black student at Northwestern in the late 1960s.
"A lot of us were recruited. Bright, smart, and we thought that's all we needed. But we weren't really accepted," Loester Lewis (SESP '72), also a participant of the Takeover, said.
While their experiences were compounded with challenges, these alumni recounted their time at Northwestern with fondness. Many alumni in the Black House on Thursday hugged and greeted one another as they encountered familiar faces.
"There were challenges here, but I got good education, I made some wonderful friends that I'm still friends with," Lewis said. "It was an experience I wouldn't take away."