Have you ever read Jack Kerouac's books, seen a Jackson Pollock painting, or listened to music from The Doors? But most importantly, have you heard of William Blake, the man whose art and life inspired them all? On Saturday morning, the Arts Circle awoke to a burst of creativity as the Mary & Leigh Block Museum of Art welcomed over 1,000 people to celebrate the opening of a new exhibition, William Blake and the Age of Aquarius.
The exhibition includes a collection of works from mid-20th century artists and Blake himself, providing an exciting opportunity for students and community members to view influential and timeless art firsthand.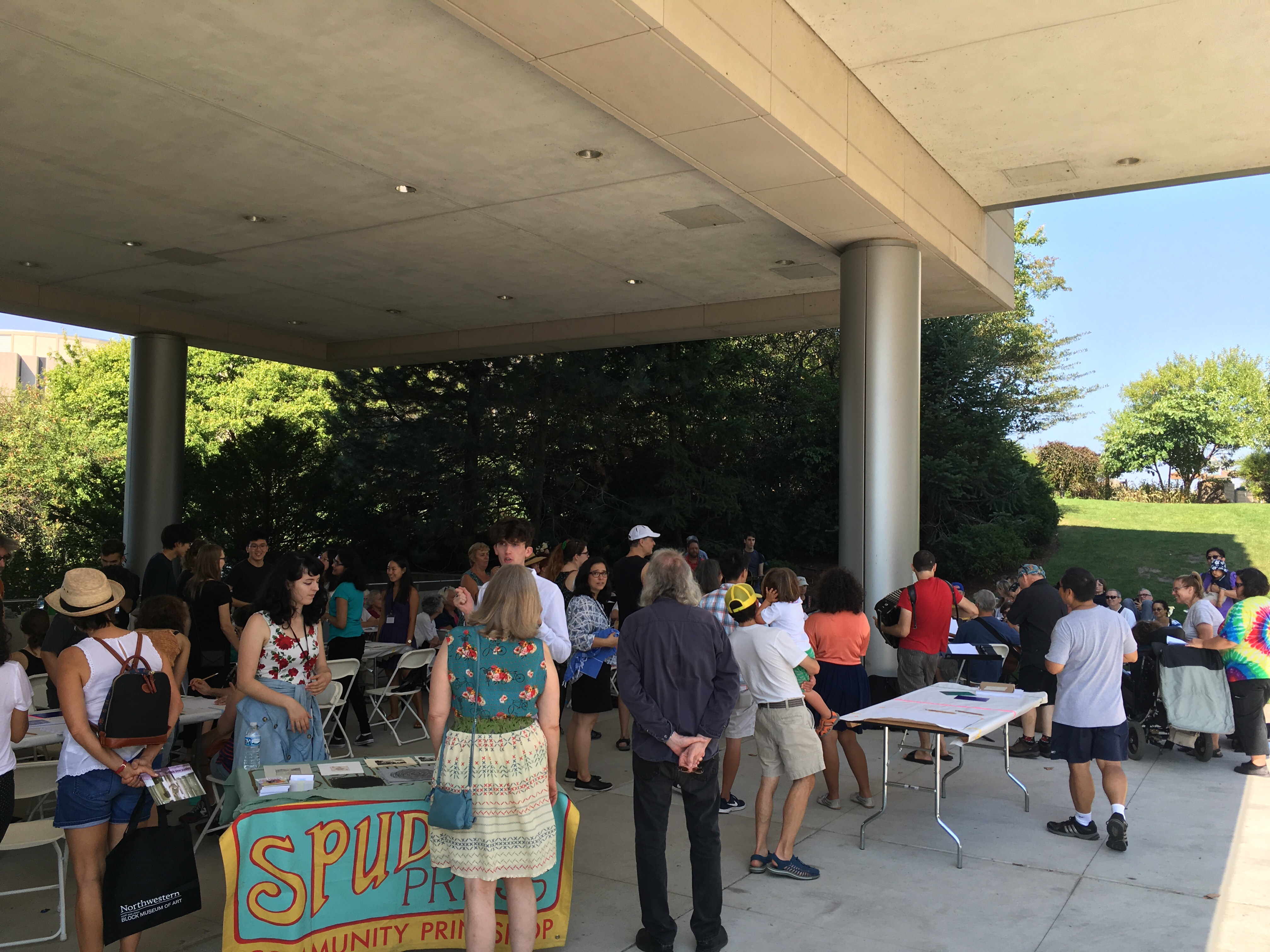 A great variety of Blake's works is on display. There are pages from his Illuminated Books, including a copy of his famous poem "The Tyger" and a selection of larger prints. Next to the impressively large number of pieces by Blake, the exhibition includes a range of works from mid-20th century America: copies of On The Road and Howl by Beat authors Jack Kerouac and Allen Ginsberg, album artwork for The Doors, and an untitled engraving and drypoint by Pollock...These are all emphasizing Blake's influence on literary, musical and visual art.
Former Block Museum director David Robertson developed the idea for an exhibition on Blake about seven years ago, according to a discussion at the Block on Saturday. After Lisa Corrin took office as the director in 2011, several staff members, including exhibit curator Steven Eisenman, curator of academic programs Corinne Gran, expanded the scope of the exhibition beyond Blake to include other counterculture artists influenced by Blake from the '40s to the '70s. Therefore works by other famous artists like Jackson Pollock, William Burroughs and Patti Smith also appear in the exhibition. Especially in the summer of 1967, many artists drew inspiration from Blake's work to celebrate peace and rebellion against authority. On the 50th anniversary of the "Summer of Love," the exhibition is showing the strength and creativity of the era and witnessing Blake's lasting influence.
For example, a 1948 painting by John Stephan shows his inspiration from Blake by referring to Blake's work "The Tyger". This geometric oil painting served as the cover for a literary magazine that Stephan started with his wife titled The Tiger's Eye. The use of the painting as the cover of an artistic magazine is also a reference to Blake, who bound his pages of poems and engravings together into a book.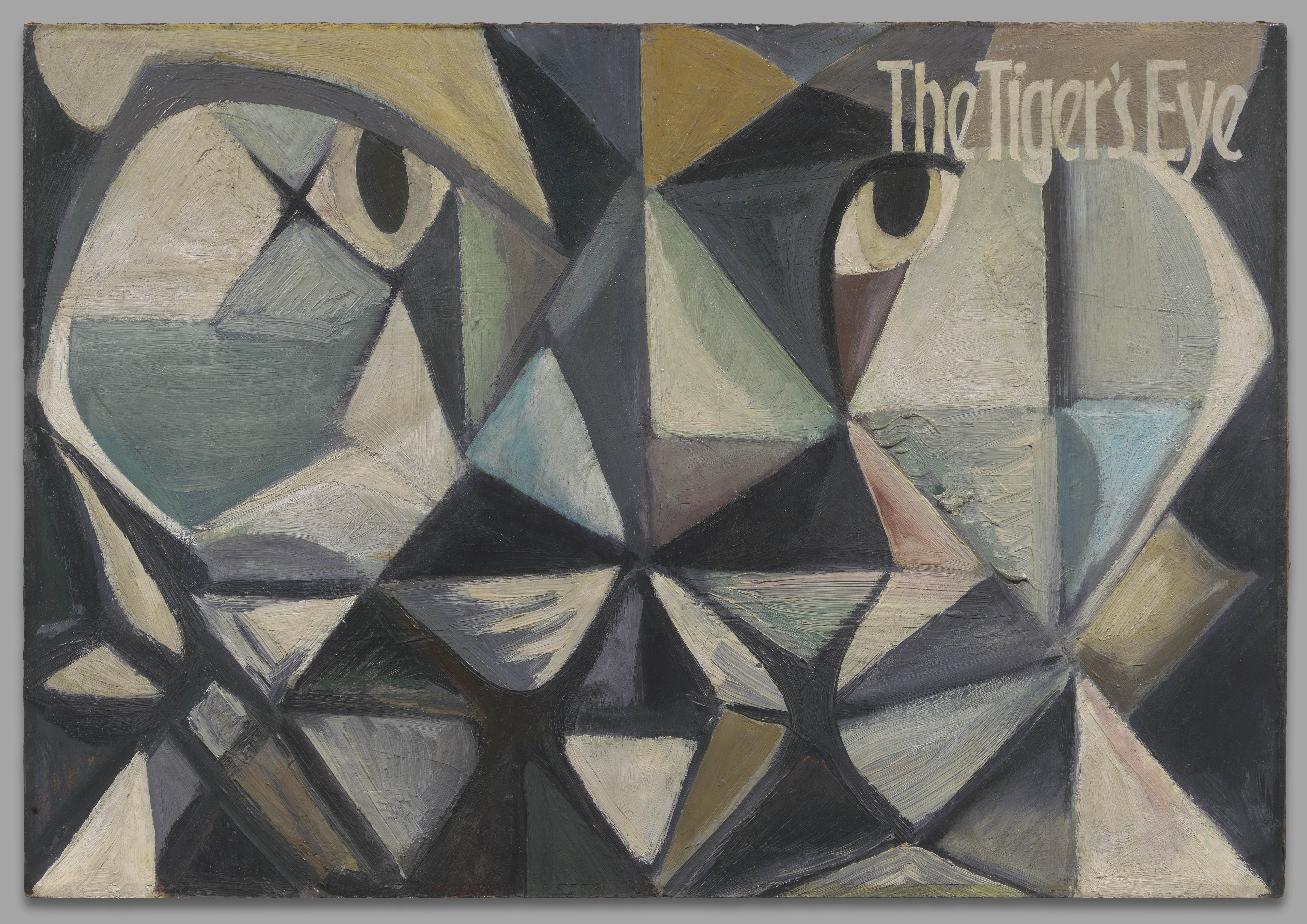 Blake was not only a master engraver, poet and painter, but also an abolitionist, activist and self-proclaimed prophet. Despite the recognition he holds today, he was not widely known in his time. During the mid-20th century, Blake started appealing to artistic schools like the Beat generation and avant-garde artists because of his counterculture views. In his works, Blake rejected the monarchy of King George III and envisioned a world of equality. He prophesized an ability to move beyond binary thinking, which is an ideology that lent itself to the "Free Love" movement of the '60s.
At the opening, Eisenman and W.J.F. Mitchell, a professor of English and art history at the University of Chicago, discussed Blake's legacy about freedom across borders and time. They also made connections to Blake's contemporaries and the current political climate in the U.S., making the exhibit relevant to today.
So swing by the exhibition because, as Prof. Mitchell said, "Blake's moment of inspiration is not over."
William Blake and the Age of Aquarius runs through March 11, 2018 at the Block. The Block will host a panel called "Love and Then Some" on Oct. 4 at 6 p.m. and a talk by Saree Makdisi, a professor of English and Comparative Literature at the University of California – Los Angeles, on Oct. 18 at 6 p.m.