As college students, our cravings for booze often exceed our wallets' ability to satisfy them. Plus, the allure of drinking watered-down vodka lemonades fades pretty quickly. If you're looking to upgrade your drinking habits and impress your friends – without breaking the bank – try out these recipes.
Manhattan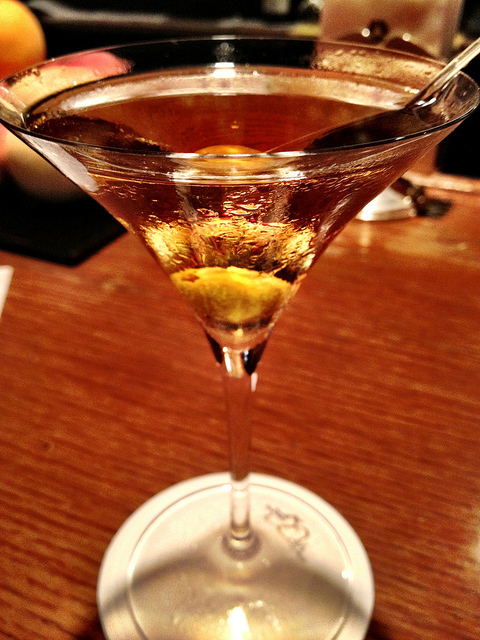 Original: 2 ounces of rye whiskey. Cheap version: If you want to stick to the traditional use of rye, buy a bottle of Rittenhouse Rye or Old Overholt for around $20. If you're less picky, just grab the ever-so-slightly cheaper bourbon whiskey Old Crow.
Original: 1 ounce of sweet vermouth. Cheap version: Cinzano or Noilly Prat brands usually run under $20. You can also swap out sweet vermouth for port.
Original: 1-2 dashes of orange bitters. Cheap version: Since bitters consist of unique combinations of various plants, finding a substitute can be tricky. However, since cocktails use bitters sparingly, they'll last awhile and are worth the purchase. Fee Brothers West Indian Orange Bitters and Regan's Orange Bitters are both available for under $10.
Original: Orange peel. Cheap version: 1 teaspoon bottled lemon juice, available at 7-Eleven.
Original: 1-2 maraschino cherries. Cheap version: Despite the fancy name, these are just the cherries you used to get in your Shirley Temple. You can pick up a jar at any grocery store.
Original: Ice. Cheap version: C'mon, you can afford ice.
Bonus savings: The recipe for an Old Fashioned cocktail is pretty similar – just trade the vermouth for a splash of water and one teaspoon of sugar. Therefore the more unique investments, such as bitters or Maraschino cherries, are worth it since you can reuse them.
Cosmopolitan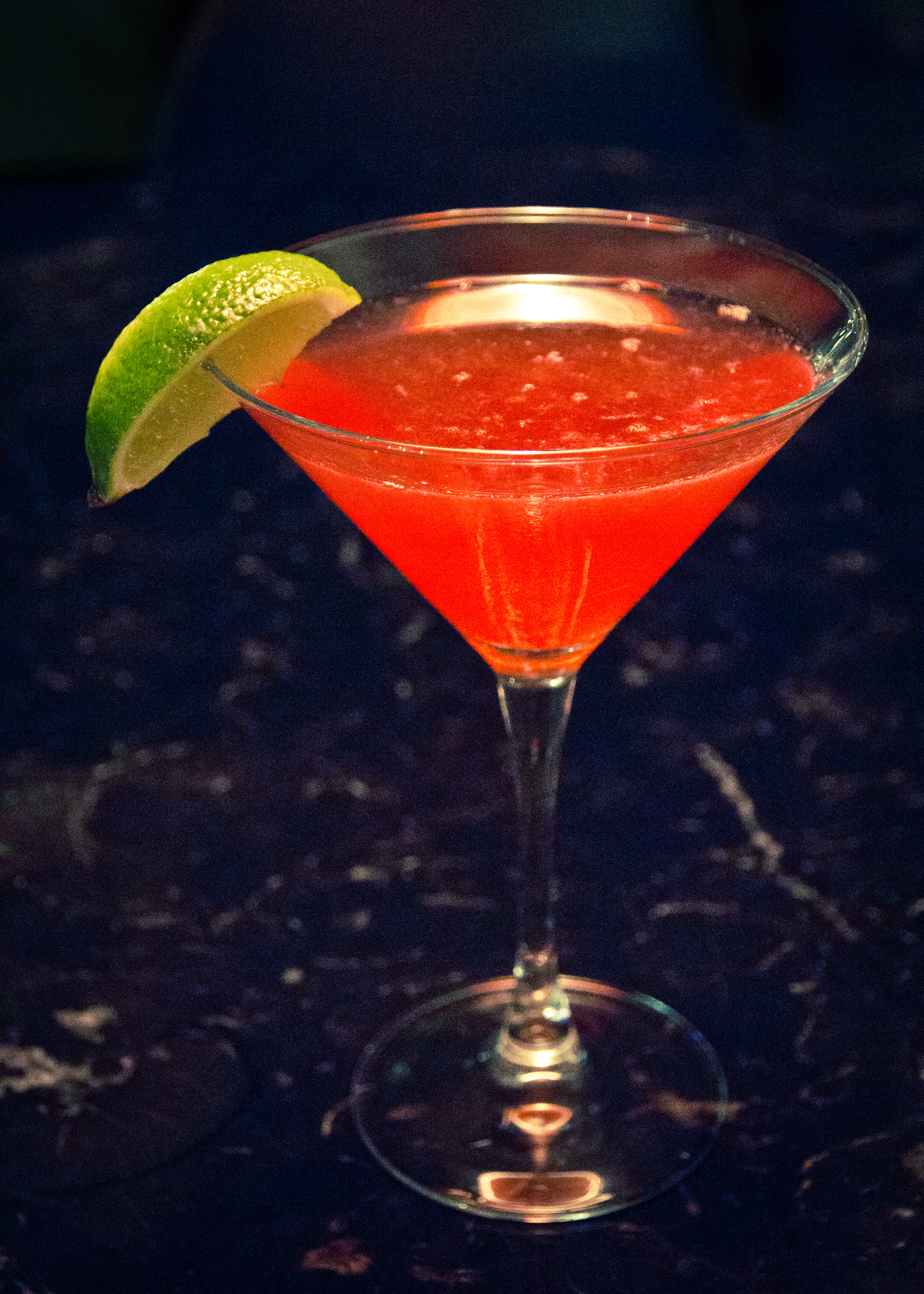 Original: 1½ ounces of citrus vodka. Cheap version: There are plenty of cheap vodka brands, from Smirnoff to Svedka, but you should just give in and buy UV Vodka – you're already making a girly drink, so why not commit? Whatever you do, DON'T USE SKOL.
Original: ½ ounce of Triple Sec. Cheap version: Classic Cointreau can actually be a bargain, at around $20 for a 375 mL bottle (which is about the size of a can of beer). However, if you're really on a tight budget, the Bols brand of Triple Sec runs about $8 for a liter.
Original: ½ ounce of cranberry juice. Cheap version: Ocean Spray cranberry juice costs a little over $2. Buy it.
Original: ¼ ounce of lime juice. Cheap version: Bottled lemon juice.
Original: Orange twist. Cheap version: You can also substitute this out for lemon juice, but the Cosmo might get a little too sour. While oranges are fairly cheap, you can also skip this ingredient, since it's primarily a garnish.
Original: Ice. Cheap version: We've covered this.
Gin Martini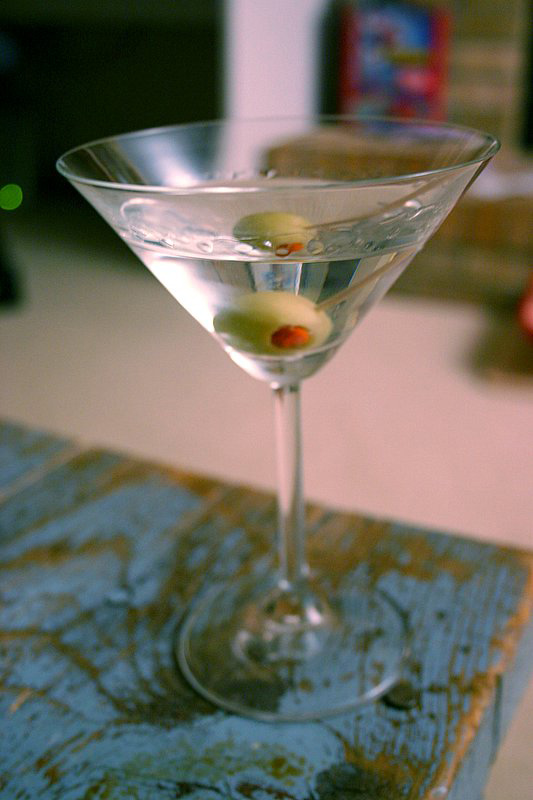 Original: 2.5 ounces of gin. Cheap version: Go with Seagram's Distiller's Reserve, which costs about $16 for a fifth.
Original: .5 ounces of dry vermouth. Cheap version: 375 mL bottles from Martini & Rossi Extra Dry and Noilly Prat Extra Dry both cost less than $10, making them a steal. Don't want to buy yet another kind of vermouth? Use dry sherry instead.
Original: 1-3 olives. Cheap version: Sadly, there's no substitute for olives. They add a bite of brine to the drink, but if you don't care about cultivating your James Bond mystique, feel free to exclude them.
Bonus savings: Replace the gin with whatever cheap vodka you happen to have lying around from your last party!
Fresh Margarita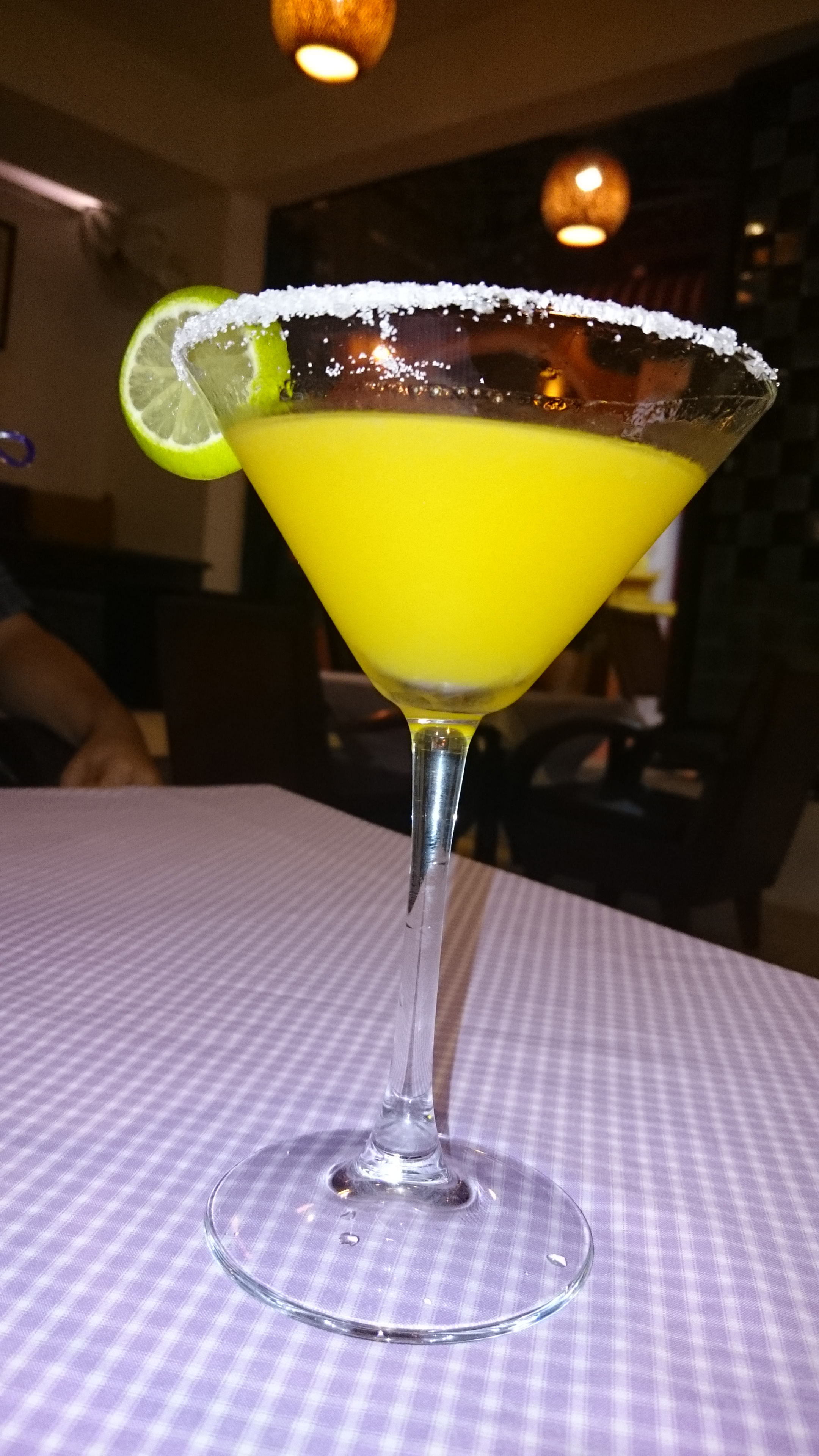 Original: 1½ ounces of tequila. Cheap version: Believe it or not, there are some inexpensive tequila brands made with 100 percent agave. Just because you're on a budget doesn't mean your margarita needs to taste like it's infused with Pixy Stix. You can find Lunazul for slightly under $20, or El Jimador for slightly over.
Original: 1 ounce of Triple Sec. Cheap version: Check out the recipe for Cosmopolitans for the best way to find a cheap Triple Sec.
Original: ½ ounce of lime juice. Cheap version: Once again, use 7-Eleven's lemon juice.
Original: 1 lime slice. Cheap version: If you've read the other recipes, you already know what to do with garnishes: forget 'em. Plus, sticking a lime slice onto the red rim of a Solo cup just looks a little desperate.
Original: Kosher salt. Cheap version: On the other hand, it's just not a margarita without ringing the cup with salt. If you've ever cooked, you probably already have this in your pantry.
Original: Ice. Cheap version: While you still need the ice, making a fresh instead of a frozen margarita involves much less ice and work.
For more advice on developing your budget bartending skills, check out the Kitchn's The 9-Bottle Bar or Serious Eats' Cocktail 101.