It's 8:50 a.m. and you only have 10 minutes until your first class. Scrambling to get dressed and dashing towards Tech, a bike appears right in front of you, generating cups of coffee for desperate students just like you.
It's not a dream. It's the BrewBike.
SESP freshmen Lucas Philips and Brammy Geduld, both coffee addicts, plan bring a mobile cold-brew coffee shop to campus starting Fall Quarter 2016. To do so, they ordered a customized ride from Heritage Bicycles and installed a wooden crate on the bike to carry kegs of pre-brewed coffee.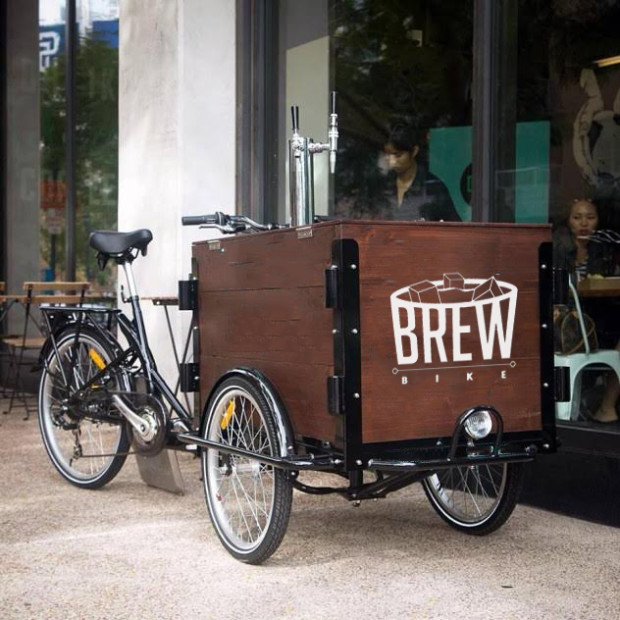 At first, the duo planned to partner up with Sodexo, but they have since abandoned the collaboration idea, which would have required Philips and Geduld to follow Sodexo's strict set of payroll policies and regulations.
"Our main purpose is to get hands-on entrepreneurship experience," Geduld said.
Once the business launches, Philips and Geduld will hire additional student workers to help them operate the BrewBike at multiple locations on campus, including busy intersections along Sheridan Road. To ensure maximum traffic, the team will conduct surveys to find out when and where most students are likely to appear.
"We will probably be at the same location and around the same time everyday, because having coffee is a routine thing," Philips said.
Geduld said that BrewBike's biggest advantage is that it's student-run and provides personalized services.
"They [customers] can talk to the student [selling the coffee], and ask each other 'how's it going,' and really start a conversation," Geduld said.
BrewBike's products will be solely cold brew, which is coffee brewed in cold water. This distinction sets their business apart from other cafes on campus, like Norbucks, which only provide a very limited supply of cold brew.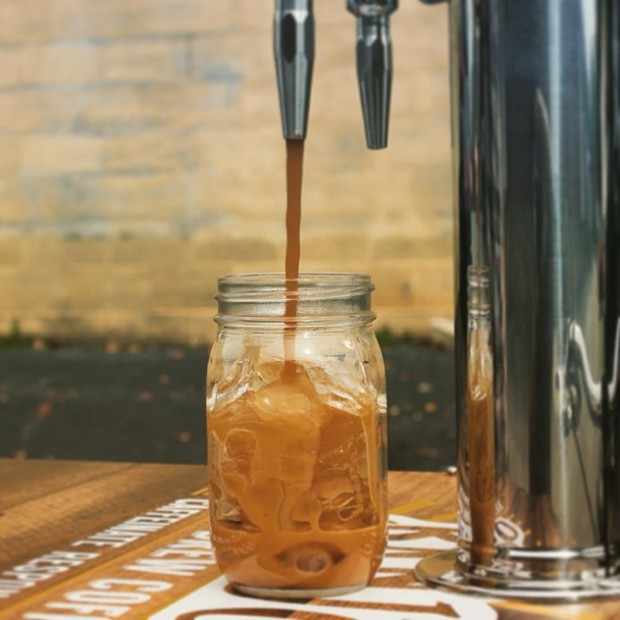 At the beginning of every week, BrewBike staff will drive to Limitless High Def, a coffee shop in Chicago, to collect kegs of pre-brewed coffee. Geduld said they will store the kegs at Zeta Beta Tau fraternity kitchen, which is commercially certified.
Besides selling daily coffee, BrewBike will also provide catering for private student events and student group activities. They have already reserved a tent at Dillo Day to sell coffee and promote their business.
They will start recruiting additional student staff members to run the bike and collect coffee kegs from Chicago once the business opens. The hourly wage for hired students will be roughly $10, but Philips said the actual amount may be higher if the business is good.
"We will definitely make sure that, based on the revenue, each team member gets their fair share," Philips said.
The two founders have already formed a staff of eight, and they raised over $9,000 in their first nine days on Indiegogo, the crowd-funding site. Their initial expenses of around $1,000, which was paid out of the founders' own pockets, have been fully recovered.
Their goal was to raise $5,000 to cover the expenditure for the customized bike and license application. They promised on the website to launch a second bike if donations hit $10,000. The business is currently processing paperwork and consulting with lawyers for the insurance application process.
However, Philips said BrewBike's main purpose is not to make money. He has even considered donating some of the profits to the Andrew Grene Foundation, a charity organization in Haiti dedicated to providing education and microfinance to local people. Philips said he heard about this organization from his high school teacher, who has been sponsoring Haitian students' education for years.
While having more pocket money from the business sounds good, Philips said most of the profits made will go back into the business so they can better their services and even expand production. They hope to open branches in other universities as well.
"After all, it's a business by students and for students," Philips said.