Picture this: it's 2 a.m. and tipsy Northwestern students flock to Cheesie's, their beloved grilled cheese mecca on Davis Street. They've come here for some greasy, delicious drunchies that they will soon regret, just like the rest of their decisions that night.
But this Cheesie's is not alone.
In fact, most Northwestern students probably don't realize that two other locations of the Chicago-based grilled cheese restaurant exist, including one in Lakeview, right off the Belmont Red Line stop.
If these two restaurants were to fight to the death, which one would emerge victorious?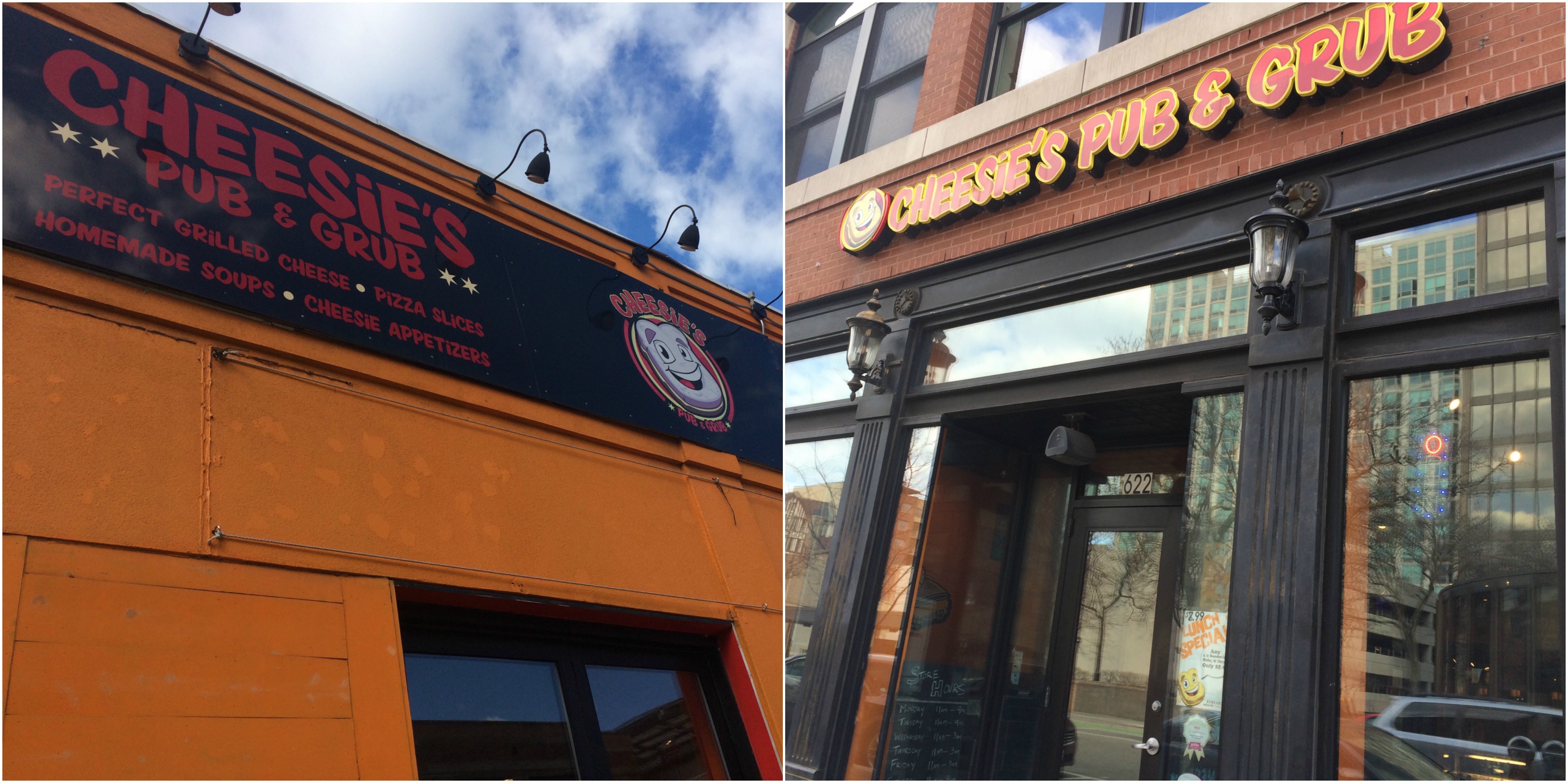 Location
Obviously, the Evanston Cheesie's wins this battle. Whether you Uber, take the Intercampus shuttle, or stumble on down from the frat quads, this location is a breeze to get to (and easier to order Postmates from).
But the other Cheesie's isn't a pain either. An Uber would only take around 30 minutes, or hop on the train for a quick ride on the Purple and Red Lines. After all, the restaurant is mere steps away from the Belmont train station.
Evanston: 1 Chicago: 0
Hours
Did you know that on select weekdays, the Evanston Cheesie's is only open until 9 p.m.? However, the Chicago Cheesie's is open until 3 a.m. every weekday, and the party even continues to 5 a.m. on Friday and Saturday! Whaaat? One point for Chicago Cheesie's.
Evanston: 1 Chicago: 1
Food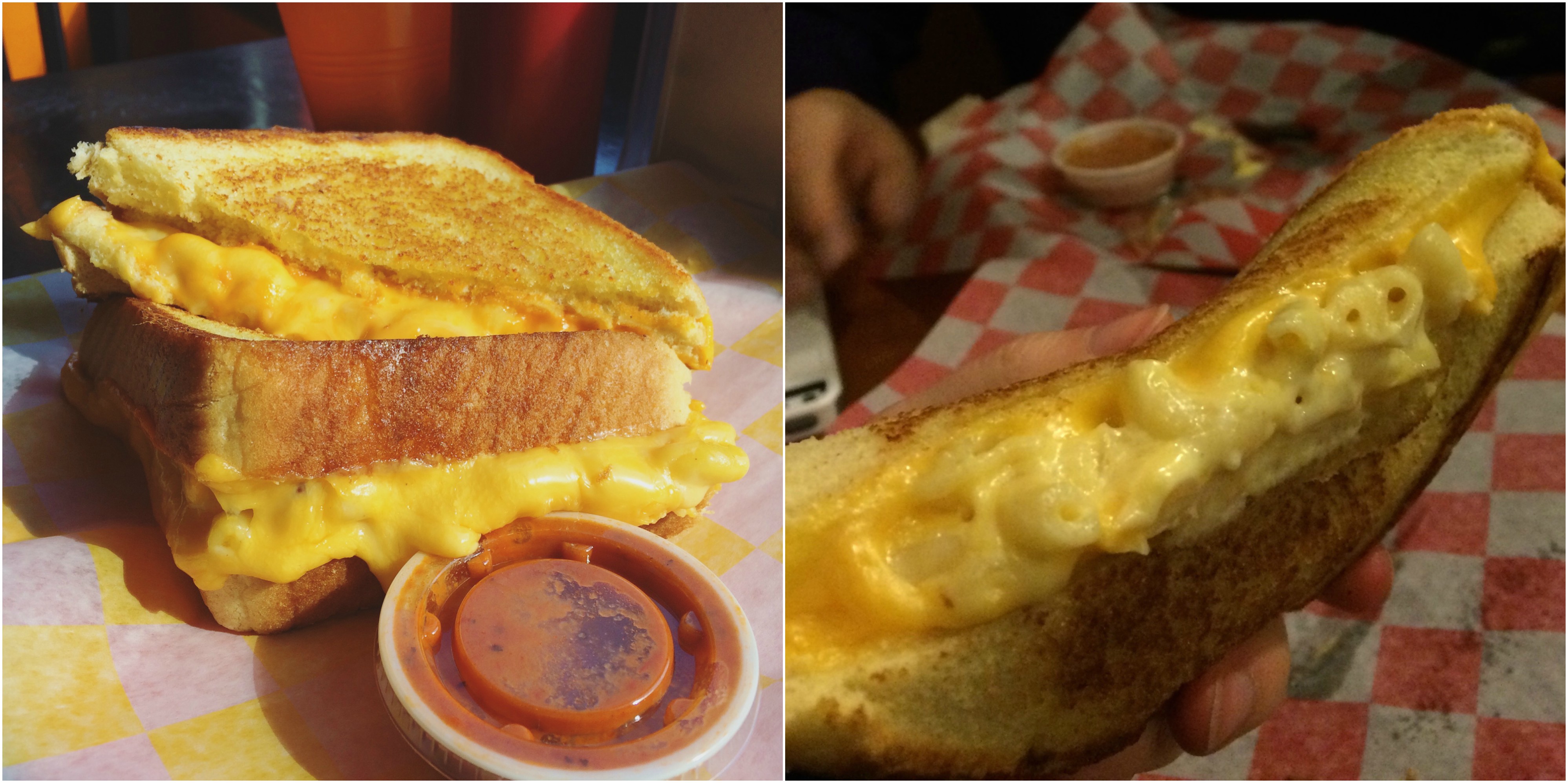 After trying the Mac (a sandwich stuffed with mac-and-cheese and served with tomato soup dipping sauce) at both locations (for journalistic accuracy, of course), I've concluded that the Mac at the Chicago Cheesie's was more impressive *gasp*. Although you really can't go wrong with a mac-and-cheese grilled cheese, this sandwich was almost twice the size of the Evanston version, stuffed with warm, extremely gooey mac and cheese that overflowed from in-between two slices of perfectly crispy, fluffy bread. Also, the Chicago Cheesie's had more options for dessert (including an alcoholic root beer float!).
Evanston: 1 Chicago: 2
Prices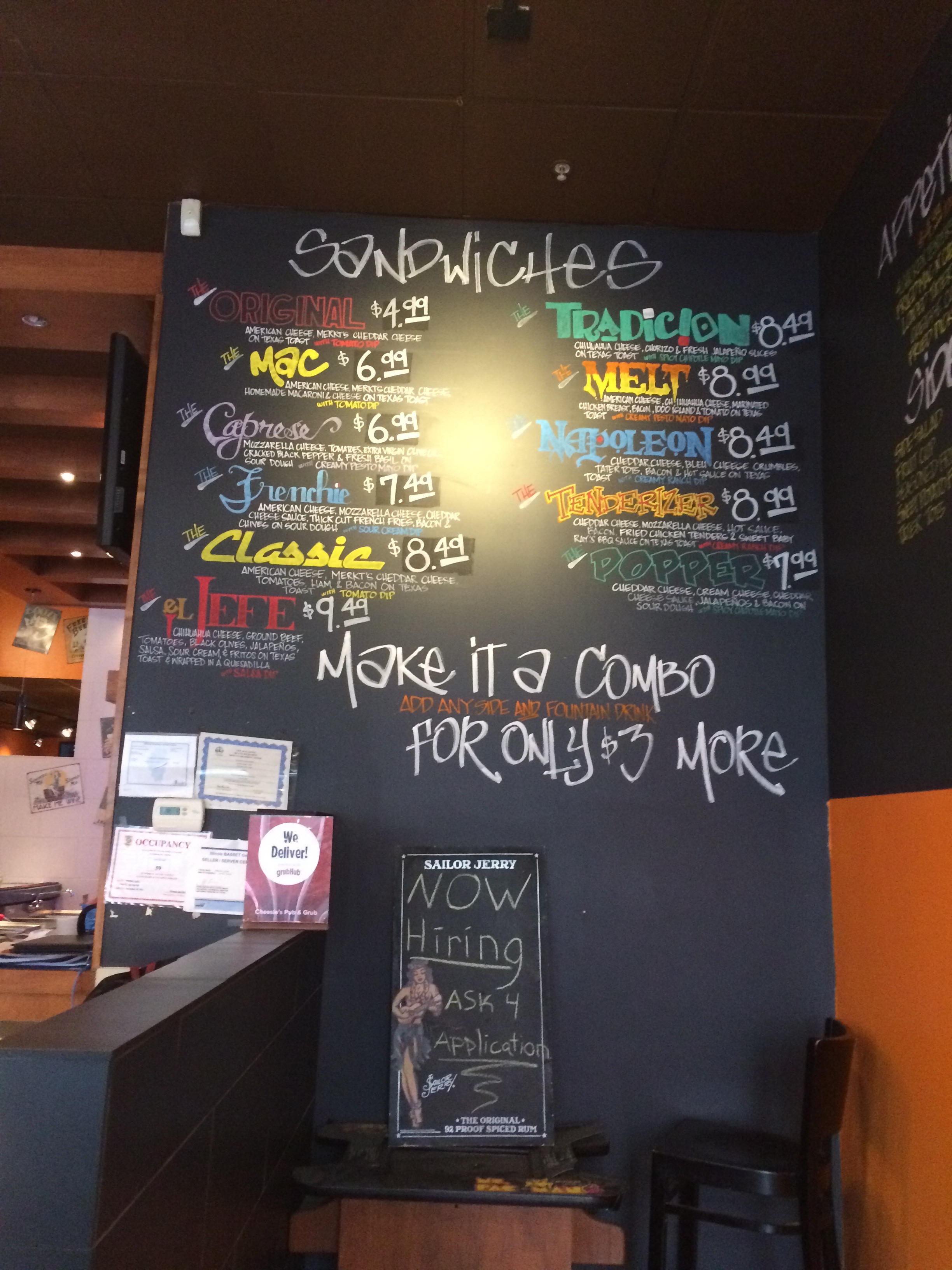 Two words: WildCARD discount. Advantage, Evanston Cheesie's.
Evanston: 2 Chicago: 2
Atmosphere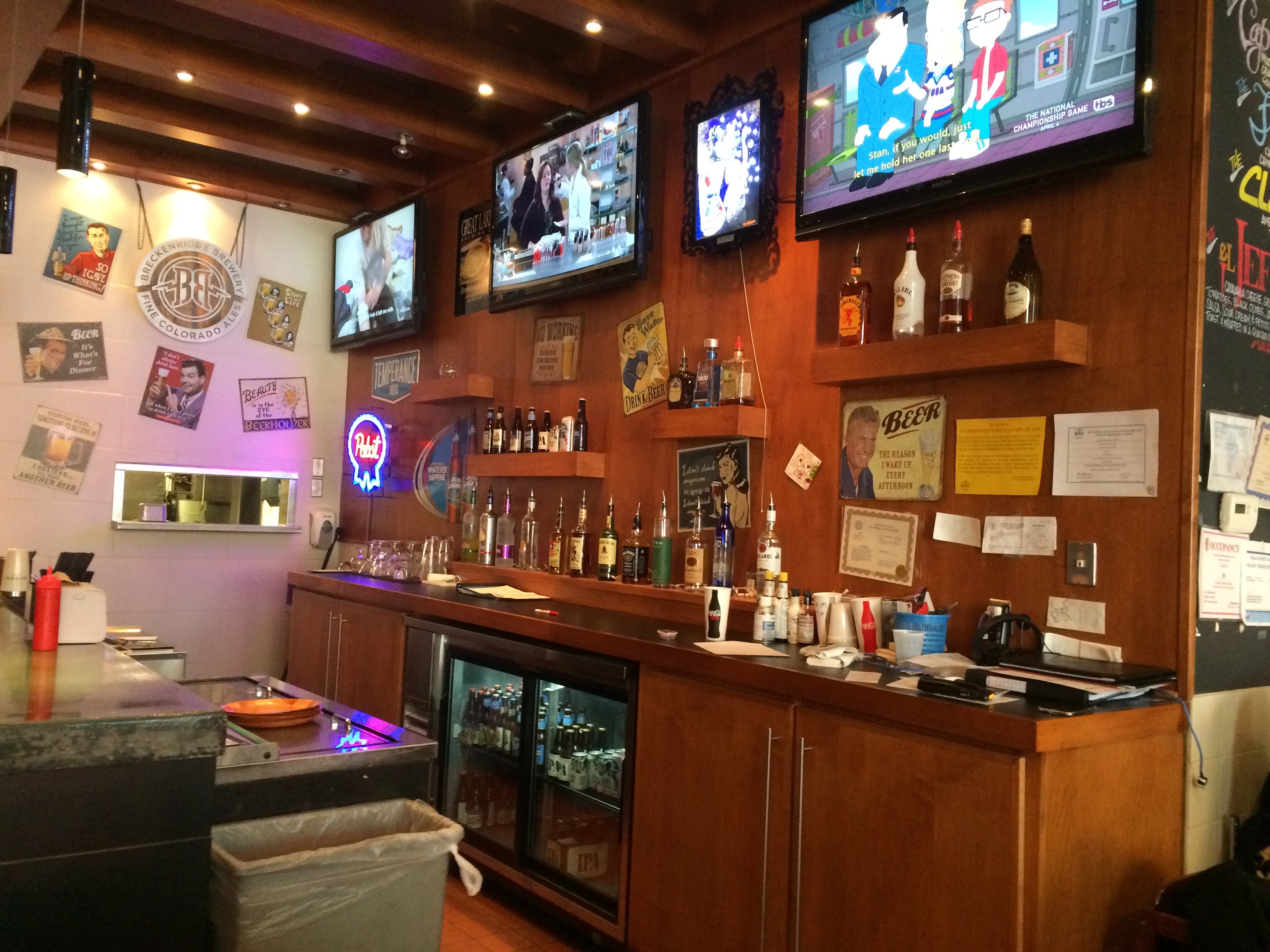 This one is tough to call. The atmosphere of the Evanston Cheesie's, where fun, colorful murals of famous NU alumni and Wildcats line the walls, is wonderfully summed up by this common exclamation – "OMG, you went to Cheesie's sober?!" This location is almost exclusively populated by drunk, boisterous (dare I say, obnoxious?) college students in the wee hours of the morning, with lines out the door. But, during the middle of the day or the early evening, it's nothing to write home about.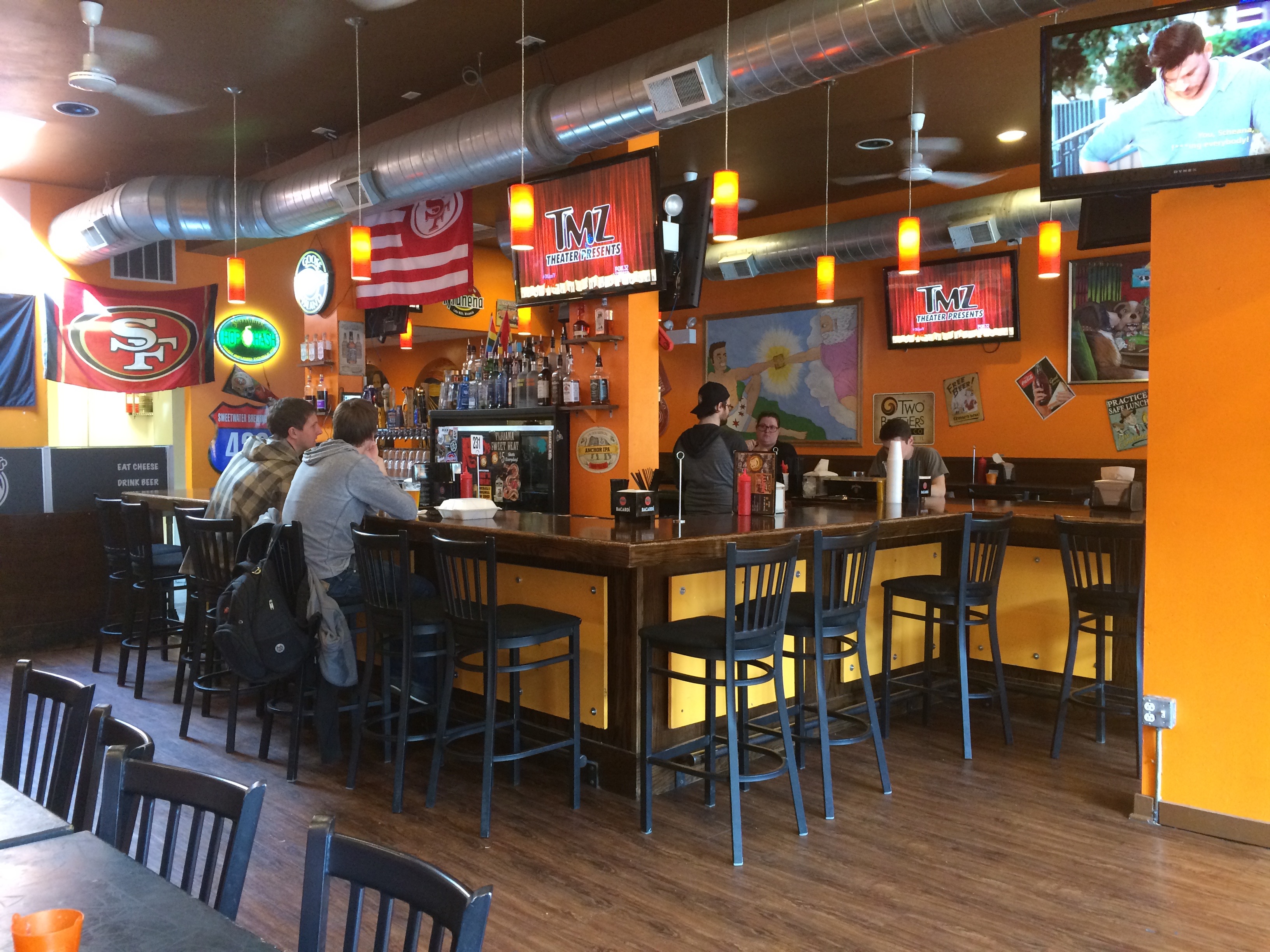 On the other hand, the Chicago Cheesie's attracts a slightly more mature crowd. Both Cheesie's have liquor licenses, meaning they can offer many different types of alcohol in addition to their pub grub. The Chicago restaurant, however, seems to make better use of this fact, with a large and fully stocked bar occupying the center of the space and signs for drink specials covering the walls. There were even several groups enjoying beers together at 3 p.m. on a Monday afternoon at the Chicago location.
So, while young adults stumble into the Evanston Cheesie's already hammered and looking for sustenance, customers at the Chicago Cheesie's see it as a fun place to eat tasty food with friends ~while~ getting wasted. That sounds a whole lot better than a crowded Bobb pre-game to me. Therefore, in the atmosphere arena, Chicago beats Evanston.
Evanston: 2 Chicago: 3
Ladies and gentlemen, we have a winner. The Evanston location may be a trusted local favorite, but the Chicago Cheesie's is a better bet if you're looking for a different yet lively night out on the town. Especially if you can't imagine taking Fireball shots with your friends in the Evanston Cheesie's.
But no matter which location you think should've won, adopt the chain's slogan as your life motto anyway: "Eat cheese, drink beer, be happy."