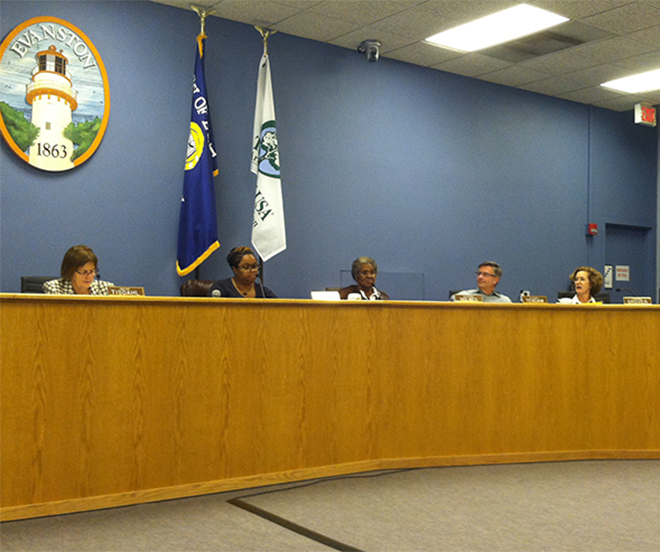 Signs stating that "The sale of tobacco products or liquid nicotine products to persons under 21 years of age is prohibited by law" will be a common sight in Evanston, as City Council passed Ordinance 111-O-14 on Monday night, increasing the legal age of tobacco sale and purchase from 18 to 21.
Violators of the new law will be fined between $200 and $500 for each offense and may be subject to having their tobacco-selling license revoked. City Manager Wally Bobkiewicz said that the ordinance will be enacted within the next several days, once the mayor signs it.
"Practically speaking, we will let the merchants that will be subject to this know of the change before we would write any tickets for violation," Bobkiewicz said. "We would do some warnings first."
The legislation was introduced at the Oct. 13 City Council meeting, at which aldermen implemented amendments to allow for the use and possession of tobacco and liquid nicotine products for people between the ages of 18 and 21, despite prohibiting the sale to people in that age range.
According to the ordinance, "95 percent of all adult smokers started smoking before they turned 21 years old ... The transition from experimental to regular smoking typically occurs around 20 years old. Most people who are not smokers by 21 years of age do not start smoking later in their lives."
Alderman Delores Holmes (5th Ward) said that the people in the community have been very supportive of the legislation.
"If it keeps young people from smoking and is going to save lives, then why not?" Holmes said. "The statistics say it will [be effective]."
Bobkiewicz said that those who want to smoke will find ways to purchase tobacco outside the City of Evanston.
"If it becomes less convenient for them, perhaps it will make them think a second time about having that cigarette, and maybe that's not a bad thing," Bobkiewicz said.