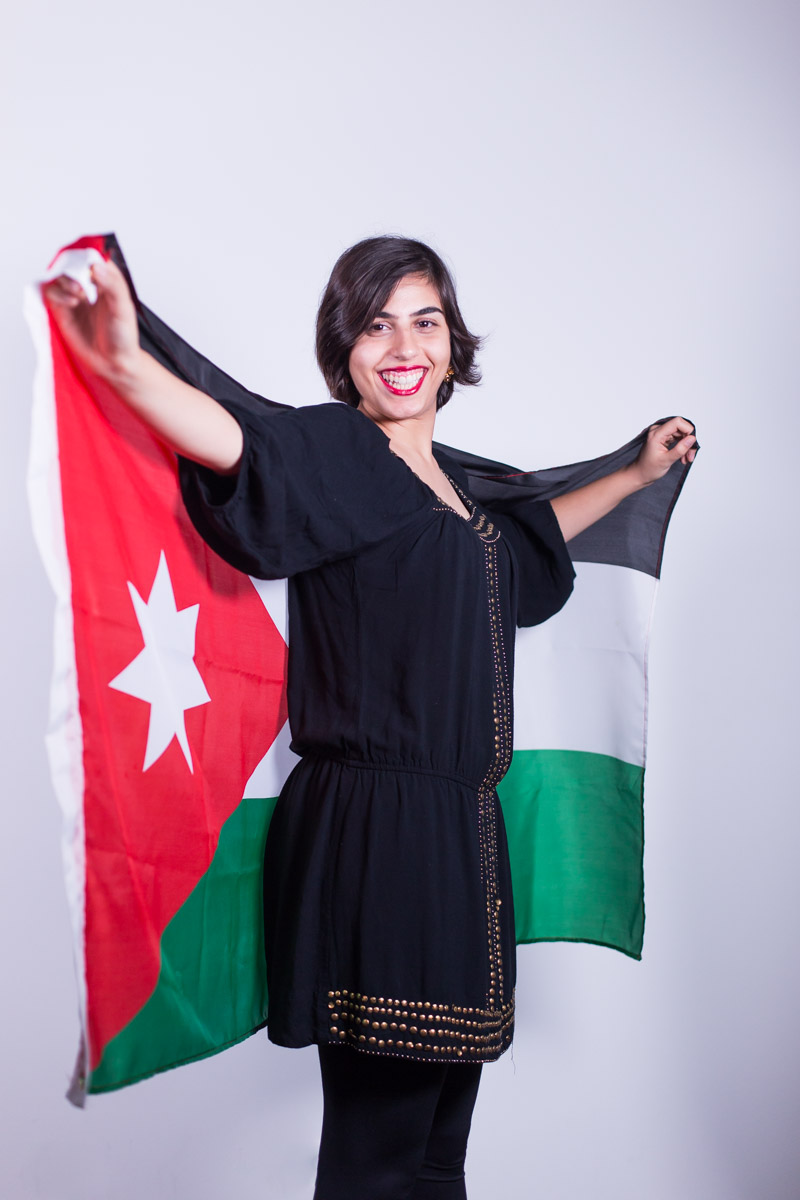 Tables at the student activities fair are typically occupied by clubs' cheeriest spokesmen armed with quarter sheets, laptops for listserv signups and overflowing bags of candy. This fall the Arab Students Organization (ASO) manned perhaps the most original display: a table stocked with a hookah and baklava. ASO is entering its first full year as Northwestern's first Arab cultural group, already representing nine countries including Morocco and Jordan.
When Medill senior and ASO co-founder Margaret Kadifa* was a new student at Northwestern, no such club existed. Kadifa – who is half-Lebanese – had looked forward to joining Arab life on her college campus after hearing her older brother talk about membership in a Lebanese organization at the University of California-Berkeley.
"When I came here, I was shocked that we didn't even have a group for everybody," Kadifa says.
McCormick senior Sara Abu-Ghnaim attended many Jordanian weddings and dinner parties while living at home – an environment of Arab celebration and pride. She too felt the absence that Kadifa observed.
"Coming into college, I met a few Arabs through McSA [Muslim-cultural Students Association]," Abu-Ghnaim says. "I thought, 'Hey, there should be some sort of Arab thing.' I wanted that freshman year. I didn't have the resources and I didn't know where to go so that dream kind of died."
Returning to campus from study abroad to begin junior year, Kadifa still felt a gap in the available multicultural campus groups. She assembled a list of potential members with the help of Weinberg senior Serene Darwish to contact about an introductory meeting.
"I remember having this meeting and flipping out that no one would show up, but 15 people came and I was shocked," Kadifa says. "I thought it would be me, the adviser and one other person – I was totally prepared for that."
Kadifa mobilized the group, immediately asking the new members what kind of organization ASO would be.
"What was the vision and why were people there? Would we be cultural, would we be religious, would we be political? [We discussed] what was our purpose on this campus," Abu-Ghnaim says.
Weinberg sophomore Malika Gehant wanted to find other Arabs on campus and discovered ASO on Facebook.
"There is a Muslim group on campus but not everyone who is Muslim is Arab, and not everyone who is Arab is Muslim," Gehant says. "This [group] was needed."
Co-presidents Kadifa and Abu-Ghnaim now have nearly 40 students on their listserv. At their first meeting of the 2014-2015 year the pair discussed next steps, including applying for grants and holding events such as a hookah night and drinking Turkish tea on the Lakefill.
"Our vision is to get Arab students together," Abu-Ghnaim says.
*Full disclosure: Margaret Kadifa was a designer for North by Northwestern.