Although the Chicago winter took some time to fully grace us with its presence, I have been in sweater mode since arriving on campus in September. Right now, my tiny dorm closet is at least 50 percent sweater, but that is just the way I like it. Now that the single-digit degree weather is embracing us these days, I have every excuse to entertain this minor obsession of mine and so do you.
I went out and found some of the gorgeous designer sweaters I admire from afar, and then found their cheaper counterparts that us broke college students might actually be able to afford. After insisting to many salespeople that I was genuinely "just looking," I think I've found some great sweater pairs worthy of the designer doppelganger stamp of approval.
COMPARISON #1
Who? J. Crew
Where? J. Crew
How much?$110.00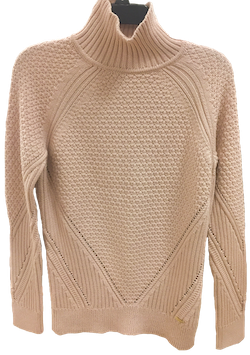 Who? Calvin Klein
Where?
Macy's
How much? $39.99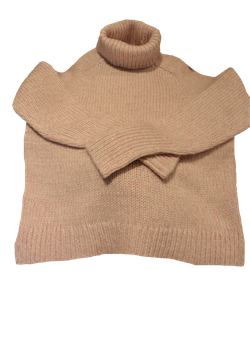 These sweaters combine two of my greatest loves: the color of pale pink and turtlenecks. Though I appreciate the detail of the ribbed lines on the J. Crew sweater, overall I actually like the Calvin Klein version better. It was a lot softer, a top priority for me, and more than half the price of the J. Crew one. PS: If you insist that turtlenecks don't look good on you, you're wrong. They look good on everyone and are arguably the warmest piece of clothing you could every pull your head through. Afterall, warmth ought to be our one and only concern this quarter. A's are great, but Northwestern academics aren't nearly as tough as the Chicago winter constantly trying to destroy our souls.
COMPARISON #2
Who? Alice + Olivia
Where? Nordstrom
How much? $368.00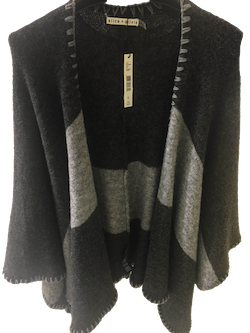 Who? Sun & Shadow
Where? Nordstrom BP
How much? $68.00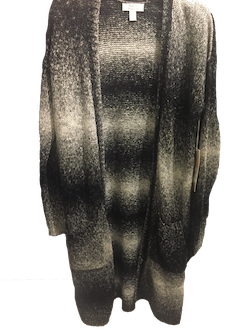 Oversized sweaters are one of the essential layering pieces too add to your closest. I still don't think that justifies spending near $400 on just one sweater, unless of course you've already accepted your growing student debt and are willing to just add a few hundred more. Honestly, what even is money? This Alice + Olivia was gorgeous, but the best part about it was the contrasting dark grey and light grey pattern, which I easily found in a much cheaper sweater just down the aisle in Nordstrom's BP department. They were both absolutely comfortable. One just happened to be $300 cheaper, the same price for a plane ticket to warmer weather.
COMPARISON #3
Who? Milly
Where? Nordstrom
How much? $195.00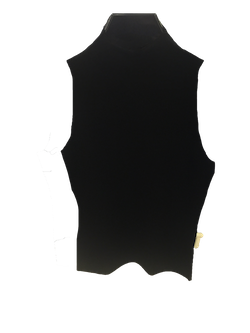 Who? Brandy Melville
Where? Nordstrom BP
How much? $25.00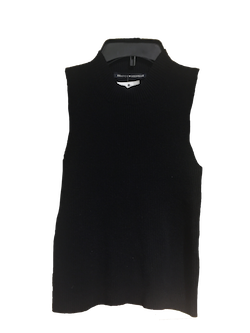 Though sleeveless and cropped, this black mock turtleneck sweater tank can still be a great winter piece with the right layers. The cut is very much in style right now and could be a closet staple. You can only imagine my excitement when I found what looks like the same exact sweater hanging on Brandy Melville's wooden set-up in Nordstrom for only $25. Allow me to emphasize: twenty-five dollars. I'm surprised I only bought one.
COMPARISON #4
Who? Vince
Where? Nordstrom
How much? $285.00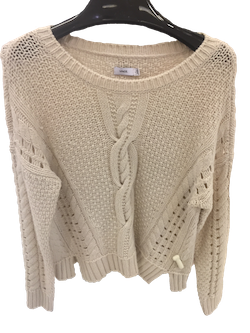 Who? Forever 21
Where? Forever 21
How much? $27.90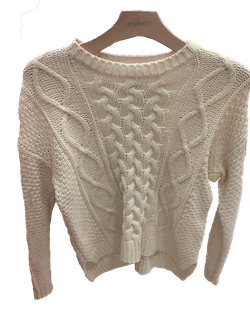 Allow me to let you in on a little secret: Forever 21 has some amazing sweaters, all at amazing prices. The chunky sweater is one of my favorite trends of all time because it is the ultimate comfy outfit for that 9 a.m. statistics class across campus. (A cute outfit can be motivation to actually go to that class for once.) The higher cost of the Vince sweater may coincide with higher quality. If, however, you don't think quality is worth the triple-digit price tag, then you really can't go wrong with this Forever 21 sweater that gives you the exact same look for less than $30.
More to Come
In just two short weeks, I will come to you with the shoe of the season (or if you are like me, the shoe of your life): the bootie. They go with almost any outfit, but there are so many styles and colors that, unless you want to fall into more debt, buying multiple pairs means needing a non-designer price. But, as I promise to do with this blog, I will find those pairs that don't compromise style for price. Wish me luck.