My love for shopping constantly contradicts the balance on my bank account: as a girl obsessed with fashion, I drool over the newest high-end designer collections, but as a broke college student, I struggle to find cheaper pieces that still look "designer." Since I assume there are many more broke/cheap folk like me on campus, I thought I ought to challenge myself with finding some ultimate designer doppelgangers and share my findings on a new blog. All of my fashion finds will be relatively inexpensive, especially compared to their designer counterparts, and will be found in stores close to Evanston.
Essentially, I get to go shopping and write about it and still consider it "work." If this is what being a journalist is about, sign me up! [Calm down you hard-news-Medilldos: I'm (mostly) kidding].
Winter Coats
As soon as you tell people you are going to Northwestern, after confusing the school with Northeastern, the most common response is regarding the weather. If I had a penny for every time someone told me I would need a nice winter coat, I – well, you know the rest of the saying. Furthermore, when moving here, people insist that you have to spend a lot of money on said winter coat. And yes, winter coats are certainly worthy of an investment. Sadly, however, the beautiful designer coats I long for are far out of my college student budget. But, a trip to the mall in Old Orchard and some stores around Evanston proved to me that the styles and trends of these coats do not have to be unattainable. In case the unusually warm start to this Chicago winter allowed you to procrastinate buying your winter coat, here are just a few gorgeous designer coats and their more college-friendly (AKA cheaper) doppelgangers.
COMPARISON #1
Who? Burberry Brit
Where? Nordstrom
How much?$1, 395 on sale for $697.49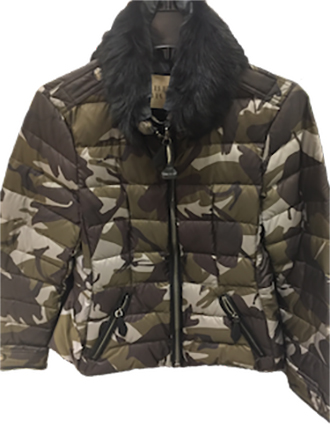 Who? Kendall +Kylie
Where?
PacSun
How much? $59.95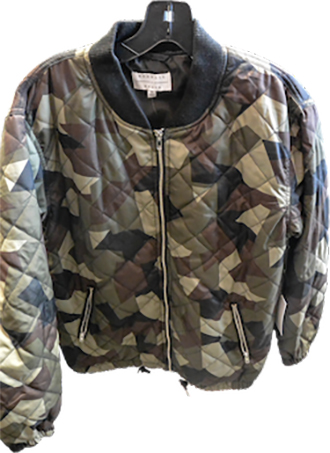 My sister thinks I am crazy for it, but I have always liked camouflage, so when I saw that the pattern was included in Burberry's 2015 Fall/Winter collection, I nearly freaked. I did not, however, freak out enough to actually spend almost $1,400 on this fur-lined jacket - which stays in the too-expensive-for-me category even when it's on sale for half-off - no matter how much it was calling my name. I was pleasantly surprised, then, to find that Kendall and Kylie Jenner's collection at PacSun had a jacket that was strikingly similar, at a fraction of a fraction of the price of the Burberry one. Side note: can I admit to actually kind of liking their collection, or should I keep pretending I don't like them?
COMPARISON #2
Who? Ted Baker London
Where? Nordstrom
How much? $549.00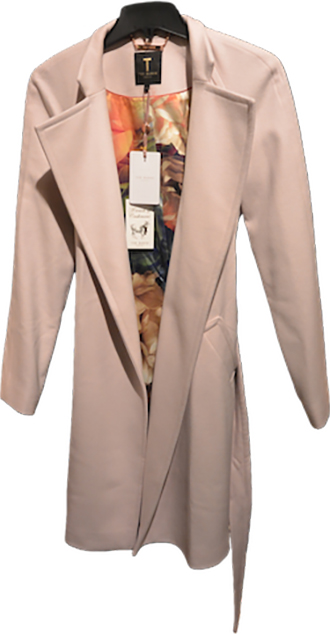 Who? Forever 21
Where? Forever 21
How much? $59.95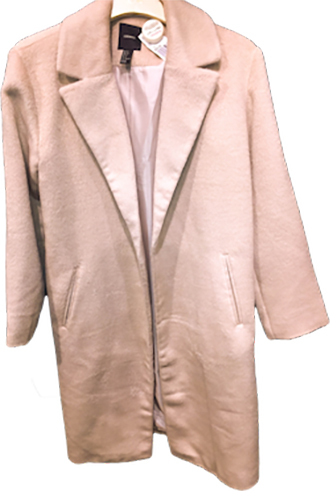 My love for anything and everything Ted Baker has steadily grown over the past years: my personal wealth, not so much. This coat's pale pink color, silk interior and "touch" of cashmere was pretty much the highlight of my trek around Nordstrom, which you know is an impressive compliment if you've been in the department store during the holidays. But, its comfort and class clearly comes at a cost. Luckily, my not-so-guilty pleasure, Forever 21, sells a coat that offers a nearly identical look at almost 10 percent of the cost. And, the shorter length actually looks less robe-like, so kudos to Forever 21 for making a gorgeous Ted Baker design possibly even better.
COMPARISON #3
Who? Blue Duck
Where? Nordstrom
How much? $1,050 on sale for $699.90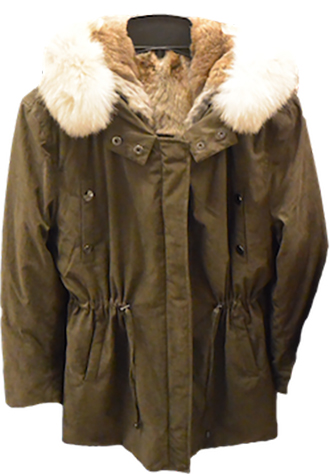 Who? LA Hearts
Where? PacSun
How much? $74.95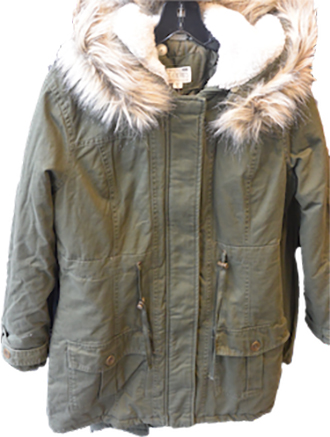 Though the lining in this Blue Duck jacket was unbelievably warm, everyone knows that layers make an outfit with a fur-lined parka even cuter anyway. So basically if you buy the PacSun jacket instead of the Blue Duck one, that means you have $600 to spend on sweaters and leggings (that's how a budget works, right?).
COMPARISON #4
Who? Canada Goose
Where? Nordstrom
How much? $645.00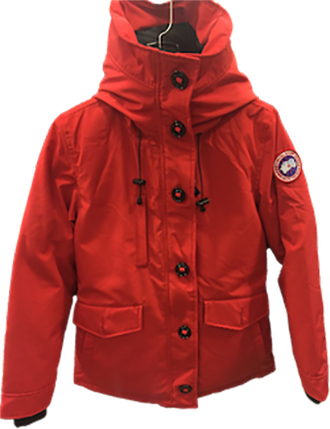 Who? BCBGeneration
Where? Macy's
How much? $179.99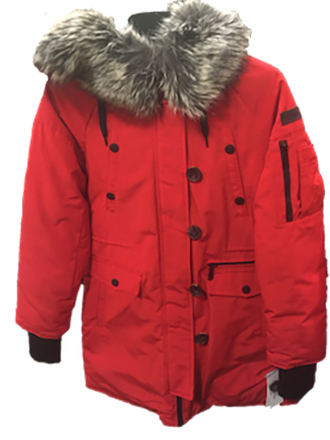 Now I want to stay warm this winter as much as anyone else; contrary to popular belief, however, warmth does not have to involve a Canada Goose coat. In fact, I found that the thick quilted interior of this BCBG coat will provide you with enough warmth to brave even the snowiest of snow storms: they are coming, I assure you. Offering you a fur hood for no extra cost, the BCBG will save you more than $400.
More to Come
If you are at all like me, you are probably thinking about the plethora of things you can now buy with all the money you potentially saved on the coat of your dreams. Luckily for both of us, I have plenty more "shopping" to do: there are always more designer doppelgangers to be found. Up next is the winter season's most important piece of clothing beyond a coat and what you will find me in 95% of the time, summer included: sweaters.