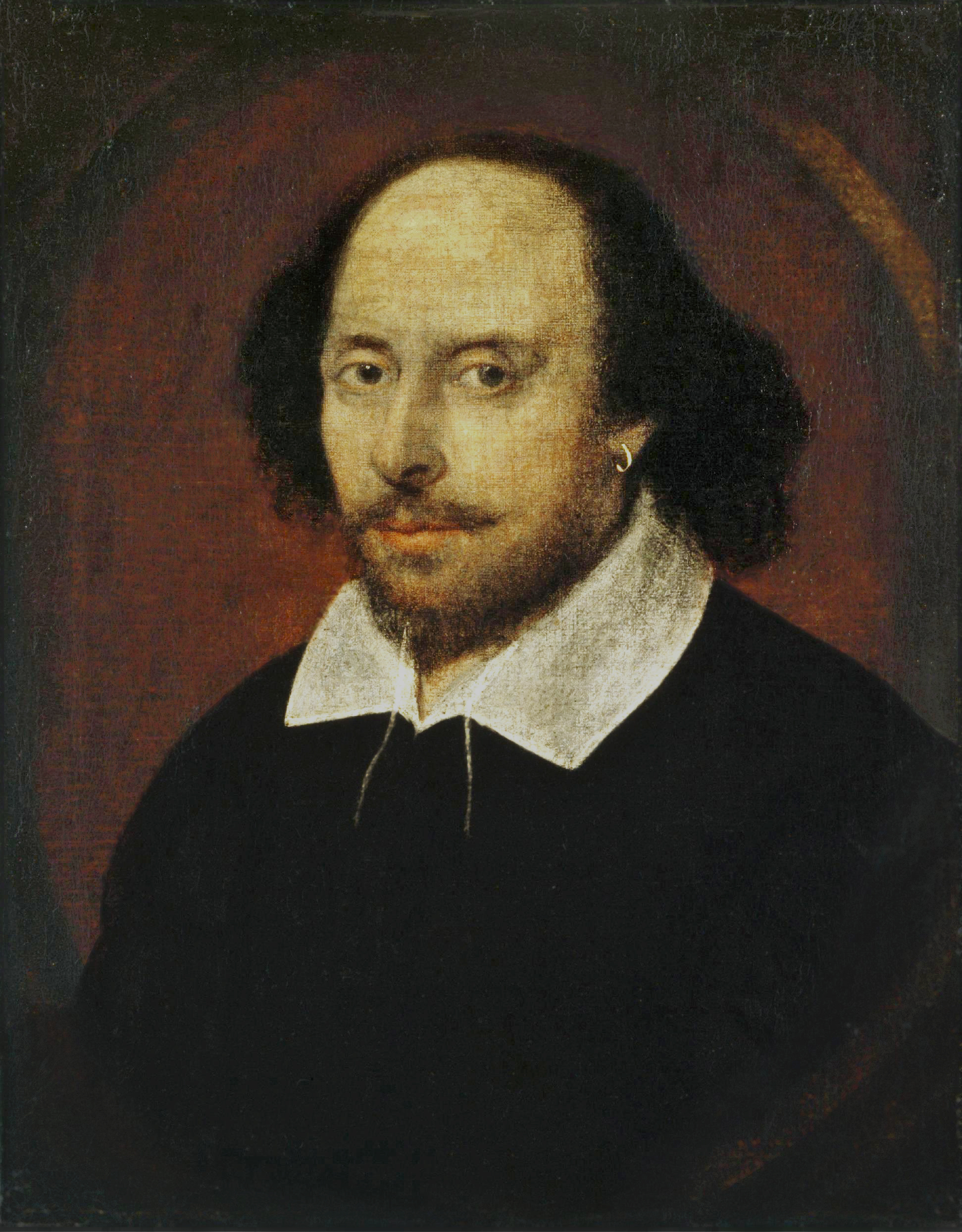 This year marks the 400th anniversary of the death of William Shakespeare. Yet his death was just the beginning of the countless interpretations, performances and publications of his many works that you read in your Intro to Shakespeare class. His works – that is, his plays, poems and...recipes?
With at least 2,000 culinary references in all of his works, and over 100 appearances of the word "feast," Shakespeare certainly had an appreciation for food. The references may not always be appetizing, such as the soup concocted by the three witches in "Macbeth," that used ingredients like frogs, bats and dogs. However, there are indeed some edible, even delicious-sounding foods, like venison pasties in "The Merry Wives of Windsor" and Sir Toby's cakes in "Twelfth Night."
No, those Elizabethan dishes don't just exist in books. By translating the recipes for the 21st century using modern ingredients and appliances, you may just bring them back to life, right in your dorm.
To eat, or not to eat, is entirely up to you.
"Twelfth Night" – Sir Toby's cakes
SIR TOBY
Art any more than a steward? Dost thou think because thou
art virtuous there shall be no more cakes and ale?
"Twelfth Night," Act 2, scene 3
Most historians agree that Sir Toby's cakes were most likely Shrewsbury cake – a kind of shortbread cookie flavored with ginger that had a taste that was "hot in the mouth."
Here's how to make Shrewsbury cake in a dorm, based on an original recipe published in "The Compleat Cook" in 1658.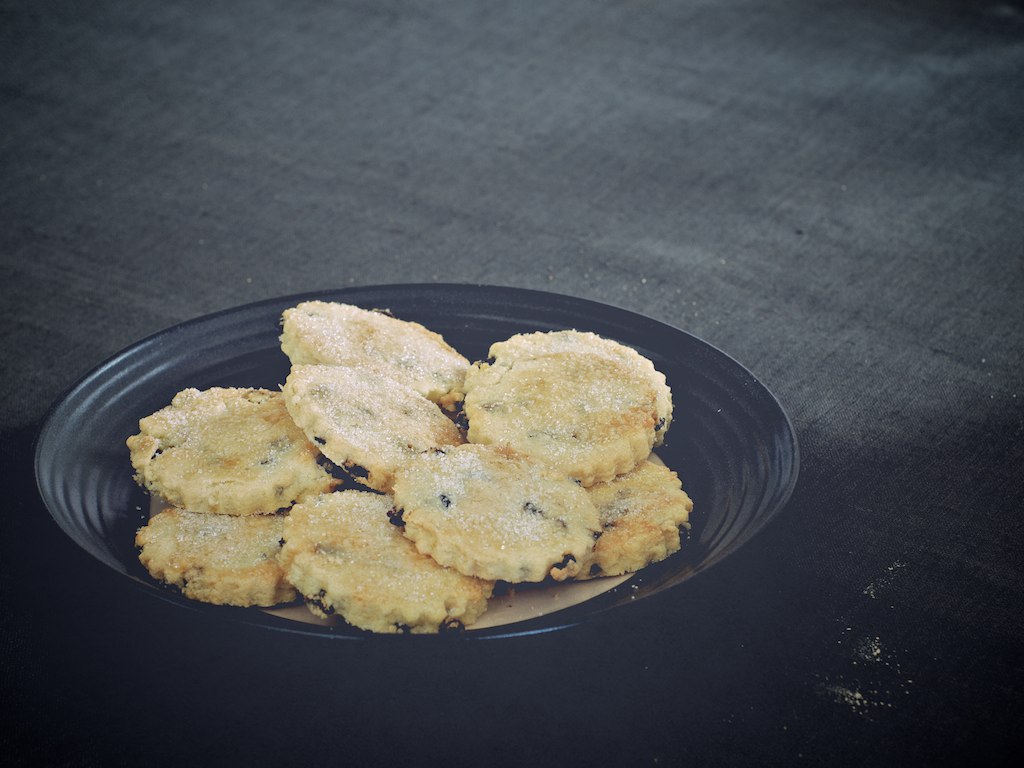 Ingredients:
1 lb flour
1/2 lb butter
5 eggs
Rose water*
1/4 lb sugar
Grated ginger
Salt
*You can get rosewater from a supermarket, or simmer some rose petals in a pot of water until the water turns pink.
Steps:
1. Soak the butter in a bowl of rose water for one hour. Then pour the rose water away, leaving only the butter. Put the butter in a glass bowl (or a recycled Starbucks paper cup) and melt it in a microwave oven. Crack the eggs into the butter, add the sugar, a little salt, and 2 pinches of grated ginger. Mix the ingredients together.
2. Pour the mixed ingredients into the flour and add some water if needed. Knead the dough for 15 minutes on a dorm kitchen table. Please, make sure you clean the table first.
3. Spray the inner side of a bowl with cooking spray or line it with dry flour. Place the dough in the bowl.
4. Find a comb that "hath not been used," and use it to prick some holes on the surface of the dough.
5. Pre-heat the oven to 350° and bake for 25 to 45 minutes.
6. Remove the cake from the bowl and cut it up of "what bignesse or what fashion you please."
"The Taming of the Shrew" – Junket
BAPTISTA
Neighbors and friends, though bride and bridegroom wants
For to supply the places at the table,
You know there wants no junkets at the feast.
"The Taming of the Shrew," Act 3, Scene 2
In the comedy play, Kate doesn't get to try her wedding feast. But the guests, Shakespeare tells us, have plenty of junkets – a milk-based jelly-like dessert. In the Elizabethan era, junkets were rare delicacies. That's because they were very time-consuming to make, considering that gelatin had to be painstakingly made from boiled bones. Luckily, now you can make Elizabethan junkets in no time with rennet, an enzyme that curdles milk. Some supermarkets also sell rennets that are colored and flavored. You can buy those to make some weirdly colored junkets for Halloween.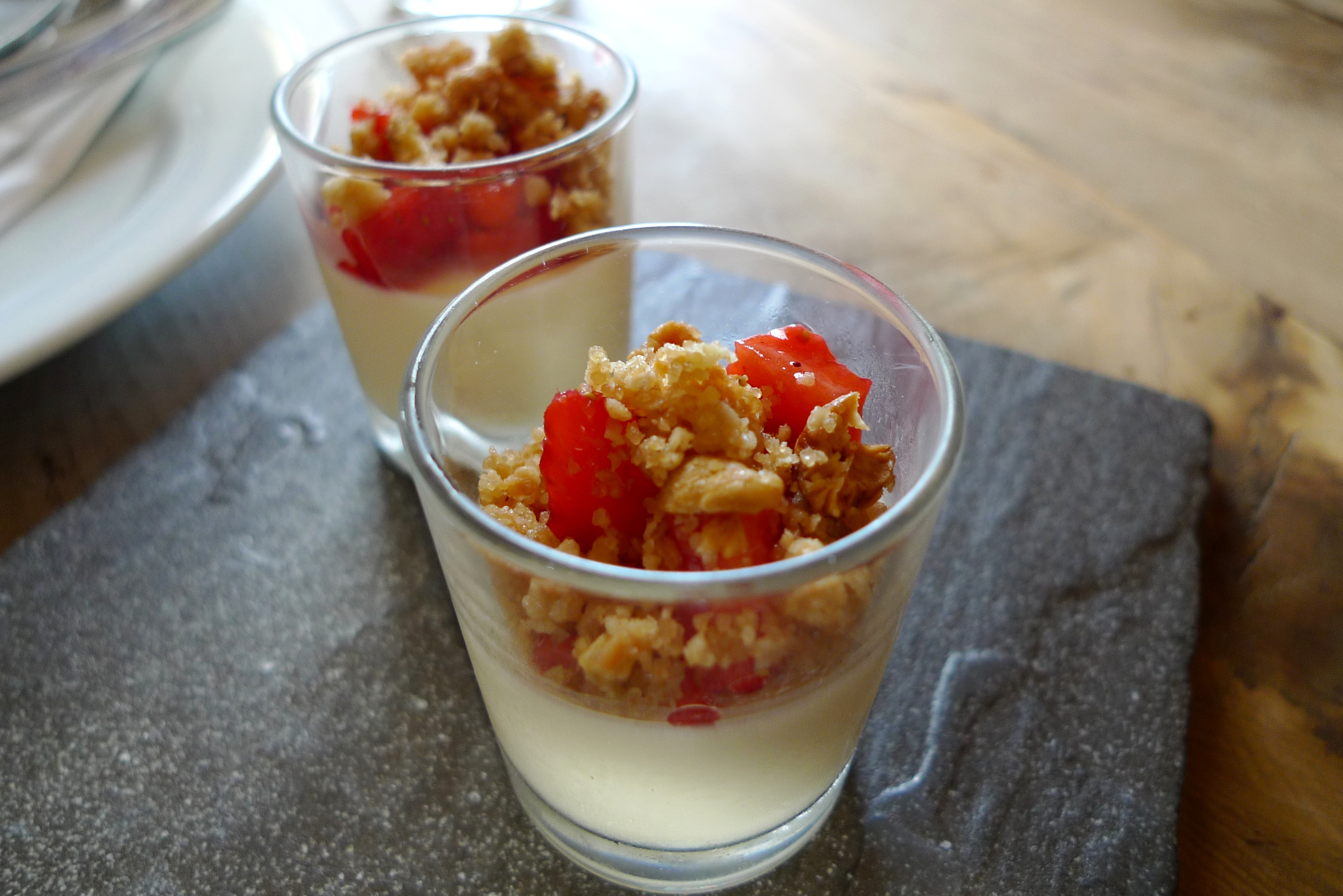 Ingredients:
1 pint pasteurized milk
1 tbsp. rose water
1 level tbsp. finely granulated sugar
Chopped fruits
1 tsp. liquid rennet
Grated nutmeg
Steps:
1. Gently heat the milk in a pot until just warm to the touch. Remove the pot from the heat and stir in the sugar and rose water using the straw from your breakfast iced tea cup.
2. Add the rennet and stir gently. Note here that it's important not to overheat the milk or the rennet enzyme will be killed.
3. Pour the content into a shallow dish, like the ones you use for your munchies (or a wineglass if you want to be as fancy as the Elizabethans), and leave for one hour in a warm place. Leave undisturbed until set.
4. Chill in the refrigerator.
5. After the content is cooled, sprinkle grated nutmeg and chopped fruits of your choice on top.
"The Winter's Tale" – Warden pie
CLOWN
I must have saffron to color the warden pies; mace; dates? – none, that's out of my note; nutmegs, seven; a race or two of ginger, but that I may beg; four pound of prunes, and as many raisins o' th' sun.
"The Winter's Tale," Act 4, Scene 3
Warden pies were a favorite during the Tudor period. They were tarts made with Warden pears - a generic term for unripe, sour, rock-hard pears that must be cooked to be edible. Sometimes people used saffron to color the pies bright-yellow (the Elizabethans liked gaudy foods).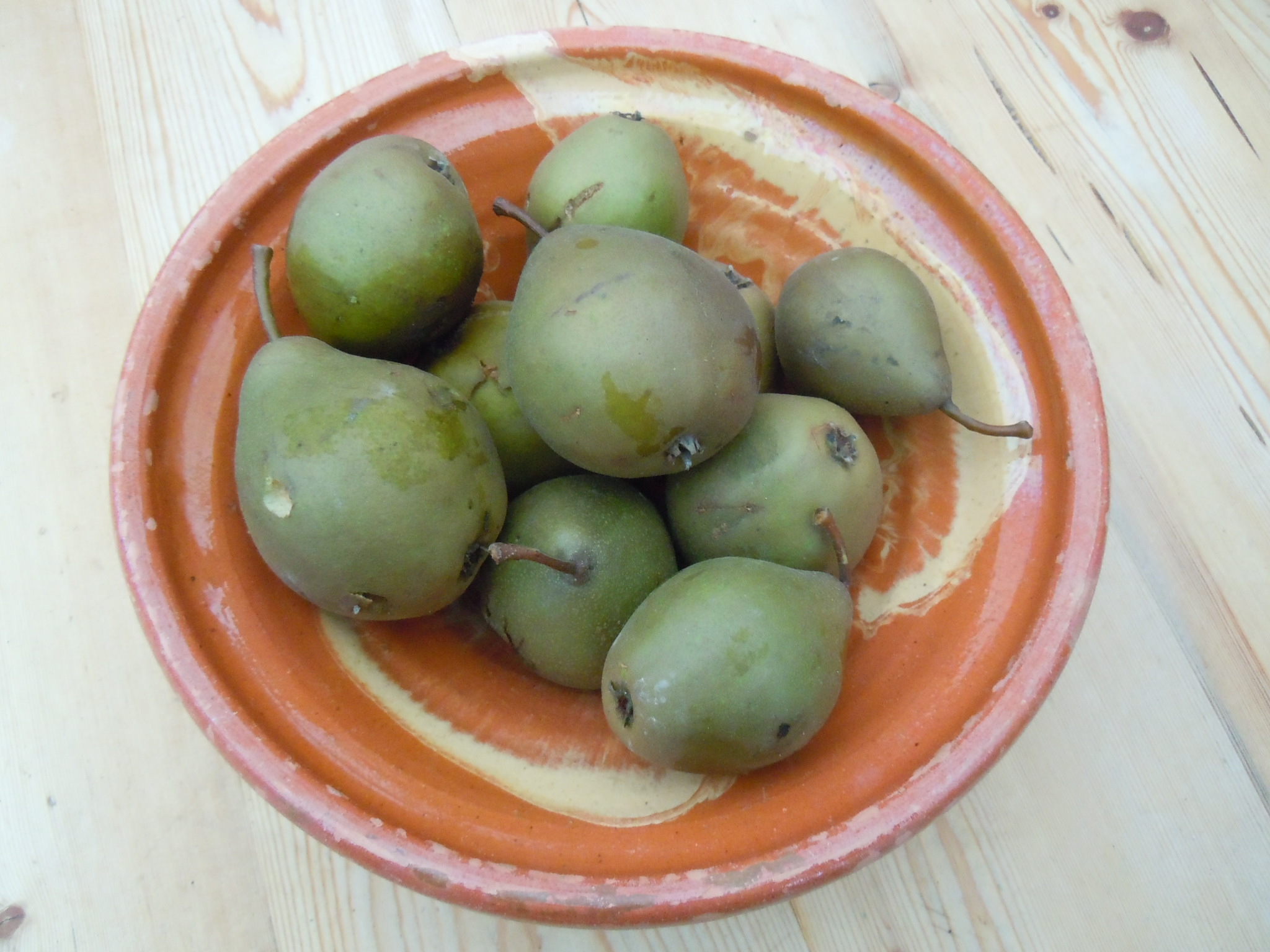 Ingredients:
1/4 tsp. saffron threads
1 tbsp. lemon juice
2 cups all-purpose flour
1/4 tsp. ground cinnamon
1/4 cup sugar
3/4 cup dried cherries
3/4 tsp. salt
1/4 cup syrup
1/2 cup butter, cut into small pieces
4 cups black Worcester pears*, peeled, cored and sliced
1 egg yolk
*If you can't find Black Worcester (Warden) pears, use Anjou or Bartlett pears. Ask the supermarket staff for help if you have no idea what they are because you've only gone grocery shopping one time this whole school year.
Steps:
1. Pour some boiling water over saffron threads in a bowl, let stand for 15 minutes. Then chill in the refrigerator.
2. In a large bowl, add flour, sugar, salt and butter. Blend the mixture.
3. In a small bowl, combine the egg yolk with three tbsp of saffron water. Pour the content into the flour bowl. Knead the dough for 15 minutes. Transfer it onto a pie plate lined with parchment paper.
4. To make the filling, gently cook the pears, lemon juice, dried cherries, syrup and ginger in a pot. Bring it to a boil and simmer at low heat for five minutes.
5. Spoon the filling onto the pie plate and fold the dough edge up over the filling.
6. Bake in pre-heated oven at 375° for 45 to 60 minutes until the crust is golden. Let it cool, and serve.
Now you have a cake, a pie and a dessert to host your Elizabethan feast! May the spirit of Shakespeare be with you as you as you eat – preferably in NU's own Shakespeare garden.
And don't forget the wine (if you are above 21), which is mentioned in 26 of Shakespeare's 37 plays.