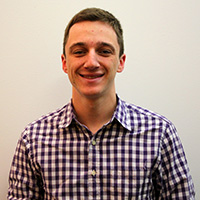 Leading by three points with only four seconds left in the game, every Northwestern fan watching the Wildcats' Nov. 3 contest against Nebraska was thinking the same thing: How are we going to lose this one?
Considering everything that the Wildcats had endured the previous few weeks, the question wasn't unreasonable. Northwestern's season had come crashing down from fairytale heights. The 'Cats appeared on ESPN's College GameDay, the ultimate spotlight for a college football program, but that milestone was followed by four straight losses to Big Ten opponents. Fans moved from asking "How did we get here?!" in excited disbelief to "Ugh, how did we get here?" in disappointment after the season had inexplicably unraveled. As Nebraska prepared for its last-ditch effort against Northwestern, you could forgive the 'Cats faithful for being a little pessimistic, even as the team was about to beat a big-time program and snap an emotionally draining losing streak.
A little cynicism was understandable. But still—Northwestern was on the cusp of beating Nebraska. Nebraska! If you want to know why this was such a big deal—even though the 'Cats managed an upset victory over the Cornhuskers two years ago—take a look at history.
Three decades ago, Nebraska finished the 1983 season with 12 wins and a single loss. They were one of the best teams in the country and nearly won a national championship.
Northwestern finished that year with only two victories. And that season was hardly Northwestern's worst of the era.
We don't need a reminder that this year Northwestern managed to surrender a Hail Mary touchdown to Nebraska as time expired, gifting the Cornhuskers a miraculous victory. (Sorry.) But history shows that perspective is everything. This season, I've heard a lot of students voice their frustration with Northwestern's football team. I've heard people say they simply don't feel like watching us lose anymore. They are tired of weekly suffering sessions.
But consider this: From 1974 to 1994, Northwestern managed to win four games in a single season only once. If you started at Northwestern as a freshman in 1978, you would have graduated in 1982 as a witness to just two football victories in your entire undergraduate career. (See page 30 for a look at when Northwestern considered leaving the Big Ten.) Today? The Wildcats can beat anybody on any given Saturday.
A little perspective can change everything: Instead of sulking about a few losses, we should marvel at the remarkable shift in Northwestern's football fortunes.
This issue of the magazine highlights the value of perspective within campus life. Low-income students share their distinct outlooks on the college experience, a perspective many Northwestern students do not typically hear but one that challenges our assumptions about others (page 42). Students pushing for a sustainable endowment are taking an unusual path toward divestment, largely based on understanding the views of others—a tactic that could help Northwestern's endowment become greener (page 45). Perspective helps us place issues in context, usually by allowing us to better understand our history or the views of others.
Whether perspective can help the Wildcats protect a fourth quarter lead remains to be seen.
Stanley Kay
Editor