Fall is upon us, and with it comes the annual pumpkin spice lattes, Insta-worthy pictures of the turning leaves and everyone's cold weather enemy – dry skin. Though the chilly air means you can finally break out those jackets and booties you've been saving for this time of year, it also might mean your skin breaking out and getting patchy and flaky. For those of us who don't come from Evanston, the harsh winds and extreme cold and snow are going to wreck havoc on our skin. Don't let those few warm weeks we've had recently fool you – winter is coming.
But fear not, Windy City goers! Here are some tips to keep your complexion looking as smooth and radiant as it did this summer at the beach.
Exfoliate, Cleanse, Repeat
Exfoliating regularly is best way to keep your skin smooth and free of flakiness over the cold months. Cleansers with exfoliants in them will be your friend, like this one from Neutrogena. But, over-exfoliation can lead to even drier skin, so only use scrubs like this 2-3 times per week. On the days you skip the scrub, try a cleansing micellar water to clear breakouts and prevent irritation. The Tomatoes Acne Fighting Micellar Cleansing Water is a great option to keep your skin soothed and clean, and it's super easy to use with no need to rinse. Both of these cleansers are available at CVS, so check them out on your next trip into Evanston.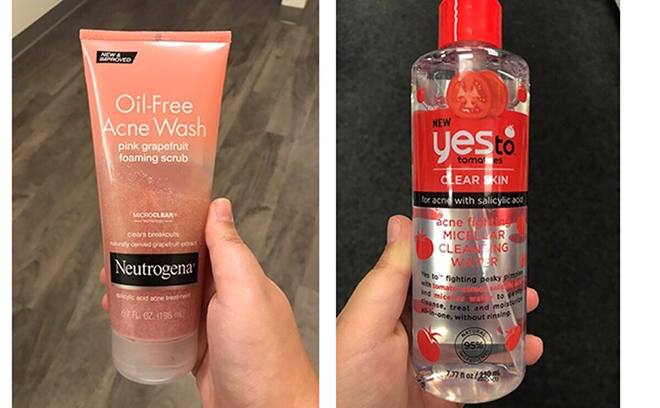 Moisturize, Moisturize, Moisturize!
DO NOT UNDERESTIMATE THE POWER OF A GOOD MOISTURIZER. Hands down, this is the most important step in your skincare routine this fall. My go-to for the fall is the Neutrogena Hydro Boost Water Gel. It feels incredibly luxurious and melts into the skin so easily. It's a little pricey for a drugstore moisturizer, so I alternate it with this one for sensitive skin by Neutrogena. It's perfect for skin that's easily irritated by those windy days. You can also find both of these at CVS on your next snack run.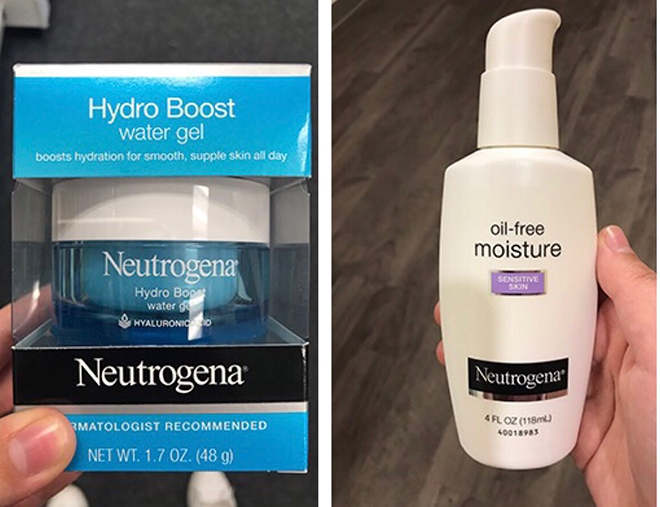 Treat Yo' Self – Face Mask Style
Since fall is especially rough on your skin, be sure to give it a little extra love. Using a hydrating face mask at least once per week is equally as beneficial for making your skin radiant and having some relaxation time. If you like the experience of painting on a clay mask, take a trip downtown to the Sephora on Michigan Ave. this weekend and pick up Sephora's Purple Clay Mask to add some extra moisture to your skin layers and soothe any irritation. If a sheet mask from CVS is more your thing, this line of masks by Garnier delivers real hydration, and different ingredients in each mask address whatever skincare needs you may have.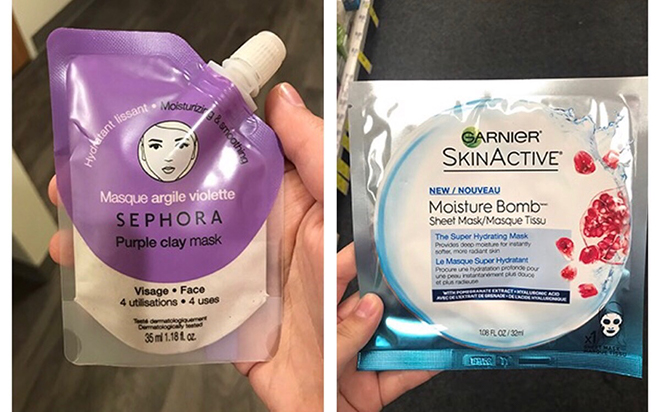 For Kissable Lips
Say it with me: LIPS ARE SKIN TOO. Plus, your lips are the most vulnerable to getting dry and chapped when it's cold out, so make sure to always keep lip balm in your backpack. For an extra pop of fall-esque color, try Burt's Bees Tinted Lip Balm in the shade Red Dahlia, available at CVS. For makeup lovers who want high-end hydrating treat from Sephora, Bite Beauty's Amuse Bouche Liquified Lipstick is both pigmented and nourishing, and the shade Whip is the perfect nude.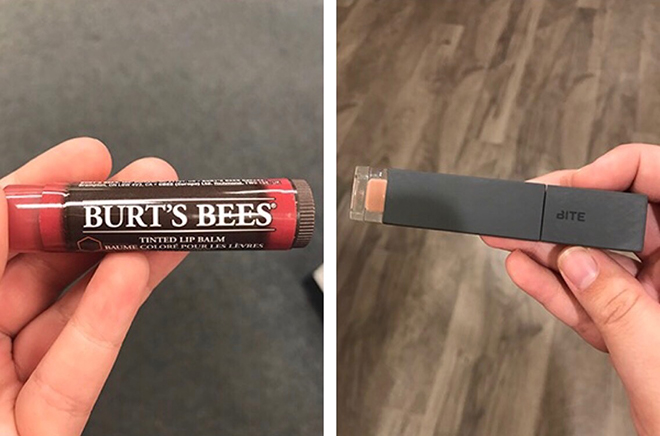 Primed and Ready
Let's be real: dry skin isn't going to stop you from putting on makeup. So, before you apply foundation and bake your concealer, make sure to start with a hydrating primer. The key word here is hydrating – those silicone pore-filling primers tend to make dry skin look worse. My holy grail hydrator is the Too Faced Hangover Replenishing Primer. If you happen to go to Skokie for the day, you can pick this up at Ulta, or at the Sephora in Chicago. For a cheaper drugstore option, go for this e.l.f Hydrating Face Primer from CVS.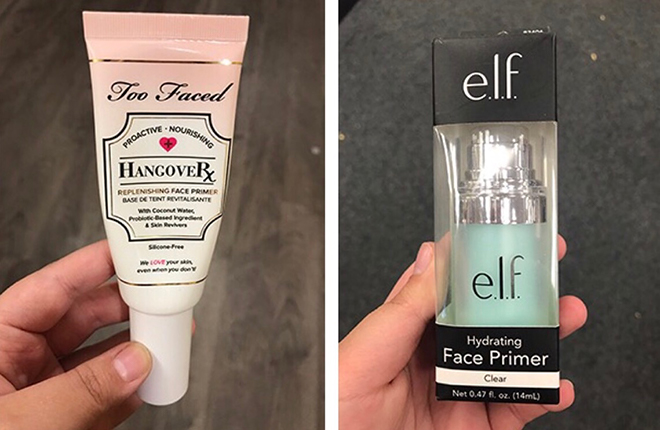 A Solid Foundation
Just because your skin is dehydrated doesn't mean you have to skip foundation. If you find one that's comfortable to wear during the chilly months, your skin (and your selfies) will thank you. If you're a die-hard matte fan like me, try Too Faced's Peach Perfect Comfort Matte Foundation. It looks flawless and lasts all day, and unlike most matte foundations, it keeps my skin hydrated. It's a Sephora exclusive, so grab some friends and head downtown to Michigan Ave. to pick it up. For those of you who want a dewier finish, my personal favorite is the L'Oreal Infallible Pro Glow Foundation. This one is at CVS, has good coverage while being super glowy and quenches your skin's thirst.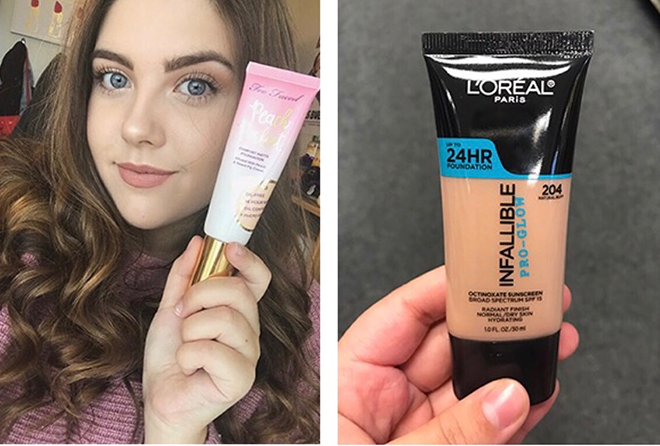 The Secret Weapon
Aquaphor saves lives. I mean it – it is truly my skin's savior from flakiness. Anytime I have a dry patch, I smooth it over with a little bit of this stuff before I go to bed. When I wake up, all flakiness is gone without a trace. Is it magic? Probably. Be warned, the texture of Aquaphor is a bit thick and greasy-feeling, but once you get used to it you will learn to love it. Snag it from CVS, and you can thank me later.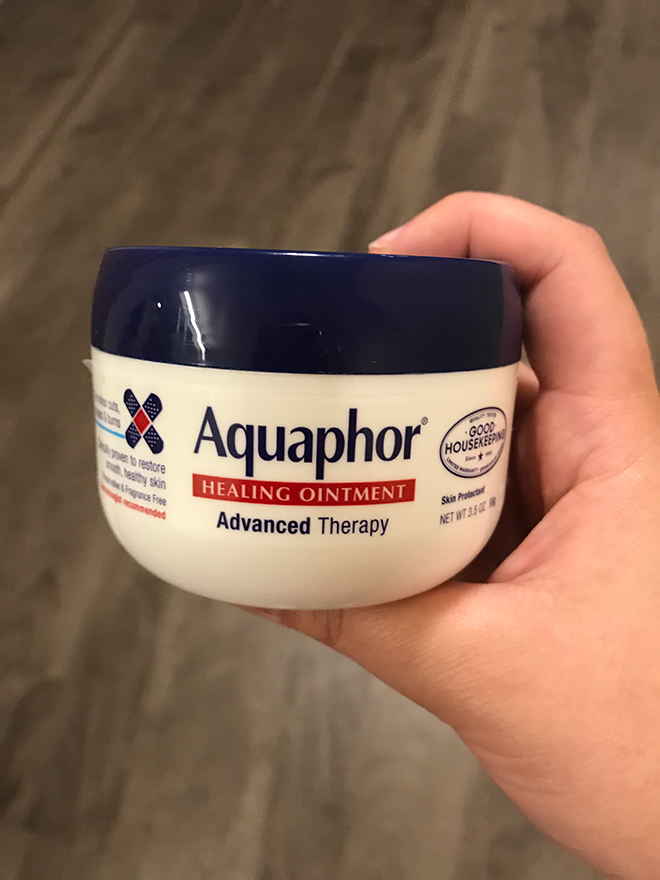 Preventing the dreaded fall skin doesn't have to be difficult, even during your first Northwestern winter. All you have to do is switch out a few products in your daily routine for more hydrating versions, and you'll be set for a smooth face all season long. Try out some of these products, or explore CVS, Sephora and Ulta to find others that work for you. You'll be saying, "Dry skin? I don't know her."