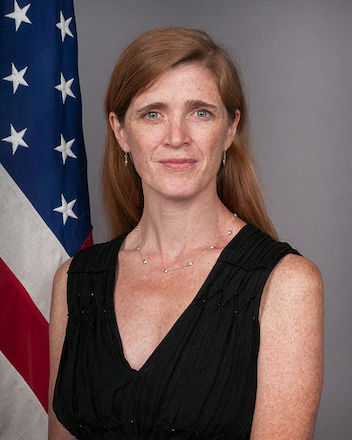 The Contemporary Thought Speaker Series, along with the Global Engagement Summit and the Department of Political Science, will bring former Ambassador to the U.N. Samantha Power to speak at Tech auditorium on Oct. 2 at 7:30 p.m.
Besides working as ambassador, Power served on former President Obama's National Security Council and worked as a senior adviser to his first presidential campaign. She is also well-known for her book A Problem from Hell: America and the Age of Genocide.
"Ambassador Power has been a powerful voice on every corner of foreign policy for almost two decades, so we are so excited to hear from her during such a crucial and unique time in global affairs," CTSS chair Ben Zimmermann said in a press release.
Power began her career as a freelance reporter in Bosnia and went on to cover the Rwandan genocide, critiquing the Clinton administration's foreign policy responses in both areas.
"Ambassador Power's work in genocide prevention and human rights has inspired so many of us to pursue socially-conscious paths," Mollie Leavitt, GES's campus relations co-chair, said in the release.
The event will include a conversation with Power moderated by associate professor of political science Wendy Pearlman, followed by a Q-and-A with student questions. Admission is free, but tickets are required for the event and will be available online through Eventbrite. The event is open only to current Northwestern students, faculty and staff.