Rhasheen Brown remembers his daughter, Debbie-Marie Brown, singing and playing her guitar in the living room when she was growing up. He described music as her getaway, and said that you could hear her "personal stuff" when she was playing in her room.
Now, Debbie-Marie Brown is sharing that "stuff" with the world.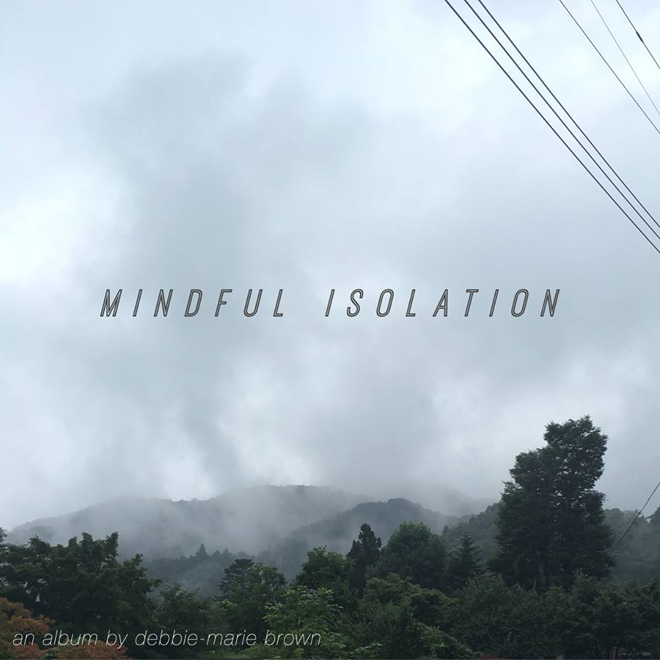 This year, "Mindful Isolation," Brown's album of songs and poetry debuted on Spotify on Jan. 1. The album features seven songs that she wrote since coming to college and six pieces of poetry. The poems, some of which were written since she's been at college and some of which were written back in 2014, served as a last minute addition to the album.
"It was an afterthought ... [the poems were] so close to not being on the album because I thought it wouldn't fit, but I think it gives the album a sense of continuity," Brown said.
The songs are primarily about Brown's transition to college and the difficulties she has encountered. "Welcome Home" was a poem written on Sept. 28, just about a week after being at school.
"I don't want to forget who I was, but sometimes it's hard to remember who I'm strumming this guitar for," Brown wrote.
Music and poetry are Brown's way of telling her story.
"The thing that connects me to [music] is a deep rooted passion for storytelling and truth, being able to share my experience with someone exactly the way I experienced it," Brown said. "For them to be in my shoes or someone else's shoes is so important to me."
For Brown, however, writing music or poetry is much more than storytelling – it's a venting outlet when life gets overwhelming. She said that she has a book of 70 to 80 poems she's never shared.
"The point of the art wasn't to show people," Brown said. "It was more about having clarity in my head to understand why my life was going the way it was."
After an unhealthy relationship in 10th grade, Brown started really getting into poetry. As someone who suffers with depression, she explained her work as something "healthy to cope with everything [she] was going through." Brown talked about feeling the compulsion to write a poem whenever she's going through a tough period.
"Anyone who struggles with depression understands this is what I use to survive. I need to write because I can't concentrate on anything else," Brown said.
"Alone," Brown's second song on the album, frames one of the struggles Brown has faced at college. "I just wanna feel tired, I wanna feel at home," she sings.
Growing up, Brown played in the band at two different churches: her parent's church, where her father is a pastor, and another church she played at on Wednesdays.
Brown's father said that playing at these churches helped to form her style of music. The congregation at his church, Right Now Ministries, was predominantly African American and Hispanic – hence a traditional gospel style music. The other church, Wellspring Church, was predominantly Caucasian and had guitar-centric music with "easy major chords," according to Brown.
"She had a way of mixing both [types of music] together that was very intriguing to me," he said. "She was able to glean from both cultures."
Dave Swanson, Brown's producer, described her style as acoustic R&B. Also the owner of "Legend Studios," Swanson was recommended to Brown through church connections. He said he enjoyed being a part of Brown's first recording experience, especially because of her passion for her own music.
"I could definitely tell there were songs that came from a place of conviction," Swanson said. "That's what I'm looking for in an artist – do they believe what they're saying?"
Rhasheen Brown said that in music, "people don't talk about their real struggles anymore," and that he admires his daughter's ability to do so. He said Brown's songs about challenges and battles are exactly the things people need to hear and relate to.
"When I hear her music I hear: 'I've been through xyz and I'm at a place where I can realize what I've been through has made me a stronger and more beautiful person,'" Rhasheen Brown said. "I think she writes and it comes out with so much feeling because it's her life. It's not a song for the sake of her making up a song. She's formally allowing people to come in."
Editor's note: Debbie-Marie Brown has contributed to NBN.