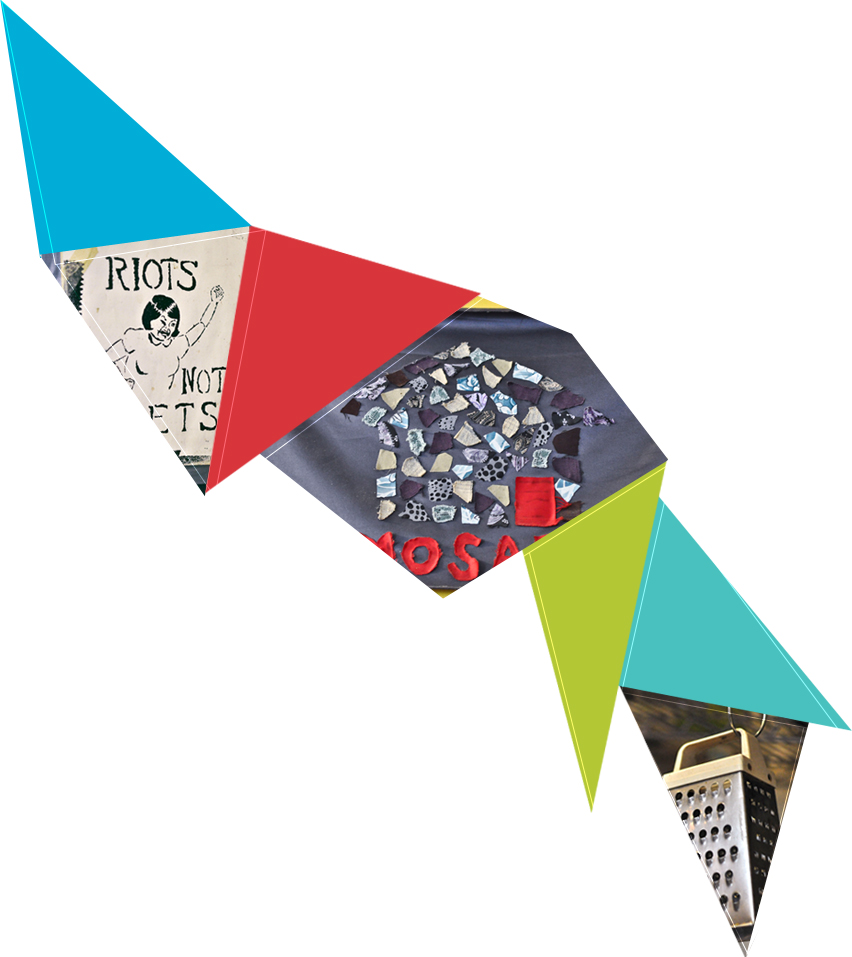 Easy Mac and ramen can only satisfy a hungry college kid's needs for so long. For students looking to actively pursue better nutrition, food cooperatives allow personal involvement in the process. Rather than settle for what's on the local supermarket shelves, a food co-op's members—who are also its owners—have a say in what items their co-op has to offer. From grocery store models to live-in houses, each one works a little differently depending on its mission.
Chicago Food Co-Op
1741 N Western Ave., Chicago
chicagofoodcoop.org
What it's all about: This co-op is a buying club where people can order groceries and then pick them up at a common location. Unlike a grocery store, where people buy what they need as they need it, this co-op orders exactly what members want weeks in advance. Because all 30 members are essentially business owners, they have more control over what food comes in and benefit from the group discount, as there are few overhead costs. The co-op has monthly meetings, and because all members help run the organization, there is a strong sense of community—they even have a listserv, where members share recipes and stories.
Member requirement: Anyone older than 18 is welcome to join the co-op, but he or she must work at the co-op in addition to paying an annual fee. The work includes placing food orders and helping with deliveries.
Insider opinion: "I can personally attest to making lifelong friends," says Kevin Monahan, the interim president of Chicago Food Co-Op. "It's just a matter of talking to people, maybe after meetings, and getting to know that we had some common interests."
MOSAIC (Members of Society Acting in Cooperation)
2000 Sherman Ave., Evanston
mosaiccoop.org
What it's all about: MOSAIC is a live-in co-op that brings its 18 members together under one roof. They share the work evenly and interact on a regular basis to build an inclusive community. Although many MOSAIC members are current Northwestern students, recent graduates and graduate students who have completed the application and interview process may also live there. The house does not have a hierarchy, and all members share equal responsibility for living sustainably and doing chores.
Member requirement: Members must do four hours worth of chores per week, including shopping, cooking and accounting. Chores are assigned at the beginning of the quarter and change every 10 weeks, but there is no definitive formal structure.
Insider opinion: Medill junior Rebecca Oken, who lives and works at the co-op, says MOSAIC has a feeling of "simplicity and sustainability" that helps build an open, interesting atmosphere. "I love living there, living intentionally and consciously, where everyone puts in the same effort," Oken says. "It makes me feel very purposeful."
Dill Pickle Food Co-Op
3039 W. Fullerton Ave., Chicago
dillpickle.coop
What it's all about: Unlike Chicago Food Co-Op, Dill Pickle is similar to a grocery store—you don't have to be a member to shop there. Its focus is on food that is organic, local and natural. The company supports a wide variety of local producers and caters to a group of about 1,300 household members.
Member requirement: In order to become a member of Dill Pickle, individuals must invest $250 over five years. Although this is a large investment, members gain exclusive company rights and privileges, including specific discounts and volunteer opportunities inside the store.
Insider opinion: "It's a more palatable, easier model than Chicago Food Co-Op because it is open and stocked all the time," says Monahan, who is involved with both co-ops.
Full disclosure: Oken is a past North by Northwestern contributor.