Chance the Rapper took the stage at Dillo Day, and now three more Chicago-based hip hop artists are coming to Evanston to perform for students.
Alex Wiley and XVRHLDY, both based in Chicago, will perform at Closed Sessions Live presented by 27 Live this Friday. Carl of Hurt Everybody will also be performing. Northwestern students can buy tickets for $5 with a student ID.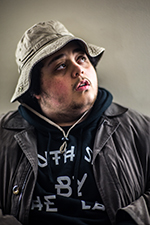 Photo by Closed Sessions
Wiley, who comes from Hyde Park, will headline the show. He released a new album Village Party this June, and his new song "Sexual Dolphin" was featured on Entertainment Weekly.
"It's a cool eclectic mix of rap," Wiley said. "I was pretty excited about it. It was the most plays I've ever had."
In addition to rap and hip hop, Wiley also draws influence from rock music.
Wiley looks forward to coming back to perform for Northwestern students and hopes they will enjoy the show he puts on. Wiley has been to Northwestern before – when he was 12 years old, he participated in a law program for children on the Evanston campus.
Xavier Holliday, or XVRHLDY, hails from the west side of Chicago. In February, he released his debut EP Need To Know, and he's working on the upcoming Need To Know II.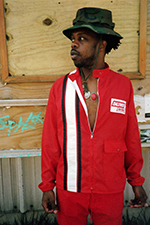 "I want people to know that sometimes I have a weird way of expressing myself," he said. "But you can appreciate how creative it is. The delivery might not be familiar to you, and the end result is something you can appreciate."
XVRHLDY used to write poems in grade school, and eventually he started performing hip hop. He describes his music as innovative and "ratchet."
"My new music is definitely going to feel more theatrical in the sense that with the new project, I've been thinking about how they want to feel as a whole," he said. "There's going to be more texture than older songs."
XVRHLDY hopes for a high energy audience and performance at this Friday's concert.
"I just want it to be crazy," he said. "I'm not apprehensive. I know people will come, but I want people to come and go crazy. I want there to be high energy."
Check out Alex Wiley's music here, and XVRHLDY's music here.