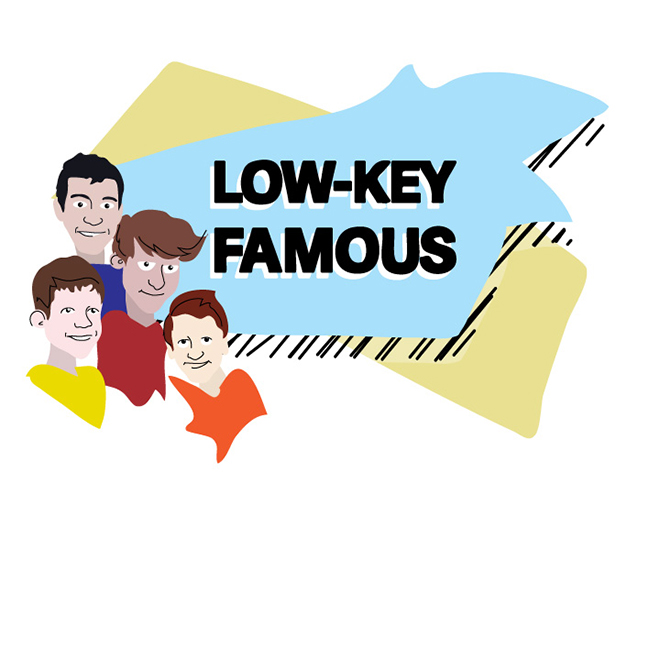 Northwestern is a factory for stars – all it takes is a look at the late-night lineup or list of Emmy winners to know this school produces high-quality entertainers. But the undergraduate body at NU includes not only the future of the performing arts but also some of the finest, young up-and-comers.
Labeling young actors as child stars can be something of a misnomer, implying pushy agents and stage parents; going pro at an early age can simply be the product of a genuine love for performing and a desire to make the most out of a great opportunity. Communication freshman Maxwell Beer started acting at age four, and by 14 he starred in a movie alongside Academy Award winner Mira Sorvino. But before he hit it big, Beer saw auditions as a fun chance to be rewarded for doing what he loved.
"I just loved going into auditions and being seen for the same roles that my role models were also auditioning for," he says.
Medill freshman Ryder Chasin got his break as an extra on the set of the movie Definitely, Maybe, which later led to a speaking role when the director recognized his talent. "I had a dressing room with the name of my part on the door at 10 years old," Chasin says.
For successes like Beer and Chasin, the audition process might seem simple, but breaking into professional acting is anything but easy. Auditions can often go on for months. Many commute from towns outside New York and Los Angeles, and the long haul can take a toll on regular family life.
Actors who are from big cities, like Communication sophomore and New York native Jacob Kogan, find acclimating to the industry more manageable. Kogan is best known for his role as Young Spock in Star Trek.
Kogan often felt pressured to perform at the level of an adult around so many experienced actors and crew members.
"I was always the only kid on set," he recalls. "It was just interesting to just see all these film sets where everyone's an adult and working really hard as a child who's just hanging out."
Communication freshman Christopher Flaim's passion for theater started as a way to get out of doing chores but led to a role on Broadway where he played Michael Banks in Mary Poppins.
"My sister was going to audition for Into the Woods, and I said I'd try too, cause I wanted to get out of raking leaves," Flaim says. "The audience thought it was hilarious, and hearing that laugh was the first time I was like, 'Woah.'"
The audition process was long and arduous, spanning the course of more than six months, and it gave Flaim a taste of just how competitive professional stage acting can be.
"My mom thought she was going to teach me a lesson of like, 'This is why you don't want to be an actor,'" Flaim says.
But his mother's advice had the opposite effect. Flaim's hard work paid off, though it created some difficult decisions for his family. When offered a job with the Disney Theatrical Group's touring company, Flaim's mother came with him, leaving his siblings and father at home. Flaim said his mother was "nervous and wasn't initially thrilled," but happy for him in the long run.
After a year-long stint on Broadway, Flaim returned to a quiet life in his hometown in upstate New York, where he gave up acting until college.
Chasin is currently a journalism student, but he still is a member of Thunk A Capella, Griffin's Tale and the Titanic Players.
"It was just at the wrong period of time," he says. "It was not what junior high Ryder needed to get through middle school gym class."
The advent of Facebook stalking has brought those moments back to the surface. Chasin, who had to read from a sex-ed book in his role, still gets flak to this day when his friends find out that "I had to read about a penis."