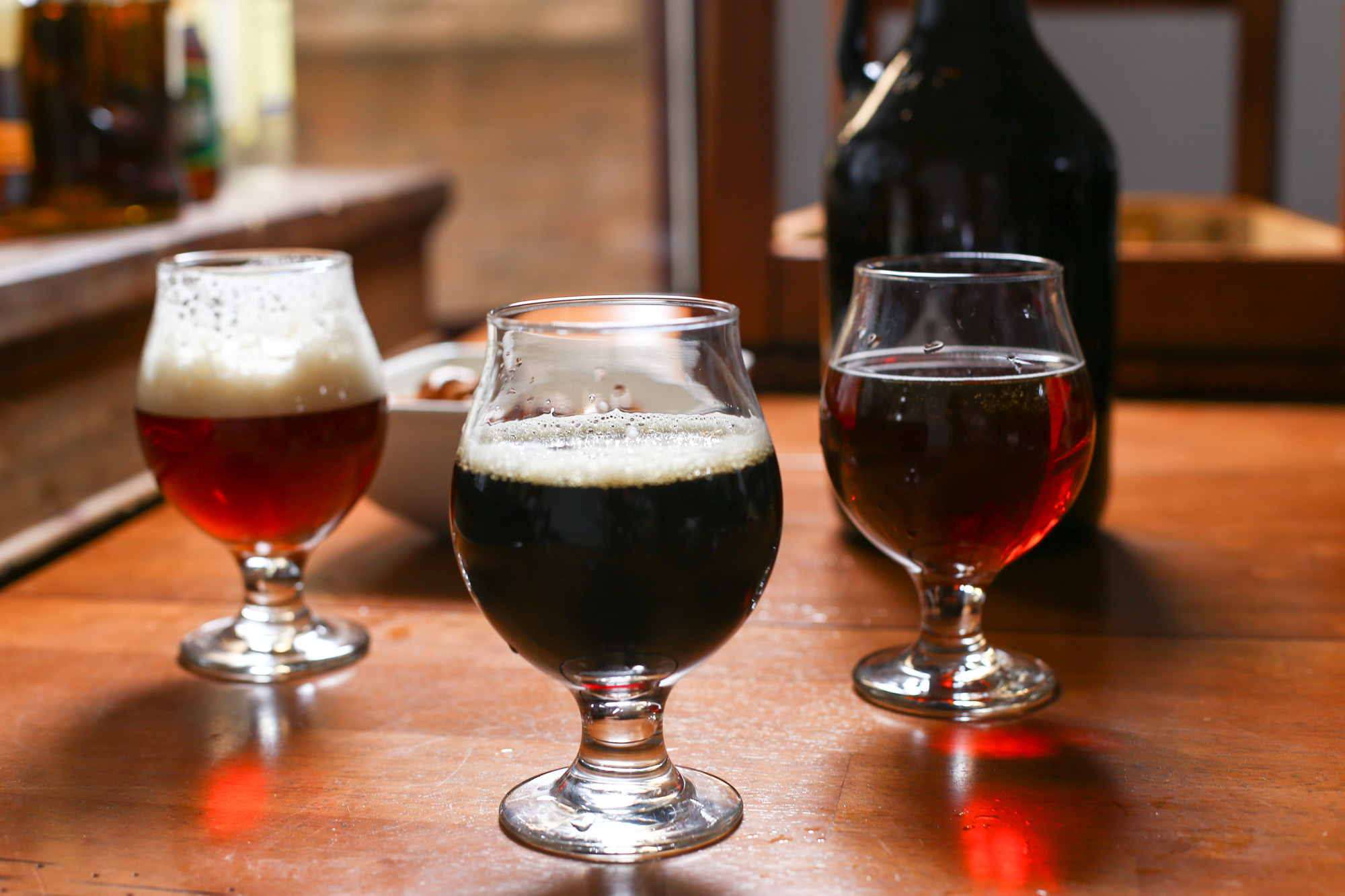 When you grab a six-pack, odds are you aren't thinking about how you can use beer on your fish or for your face. But it can be more than just a drink. Beer has the taste, protein and vitamins that make it great for not just pong, but for cooking and body treatments too.
Brew your 'do
HERE'S A NEW TAKE ON SHAMPOO AND CONDITIONER: Bröö hair care, sold at Whole Foods. Co-founder Brad Pearsall started the brand after his mother suggested beer as a natural conditioner, which she used in college. After 53 rejected formulas, Pearsall and his wife came up with a salon-quality, all-natural shampoo and conditioner where the primary ingredient is beer. They later expanded to an entire line of hair and body products with beer as the number one ingredient.
"The barley, grain and hops [flowers] in beer provide B vitamins, minerals and proteins that make your hair stronger, healthier and shinier," Pearsall says.
After trying the product myself, I could see what he was talking about. My hair felt softer and smoother than usual. Surprisingly, when I opened my bottle of Hydrating Porter Shampoo and Conditioner, it didn't smell like beer at all.
Bröö doesn't use many of the chemicals or dyes typically found in conventional hair care products, leaving the shampoo and conditioner with its natural color, an unappealing mud-brown. While using beer shampoo can sound off-putting, my concerns were quickly dispelled when I realized how much healthier my hair seemed without any of the harmful additives.
Deep-fried beer
AT BAR LOUIE ON SHERMAN AVENUE, BEER CAN BE found in a glass or on a plate. The restaurant uses beer in the batter of its fried foods like fish and tempura shrimp, as well as for braising mussels. Ike Robertson, the general manager, says these dishes are solid sellers year-round.
"The Blue Moon beer we use adds a nice spice to the batter that makes the dish taste lighter," Robertson says.
With a plate of "Drunken Fish & Chips" in front of me, I knew I couldn't go wrong. I could taste the spice Robertson was talking about. The batter has a kick that's distinguishable but not strong.
When beer is used in cooking the alcohol evaporates, leaving the natural flavors of the oats and barley to come through rather than the intoxicant. In the dish, the tastes of the butter, fish and beer spice blend well together, adding a pleasant twist to a classic bar food and giving a new incentive to visit any bar—not that I needed one.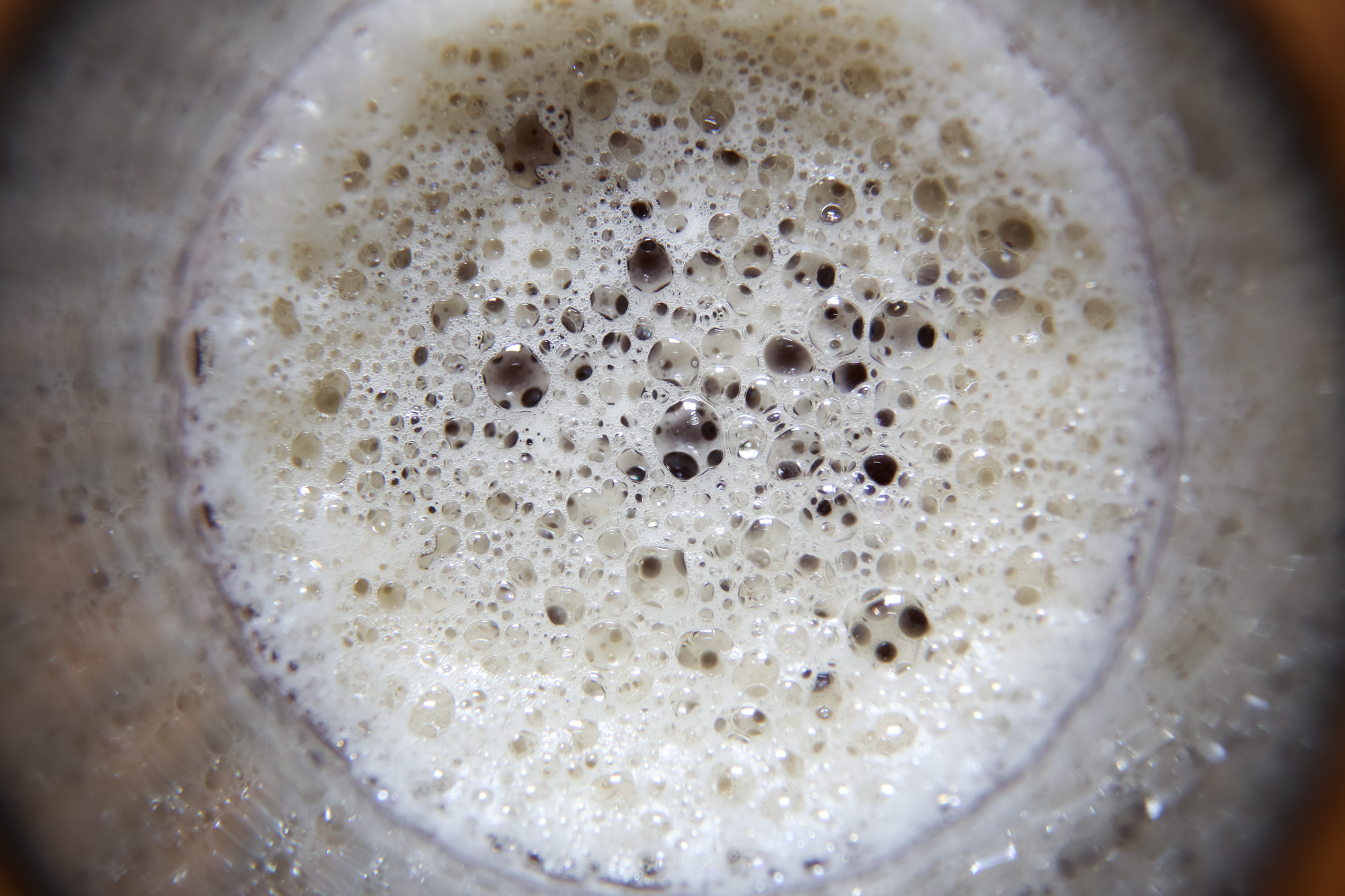 Soak your skin
THE FOUR SEASON RESORT SPA IN VAIL, COLO. OFFERS body wraps, scrubs, a foot soak and massages that use beer in oils and lotions to help moisturize and exfoliate skin.
A year ago, Kevin Hitt, lead therapist and spa supervisor, created the "Brew and Renew" treatment after learning about the drink's beneficial qualities.
"Beer has a lot of B vitamins and folic acids that are great for balancing the pH in skin," Hitt says.
Instead of leaving smelling like the basement of a frat party, each different treatment pairs beer with another ingredient like honey, pine or citrus to add sweetness.
"Many of our customers are worried that they will end up smelling like beer, but the treatments leave their skin feeling really soft, buttery and plump," Hitt says. "It's not a fluke to pour beer on someone. It has benefits to the body."
DIY: Beer facial
On a Friday night whim, I made myself a facial with beer. I mixed egg whites with lemon juice and Keystone Light and brushed it on my face. Honestly, the process was pretty disgusting. I got beer and egg whites in my eyes and mouth, and it dripped down my shirt. After a few minutes, it dried as a thin film and made my face feel stiff.
But after I washed it off with warm water, my face felt incredibly refreshed. Instead of feeling sticky and smelling like beer as I had expected, my skin felt rejuvenated. Someone should have a spa-themed frat party: Everyone can throw beer on one another to have great skin. It would be the most hygienic decision you've ever made at a frat party. Win-win.
Tip: Use hand-crafted beers for body treatments because they include a higher quality of ingredients, making it even better for your skin.
Baking with beer
AT HEWN BAKERY ON DEMPSTER STREET, BREAD AND butter is replaced with bread and beer. Through a partnership with the Evanston craft brewery Tem- perance Beer Co., Hewn collects the rye grains used in the brewing process and adds them to their bread. Head baker and co-owner Ellen King says their "Spent Grain" bread is popular among customers.
"The rye berries add fiber and provides more of a texture than an added flavor," King says. "It makes the bread softer and more doughy."
DIY: Beer bread
In an attempt at domesticity, I baked my own beer bread. Using one bottle of Stella Artois and the following ingredients, I made one loaf. After 45 minutes in the oven, the bread came out toasted on the top and smelling enticingly like beer. My friends devoured it, saying it tasted like the lovechild of a soft pretzel and cornbread. It was moist and dense, and would be perfect with butter as an appetizer or as a heavier snack while drinking.
Recipe for beer bread:
Ingredients:
3 cups flour
3 3/4 teaspoons of baking powder
3/4 teaspoon of salt
1/2 cup sugar
12 ounces beer
2 tablespoons melted butter
Directions:
Preheat the oven to 375 degrees Fahrenheit. Butter a loaf pan and set aside. In a large bowl, combine the flour, sugar and beer, and mix well. The mixture should be sticky. Pour into the loaf pan and bake for 45 minutes. At the last three minutes of baking, remove from oven, brush the top of the loaf with butter and return to oven.