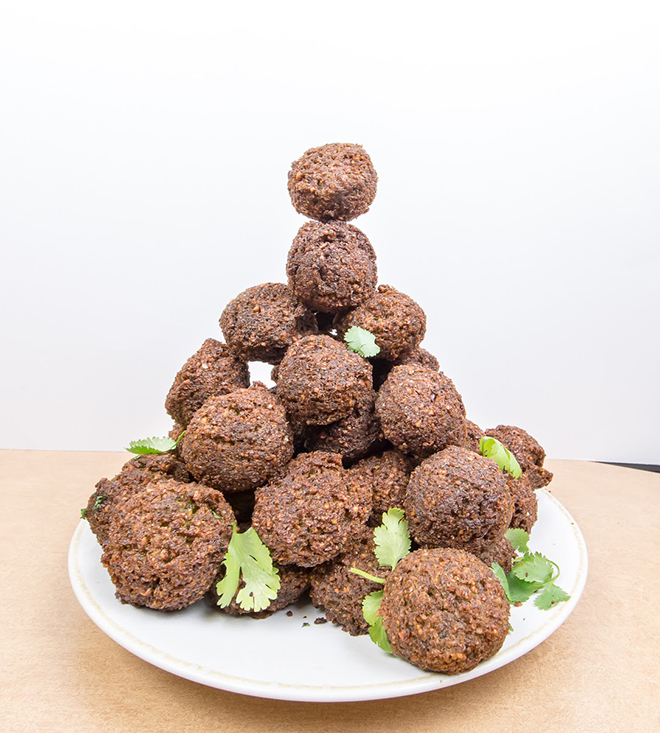 NAF NAF GRILL:
Naf Naf Grill, opened in Evanston in November 2013, features supreme speed and convenience. The falafel itself is solid with a satisfying crunch, as is the freshly baked pita bread, but the sauces and vegetables leave something to be desired.
Quantity: 9/10
Taste: 7/10
Convenience/Speed: 9/10
Atmosphere: 6/10
OLIVE MEDITERRANEAN GRILL:
Olive Mediterranean Grill, opened in January 2014, is the franchise's third location in the Chicago area. The atmosphere is definitely more relaxed and casual than Naf Naf's and the falafel tastes fresher and more organic in comparison. OMG's falafel has a spicy flair without being too hot to detract from the taste.
Quantity: 8/10
Taste: 10/10
Convenience/Speed: 8/10
Atmosphere: 8/10
THE OLIVE MOUNTAIN:
The Olive Mountain has been in town the longest and is also the only non-chain falafel joint – something evident in the restaurant's atmosphere. The falafel has a fresh, leafy green color and a satisfyingly crisp bite, but is noticeably drier than the other two options, which makes getting through an entire portion a little tough. The falafel is a little on the blander side and could benefit from additional seasoning.
Quantity: 8/10
Taste: 7/10
Convenience/Speed: 7/10
Atmosphere: 7/10