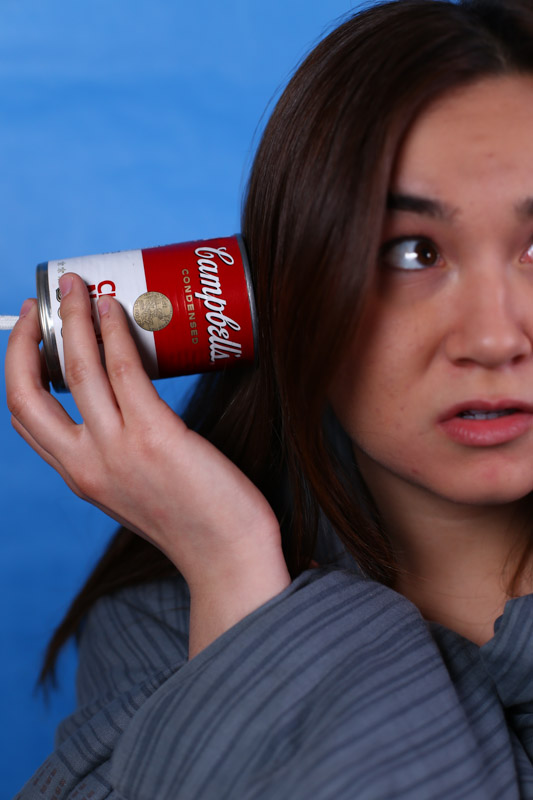 There's something about salty, carb-laden soup that can salvage a crummy day. The Campbell's Instant variety just cannot replace the homemade, medicinal quality of soup that under-the-weather students crave.
Matzo Ball Soup to the Rescue is a solution to this piteous problem. A free and under-wraps service, the "soup hotline" delivers kosher matzo ball soup to sick Northwestern students.
This soup for the soul is free and provided to students by Hillel, Northwestern's on-campus Jewish community center.
Becky Panter, former development associate at Hillel, says parents can call and request soup for their children. No immediate donation is required, but parents will often make a small contribution to show their appreciation for the delivery.
But what is matzo ball soup, exactly? Matzo balls have a dumpling consistency and are made from a mixture of matzo meal, eggs, water and a fat, ordinarily oil, margarine or chicken fat. The soup is made in Hillel kitchens with parve ingredients—free from traces of dairy or meat—according to the Hillel website. The Chicago Rabbinical Council certifies the soup kosher.
The Director of First Impressions, a student who works at the front desk of Hillel, makes and delivers the soup during his or her shift.
Jewish culture is largely embedded with a tradition of sumptuous meals. Weekly Shabbat dinners and Passover Seder meals mix ceremony and recipe. By providing traditional food like matzo ball soup, Hillel keeps students rooted in their faith on a campus that is, in many cases, a plane ride away from home.
"Soup hotline numbers aren't tremendously high," Panter says. "It's not essentially a 'secret soup,' but we have a million-and-one things going on at Hillel. It's hard to take time and give it great attention."
The "million-and-one" programs at Hillel have helped maintain a Jewish foundation for students and have additionally created a culture of perse food on campus. "Latkepalooza" is celebrated in the winter to honor Hanukkah, an event replete with fried potato pancakes. Mega Shabbat, hosted in Allison Dining Hall, serves 400 students a traditional Shabbat dinner in the winter. During Passover Hillel is the only totally kosher dining hall on campus, Panter says, and students can swipe their Wildcards for lunch and dinner.
"Food is a very central piece at Hillel," Panter says. "It's a key part of the advertising we do."
SESP freshman Caroline Gold remembers hearing about the soup hotline during the Fall Activities Fair in Norris. She ordered from the convenient service when she was sick in the winter.
"I had a good experience when I ordered it for myself," Gold says. "The soup tasted great."
For Gold's mother, Beth, the soup delivery was a meaningful gesture she could not otherwise offer from Dallas.
"When I learned of the Hillel soup delivery service, I was truly touched and impressed," Beth Gold says. "As a parent, it is a horrible feeling to get 'that' phone call—the 'Mom, I don't feel well' phone call when you live thousands of miles away and can't jump in the car to the rescue. Hillel's soup delivery brings the comfort of home to the dorm room and makes moms like me feel just a little bit better about being so far away."
Communication freshman Lizzy Michan also ordered soup when she was sick.
"The soup made me feel much better, and the people at Hillel were really nice in providing me soup that wasn't from the dining hall," she says.
Ultimately, the soup hotline is a program to help students remain upbeat and engaged in campus life, no matter the season.
"We're looking for a way to support students, especially when they are sick or the holidays come around," Panter says.
Parents can test out the complimentary matzo ball soup delivery by placing a request through Hillel's website or by dialing 847-467-4455.