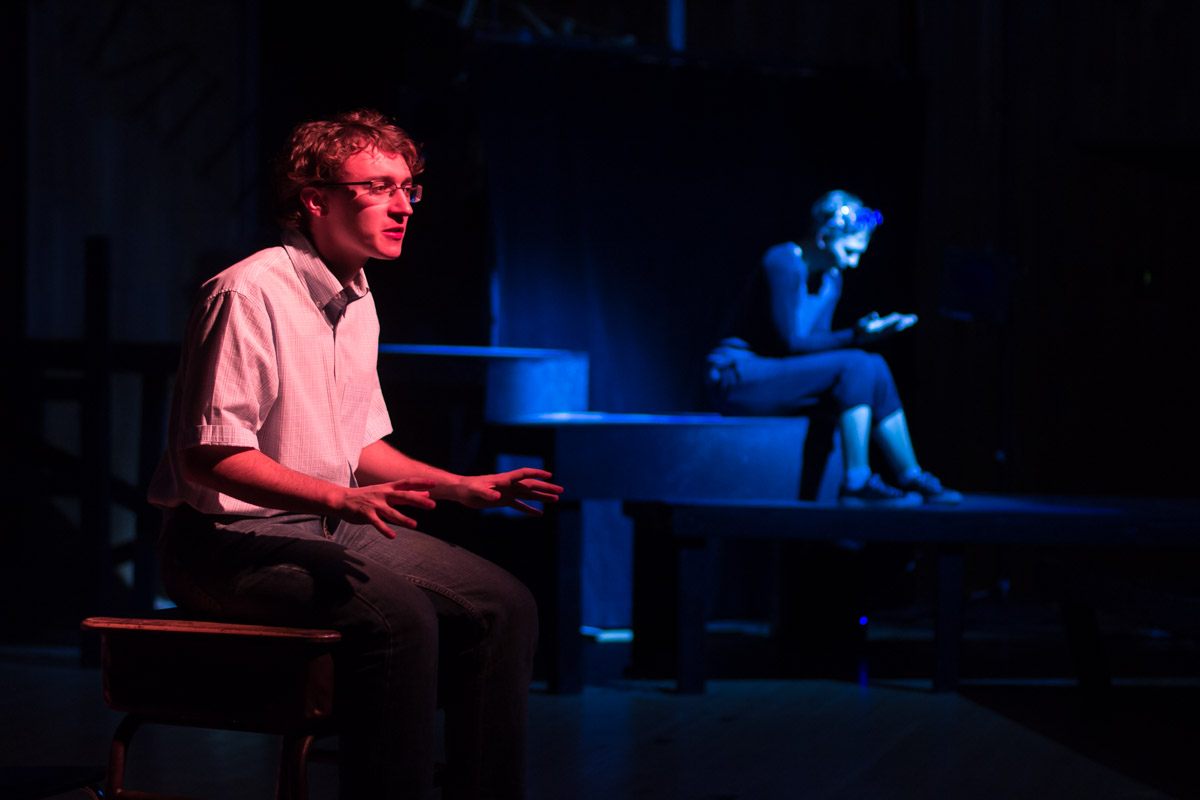 We recommend reading this story on our Apps website at apps.northbynorthwestern.com.
Shakespeare once said all the world's a stage, and all the men and women merely players. For many Northwestern students, this is certainly the truth. NU's campus has no shortage of theater groups and boards, but Seesaw Theatre and Purple Crayon Players serve a niche audience that is not typically found strolling around campus: children.
Purple Crayon Players
A one-of-a-kind group, Purple Crayon Players creates shows that give children a better understanding of theater, themselves and the world at large. Established in 2005, the group connects actors with local children through shows on campus, touring productions and artistry workshops.
Purple Crayon Players' artistic director and Communication senior Khari Shelton says the group parallels any professional theater company found in the real world.
"Purple Crayon produces professionally written theater pieces and we like to think of ourselves as people at the forefront of what's happening in the larger world of [theater for young audiences]," says Shelton, who's also a Seesaw Theatre member.
Purple Crayon Players is active in theater for young audiences (TYA) year-round, putting on two mainstage shows per year, creating special projects, holding workshops and touring in the spring.
One aspect of the group that keeps it a leader in its field is called PLAYground, a festival of never-before-seen TYA work.
"We bring in plays that playwrights have been working on, and it's an incredible opportunity to see TYA pieces come into being," says Emily Wills, Communication senior and outreach coordinator for Purple Crayon Players.
PLAYground gives Purple Crayon Players the chance to preview new TYA shows, which often go on to become mainstage shows for both professional theater companies and Purple Crayon.
Since the group aims to connect children to deeper life lessons through theater, Purple Crayon occasionally receives pushback from parents and school officials for controversial material. Last season's winter mainstage show, The Transition of Doodle Pequeño, featured a young boy who just moved to the United States and was bullied for wearing a tutu on Halloween.
Wills says teachers thought the show was inappropriate for children, but argues, "[The show] was for young kids for whom gay, straight and bi aren't real yet, but bullying is a reality for them. Adults put connotations on this theater for youth, and the kids don't see it that way."
With shows like Doodle Pequeño, Purple Crayon tries to incorporate performances that will tackle issues that are prevalent in the lives of their young audience members, like following one's dreams even in the face of obstacles or spreading a message of acceptance.
"We usually stick with our gut, knowing that these are important pieces of theater that will change kids' lives," Wills says.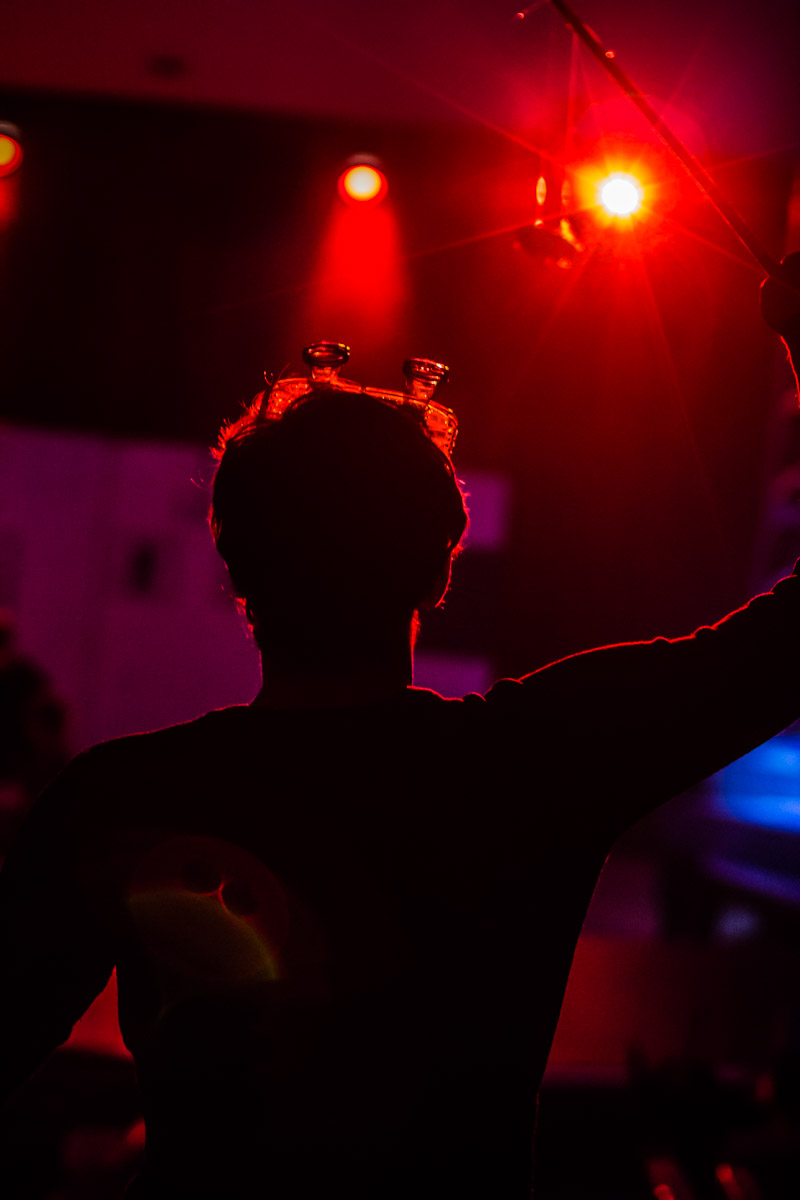 Seesaw Theatre
Seesaw Theatre—formerly known as Theatre Stands with Autism—focuses its performances on an audience of children with autism and other developmental disabilities. Through sensory-based theatrical experiences, Seesaw Theatre aims to connect with these individuals on a deeper level, giving them unconventional performances meant to ignite curiosity in the arts and the world overall.
Each season, Seesaw Theatre creates an interactive, multi-sensory performance for its audience, diverging from what one might consider a typical theater show.
"The shows are always in Shanley [Pavillion], and we transform it into a world so individuals can come and do what they want," says Claire Huntington, SESP senior and Seesaw Theatre's executive director.
The performances veer away from a conventional theater setting, encouraging audience members to walk around, talk, scream, touch props and set pieces, and explore the space throughout the performance.
With this niche audience comes the need for a unique show structure, which Seesaw Theatre achieves by providing different show experiences following a larger theme. This year's show In the Game features different experiences based on board games, video games and computer games, Huntington says.
Though a Seewsaw Theatre performance doesn't necessarily follow the story arc of a typical play, the performance incorporates actors to carry the plot and perform lines and dialogue while Adventure Guides work individually with audience members to lead them from experience to experience. This allows the audience to play and explore in a safe space.
"The audience members may not care much about plot, but we still rehearse, use test audiences and try to give the actors a chance to be interactive," Huntington says.
Seesaw Theatre typically keeps their audiences fairly small to ensure a 1:1 ratio of adventure guide to child. This year's cast will feature between 10 and 13 members, and the group grows every year.
Unlike other campus theater groups, Seesaw Theatre is independent of the university and incorporates cast members with majors both in and outside the arts and theater tracks.
As Seesaw Theatre expands, they hope to do more outreach in Evanston and the Chicagoland area with philanthropic groups and local schools.
Not many student actors and actresses have worked with the type of sensory-based material that Seesaw Theatre performs in the past, but nearly every cast member either has some personal connection to autism made a personal connection with an audience member in their time in Seesaw Theatre.
"These kids teach you so much more about what it means to be human in terms of experiencing art, and I think art is one of the more innately human things that we do," Shelton says. "They are so uninhibited, truthful and honest in a way that other kids aren't."