As young children it was hard to believe that our parents had lives before we were born. College can be a similar time of ego-centrism. We should remember: Our professors did some pretty sweet things before they got to Northwestern.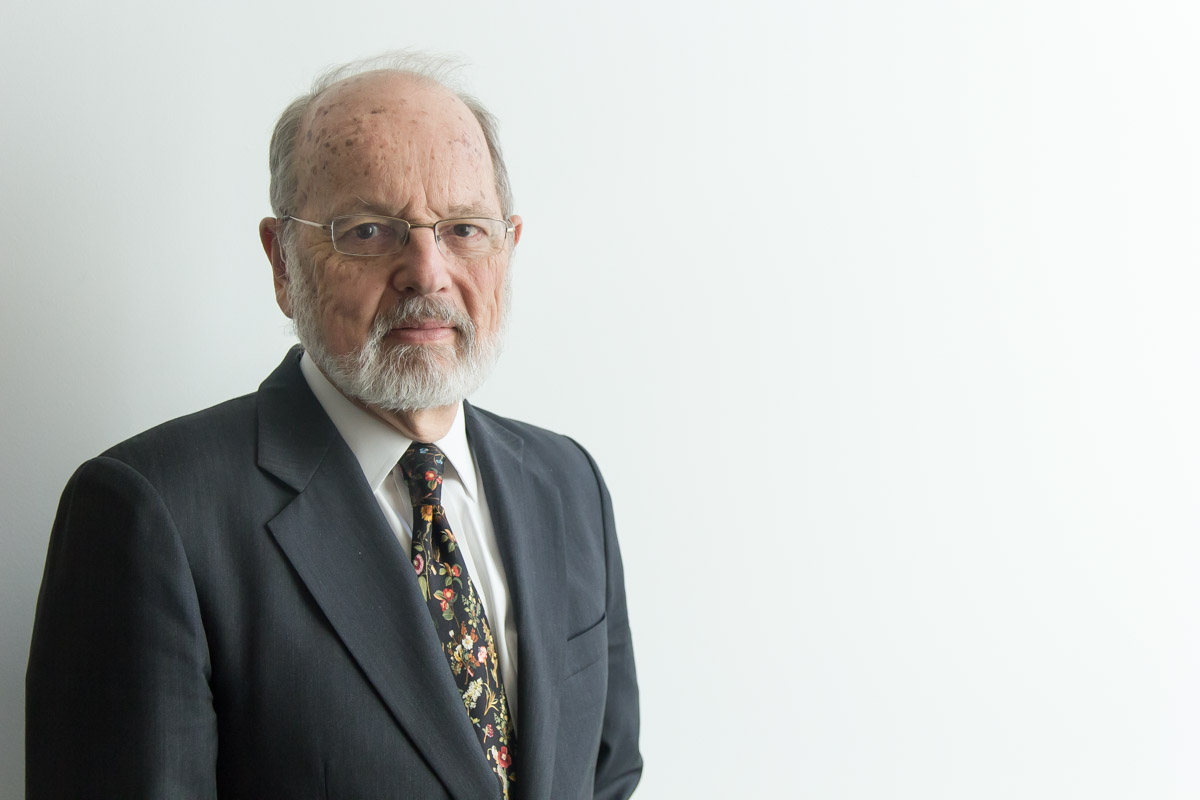 THE NAME: Loren Ghiglione
NICKNAME: "The Small-Town Journalist"
DEPARTMENT: Journalism professor since 2001, dean of Medill from 2001–2006
LIFE BEFORE NU:
By the age of 28, Ghiglione was publishing his own daily newspaper. After a "controversial reign as editor" of the student paper at Haverford College and an internship with the Washington Post, Ghiglione realized he'd be happier publishing his own paper. He owned and edited the Southbridge (Mass.) Evening News and headed its parent company, Worcester County Newspapers, from 1969 to 1995. Ghiglione was also president of the American Society of Newspaper Editors from 1989 to 1990. There he established committees for journalism history and disabilities, and pushed for greater diversity in the field.
FROM THERE TO HERE:
Ghiglione says that in his 50s, "I was deciding what I wanted to do when I grew up," and eventually settled on journalism education. He says it's good for Medill to have a small–town journalist, because "if you're trying to understand America, I think you need to go beyond the cities." While at Northwestern, Ghiglione has certainly reached beyond Evanston. As dean of Medill he helped start the Journalism Residency program in South Africa, and in 2011 and 2012, Ghiglione drove almost 14,000 miles across the United States with a Medill student and a graduate, following the path of Mark Twain as part of a project, "Traveling with Twain in Search of America's Identity."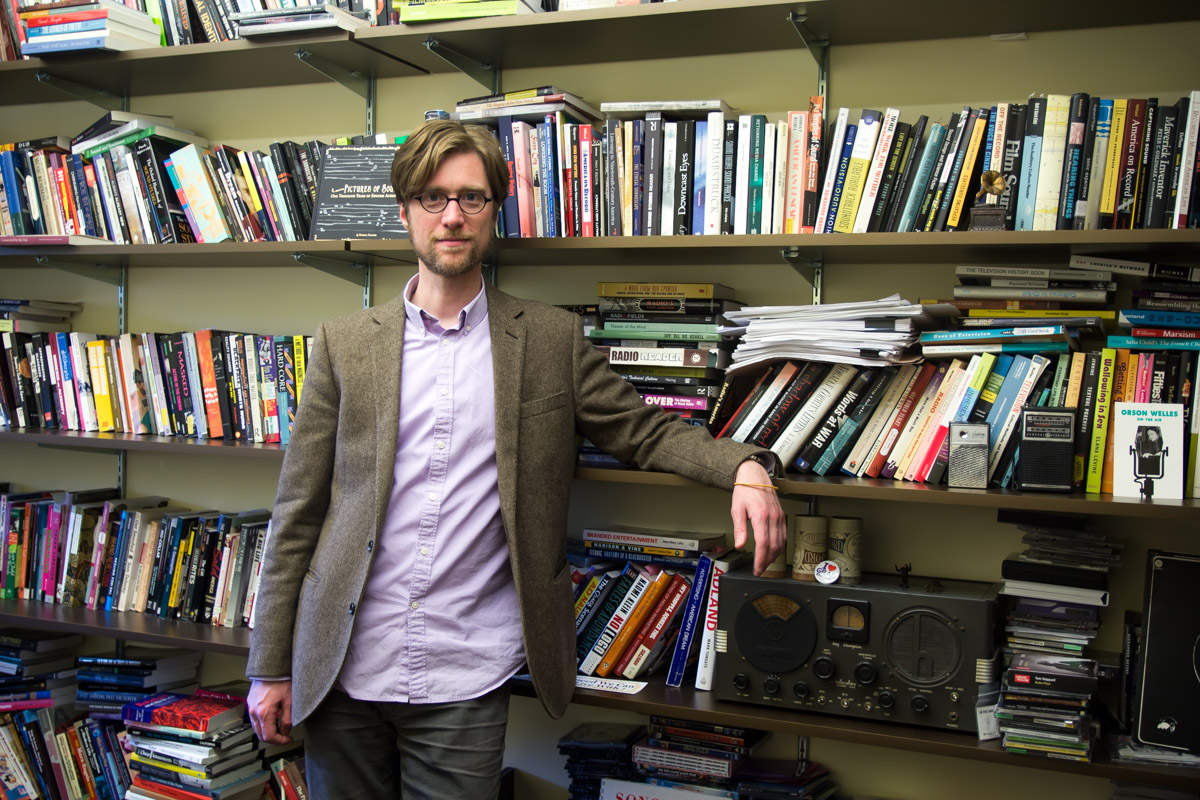 THE NAME: Jacob Smith
NICKNAME: "The Rocker"
DEPARTMENT: RTVF professor since 2010
LIFE BEFORE NU:
There's a double-platinum record on the wall of Smith's office, an emblem of the rocker's experiences in the music world. In the early '90s, Smith was in a band called Antenna, whose "Shine" music video was played on the MTV show 120 Minutes. Freda Love Smith, another RTVF professor, was a drummer in the band. When Antenna broke up, Smith started the band Mysteries of Life in the mid-'90s, which was signed to RCA and played on Late Night with Conan O'Brien. When the record deal started to fall apart, Smith went back to school hoping to "switch gears" and do something that still felt creative and exciting. He continued to write songs and play as a session musician. He played bass on the entirety of The Fray's 2005 record, How To Save A Life—hence the double-platinum souvenir. Smith said the job sounds more glamorous than it was, noting that his gig with The Fray was paid hourly.
FROM THERE TO HERE: Smith and Mysteries of Life began publishing and distributing a zine in the mid-90s. "I liked writing about music and culture. It seemed almost as exciting as touring around and playing the shows," Smith says. Smith says he shifted from writing music to writing about music and culture. He was inspired by a musician and film professor at the University of Florida, among other people, who led him to think, "Why should I have to choose between one or the other?" Smith hasn't yet retired from his musician role: He occasionally plays with The Vulgar Boatmen, a rock band formed by a group of students at the University of Florida in the early 1980s.
THE NAME: Todd Rosenthal
NICKNAME: "Tony-winning Todd"
DEPARTMENT: Theatre professor since 2001
LIFE BEFORE NU: Rosenthal is no stranger to the stage, creating sets for Broadway and at regional theaters around the world. He won the 2008 Tony Award for Best Scenic Design for August: Osage County. Rosenthal says he created the set for August in a very small window of time, without the show even fully written. He says he enjoys designing for smaller, more intimate venues, like when he made the set for An Iliad, a one-man show at the Court Theatre in Chicago.
FROM THERE TO HERE: Rosenthal was drawn to the community of universities and says he loves being in a classroom when someone discovers something for the first time. "There's nothing better than being a professor and seeing the light bulb go off when a student makes a wholly original choice," he says. Rosenthal says his set design experiences inform his teaching, with his failures helping him steer students away from "the pitfalls of this profession." Rosenthal mentors students in his classes and Theatre and Interpretation Center productions. He has hired students for internships with his studio, the XL Scenic Studio in Evanston, and currently has four former NU students working in the studio with him on the Larry David play, Fish in the Dark. Outside of the classroom, Rosenthal continues to design sets for various productions.