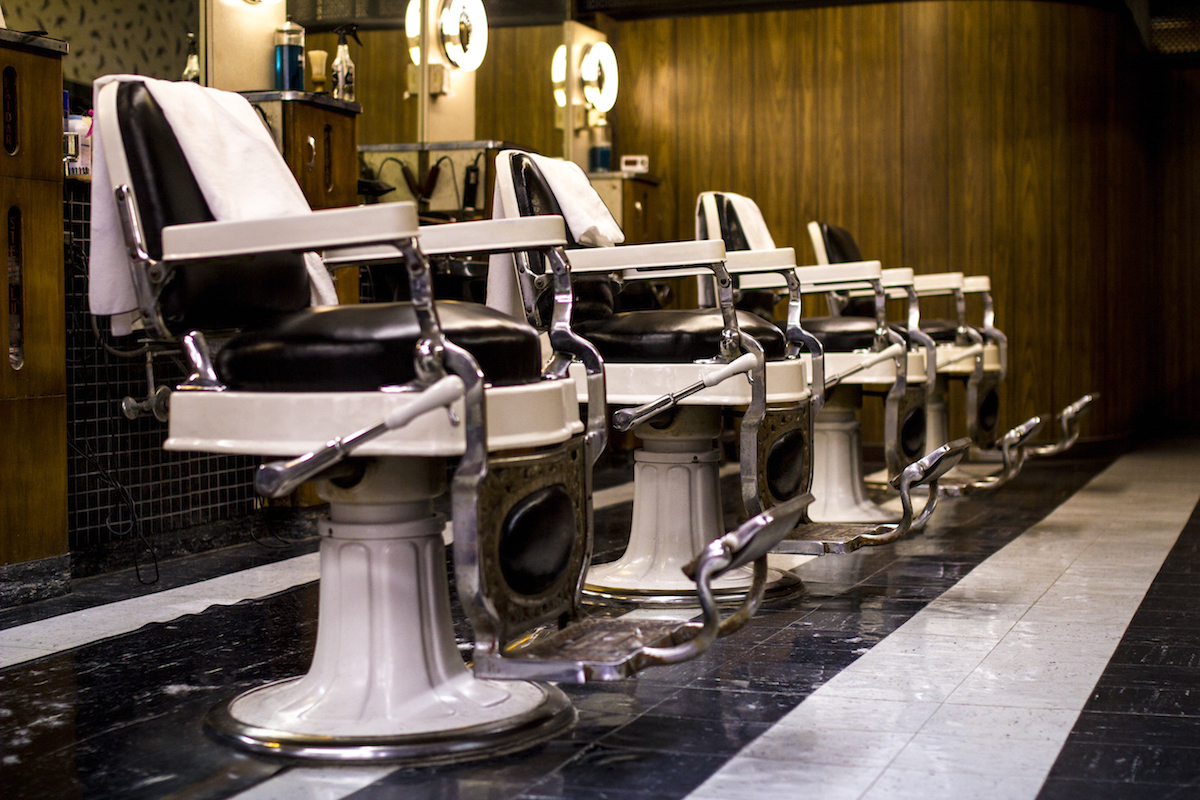 After spending years going to the same barbershop, I realized haircuts aren't just about getting rid of much-too-long hair. What I love about barbershops, even more than the feeling of losing my gnatty baggage, is the familiarity of it all: the same worn-down chair, the same folksy barber, the same close-cropped haircut. When I got to Evanston, I struggled to replicate this experience. Of course, there's no shortage of places for men to get their ears lowered near campus. There are cookie-cutter franchises with the stretch flat-screen TVs, the boutique wax-and-trim salons, and then there are barbershops. Noyes Street Barber Shop and Jay's Barbershop are Evanston's last holdouts of a dying breed: the ol' three-chair, towel-and-talcum-powder, shoot-the-shit men's barbershop.
But on Jan. 15, 1969, things were different. That night was a watershed event for Evanston: Mercifully, the City Council decided that night to spare the night the City Council chambers of the Evanston Civic Center were packed with nearly 40 angry barbers. The city just started cracking down on spinning striped poles, those weathered symbols of an open barbershop. Citing a 10-year-old ordinance banning automated storefront signs, the City Council was about to vote on the fate of the fixtures.
All the familiar characters of the Evanston hair trade were present. There was Joseph Fera of the Fountain Square Barber Shop down on Sherman Avenue, who printed 2,000 "Save Our Barber Poles" bumper stickers. There was Sam Johnson of the Church Street Barber Shop, who would have to wait another decade for the afro trend to pass before his business started to pick up.Then there was the mustachioed Jay Rogisich, who four years earlier had taken over a little space on Maple Avenue and Davis Street and named it after himself the poles, and the time-honored trade symbols kept twirling. But over the next four decades, the tight-knit network of barbershop owners began to wither away. If the City Council voted today to outlaw barber poles, in fact, only two shops would be affected: Noyes Street Barber Shop, still in business 87 years after Fred Bruhn opened it with a $3,000 loan from his uncle; and Jay's Barber Shop, still giving crew cuts after Rogisich's death in 2005.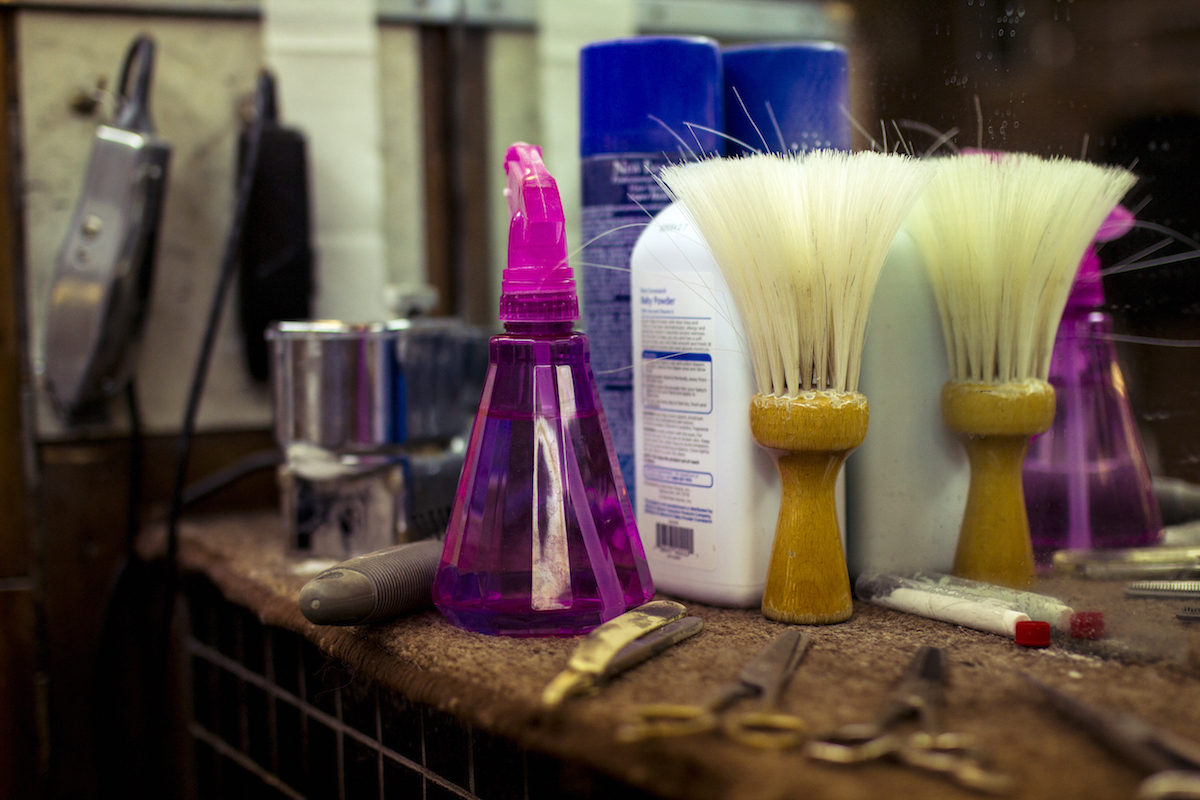 At the turn of the 20th century, few industries saw as much daily bustle as the small-change haircut-and-shave shop. None served more customers than Luther Hatley's on Church and Benson, which took up the craggy brick building now home to the Evanston Athletic Club. The success of Luther Hatley's led to a boom of small barbershops, and even the Great Depression didn't stifle their popularity. Men still craved the personal haircut experience, and in 1933 a well-known barber moved his high-class shop into the Carlson Building.
By the time Pole-gate shook up the city in 1969, the barbershop industry had hit its peak, with no fewer than a dozen shops reachable by a short walk from University grounds. But in 1972, the industry took a turn with the opening of Bayard's Hairstyling Studio and Toupee Center for Men, the city's first business to secure both a barber's license and a beautician's license. Suddenly there was a place where you could get a buzz or a "tint job;" the unisex salon was born.
What followed was a massive decline in the local barbershop trade: Between 1972 and 1990 the number of barbershops in the United States fell by 42 percent, and the number of licensed barbers nearly halved. In 1984, SuperCuts moved into town, driving adjacent barbershops out of business, and the rest is history.
Fast-forward 27 years, when I was two weeks into school and ready for my first Evanston haircut. I tried the obvious places, but when I found the barbershop familiarity I craved when I found Jay's. I'm not sure how I wandered into Jay's, but I felt comfortable as soon as I smelled the barbicide and musty instruments. It smelled like something personal. There I got to know John, a barber of 20 years who moved to Chicago from Syria in 2000.
He became my guy, someone to catch up with and practice a little Arabic. Every time I walk into the little shop he greets me with a genial "How are ya, habibi?," and goes to work on my usual cut. I sigh under the familiar hum of the clippers, excited to be rid of my poofy hair and thankful that there are still a few poles spinning in Evanston.