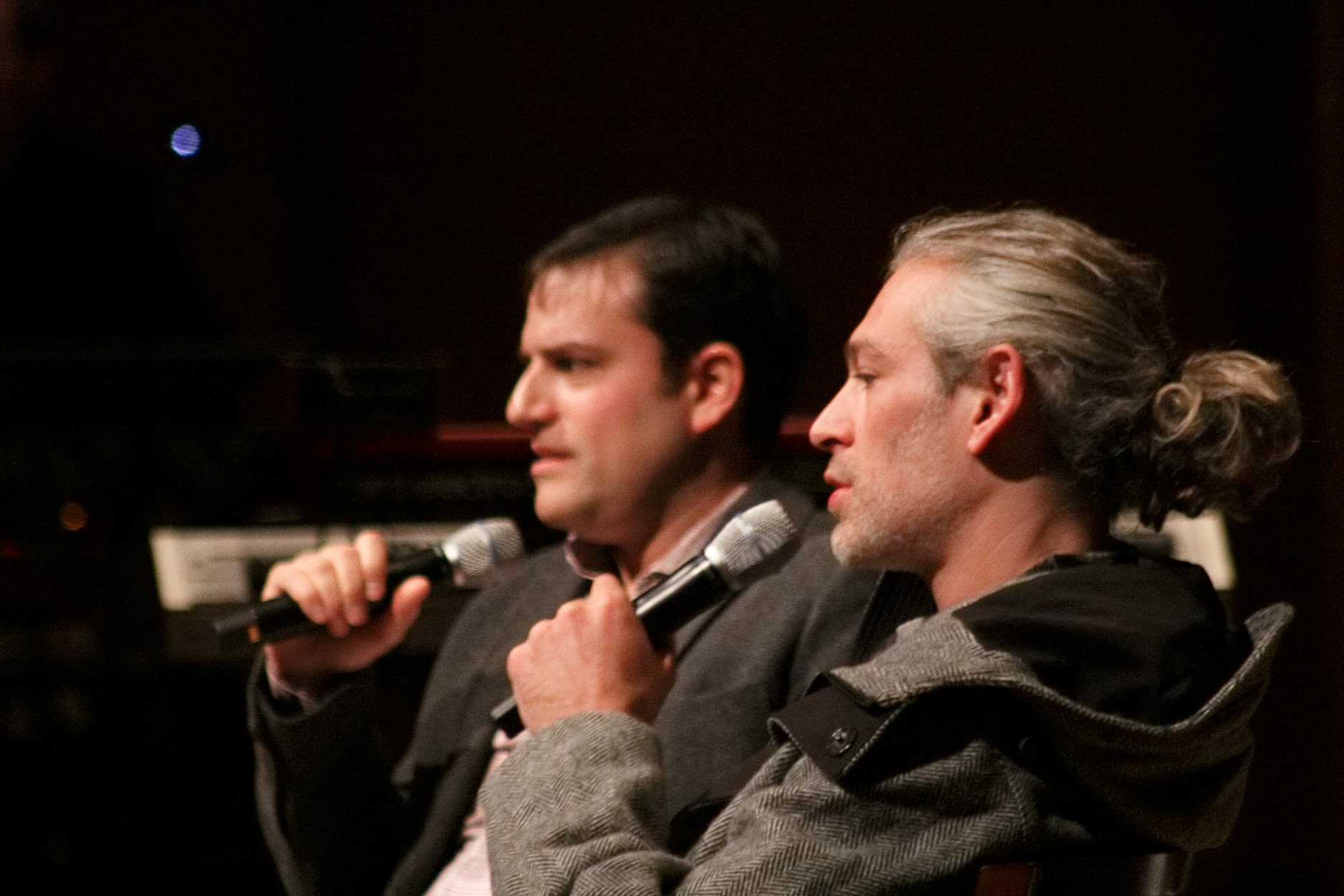 The lights dimmed to reveal swirling spiral projections on the walls of Pick-Staiger as Matisyahu, perched on a stool onstage, spit beats. His legs slowly swung back and forth, giving him the illusion of walking through the air.
The Grammy-nominated Jewish reggae singer visited Northwestern Thursday evening, March 31 as part of the Renée and Lester Crown Speaker Series. Matisyahu recently went through a public transformation when he shaved his beard and announced that he was leaving Hasidic Judaism, the Orthodox branch of Judaism of which he had been a part.
"My life is not set yet… surrender…" sang Matisyahu. The looping of lyrics and instrumentals created a hypnotic effect that intensified throughout the song. The lyrics reflect his proclaimed mindset: His life is ever-changing, as is his relationship to his fans – specifically Jewish fans.
Until last year's release of his latest album Akeda, Matisyahu was largely mum about his decision to leave Hasidism. Thursday's event was an opportunity for the Northwestern community to hear the singer discuss his decision as an artist who was once one of the only Hasidic artists in the mainstream music scene.
Matisyahu came onstage to the applause and cheering of a packed auditorium filled with Northwestern students and Evanston residents, some wearing kippahs and traditional Jewish dress. During the conversation Matisyahu discussed his evolving relationship with Judaism, the Jewish people, his fans and, most importantly, his music.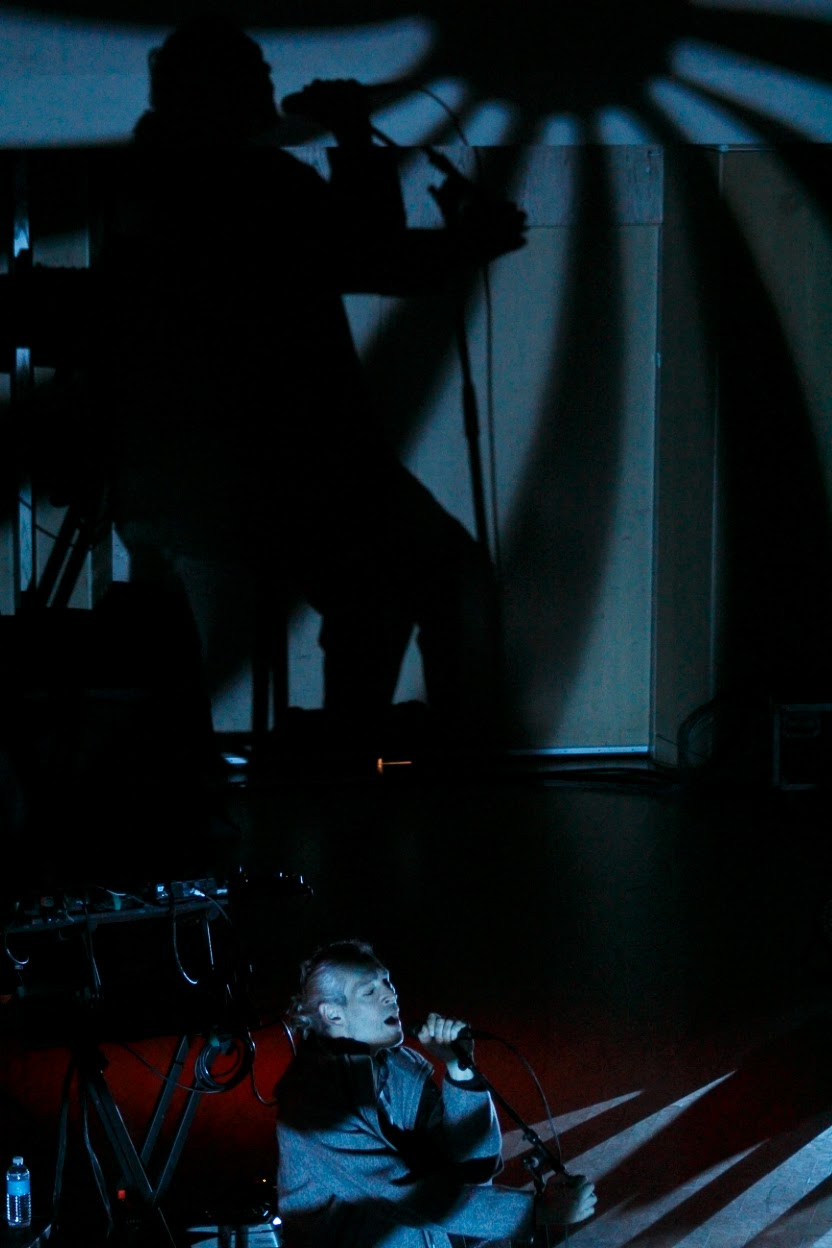 "I would never myself say, I walk in and out of the Hasidic community," said Matisyahu before the performance in conversation with Barry Wimpfheimer, who runs the Crown Family Center for Jewish and Israel Studies. "I've already been through everything and back with the Jews," he said about the direction of his career. "Right now I want to focus on my music."
Many of his answers seemed to shock some audience members, as did the improvisation of his ensuing performance. But he said that's the point; "I want people at the shows that are up for something new," he said. There seems to never be a plan for his shows, reflected by the absence of a set list.
"I felt like Justin Bieber; now they love you again," he said in reference to the Jewish community. After defending Israel last year when the Boycott, Divestment and Sanctions Movement tried to pressure him into making a public statement supporting Palestine, many Jews who had felt abandoned by him when he left Hasidism once again flocked to his side.
According to Wimpfheimer, the performance was originally supposed to be a solo acoustic performance, but because Matisyahu was on tour at the time of the performance, the artist was able to perform with his full band.
The band includes a keyboardist, bass player, guitar player and drummer who uses a multi-layer symbol, winds chimes and two tambourines.
Matisyahu flowed between genres and languages so that when you listen to him sing, there's no conscious awareness of him shifting in and out of reggae, rap, beatboxing, English and Hebrew. One second he's spit-firing lyrics and the next he sounds like a cantor you might hear singing at a synagogue.
The singer performed three songs, including "Surrender"; the other two were unrecognizable due to their improvised state. There was no preset list of songs, and each song was accompanied by its own projections of light patterns, from shifting pink flowers, to blue polka dots, to moving spirals.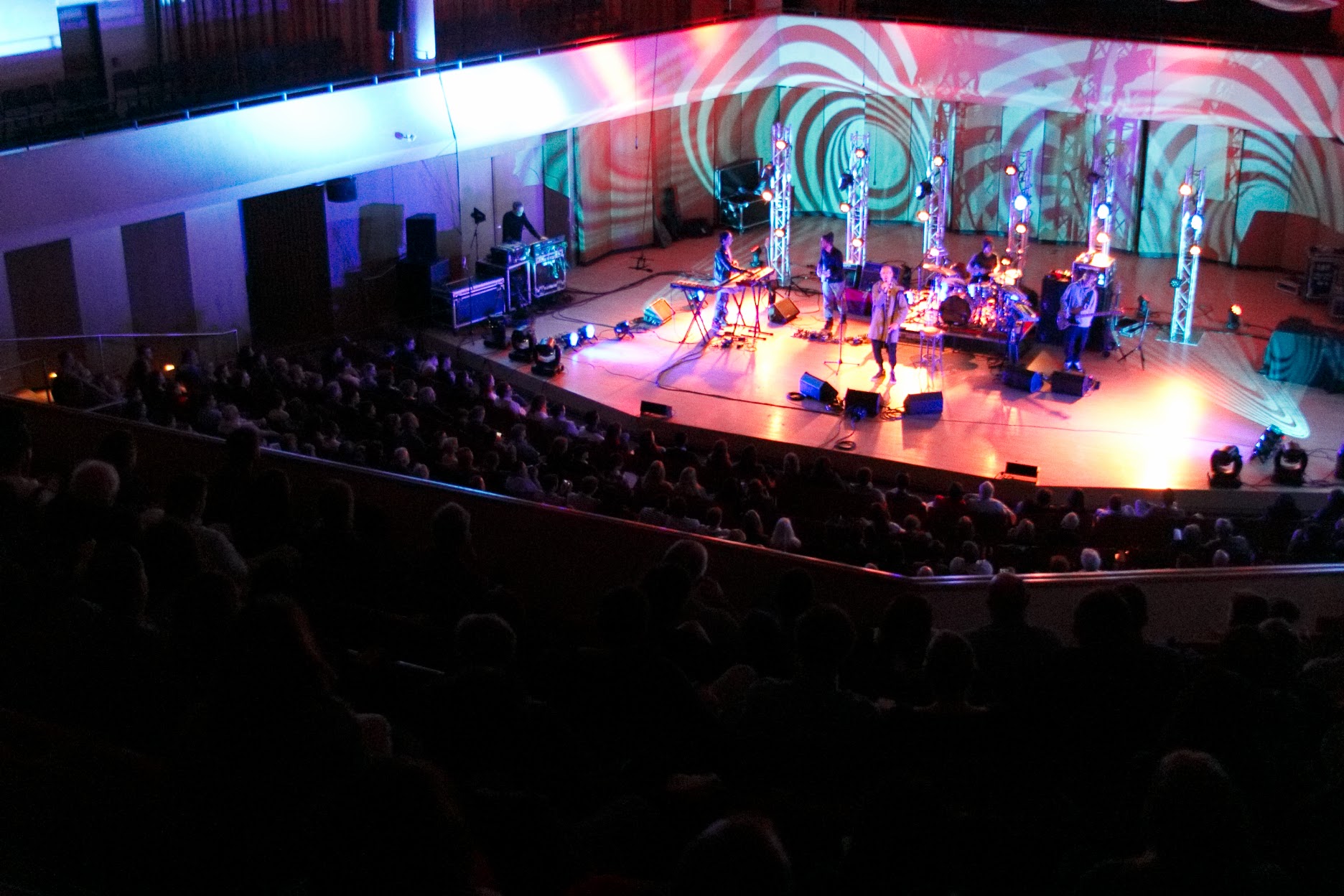 Although he said his relationship with God will always be an intrinsic part of his life, he's taking a different direction in his life, moving away from religion and focusing more on music. Regardless, his music and performance continue to mark him as a spiritual man whose ideas about the world are constantly changing.
"I'm a different type of creature," he said.