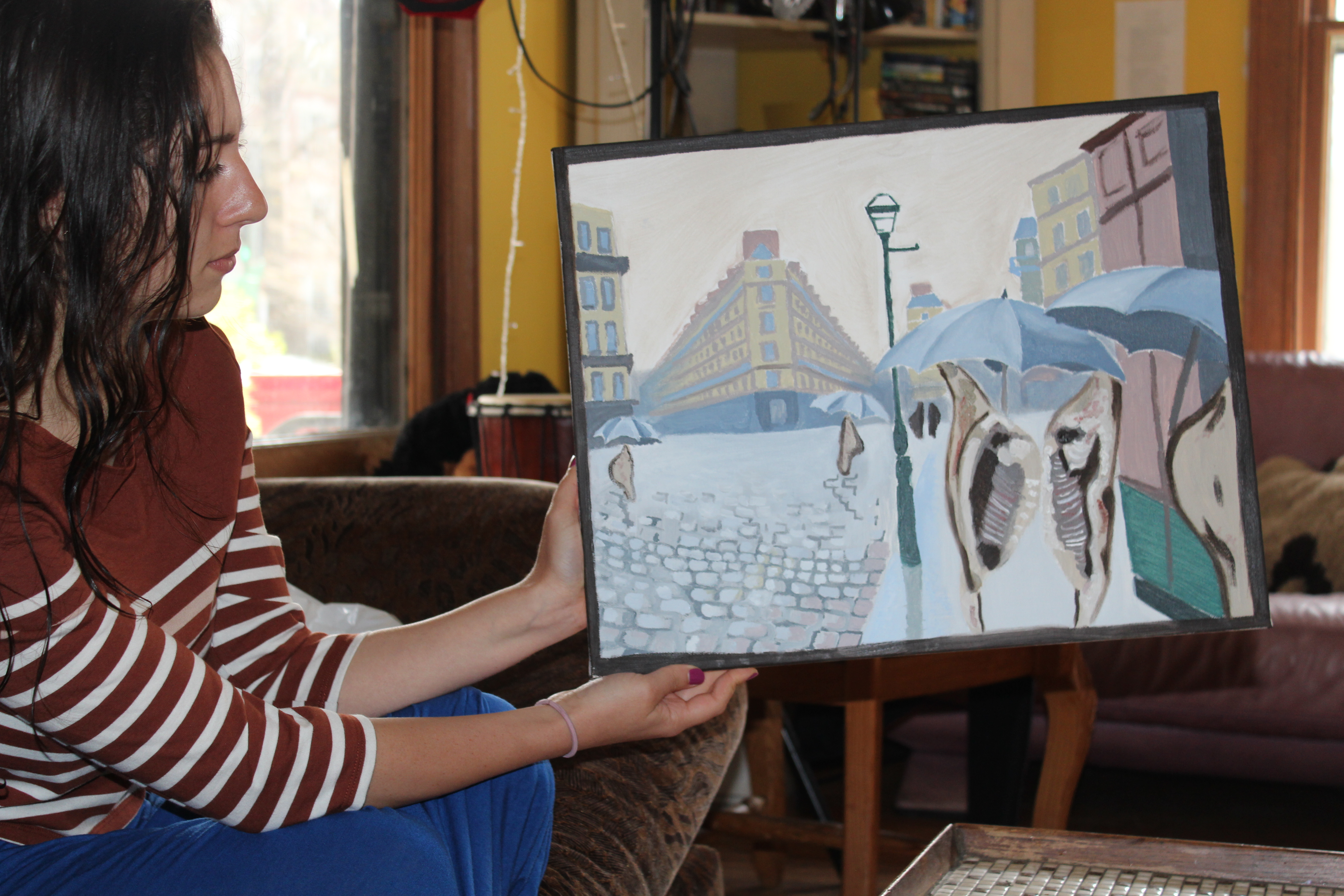 Replace the people in Gustave Caillebotte's French Impressionist painting "Paris Street; Rainy Day" with slabs of meat and the result is both jarring and intriguing.
This scene can be found in Weinberg senior Amina Dreessen's final project for the Introduction to Painting course she took Winter Quarter this year.
The assignment was to choose any two paintings from the Art Institute of Chicago's selection and combine them into one work of art. Students were left with unlimited creative license in producing a final hybrid painting.
Dreessen, a Chicago native who frequented the Art Institute during her high school years, was familiar with the work displayed at the downtown museum. She immediately knew she wanted to incorporate Francis Bacon's 1954 painting called "Figure with Meat" into her assignment.
"The reason why I chose 'Paris Street; Rainy Day' was because it was a classic painting, a beautiful painting and just very gorgeous," Dreessen says. "I wanted that contrast to be there. The really ugly with the beautiful."
She replaced the people in Caillebotte's piece with slabs of animal carcasses from Bacon's piece to emphasize how humans mill about day-to-day activities in mundanity.
"Are we just our bodies? Are we more than our bodies?" Dreessen encourages those viewing her painting to think about such questions, invoking Bacon's post-war Existentialist theories about the fragility of life and fate of humanity in the Atomic Age.
As for what to do with her painting, Dreessen is still unsure about giving the "weird" piece to someone as a gift. She may just display it in the Co-Op house on Foster Street where she lives "because we have many strange pieces of art hanging around."