With spring approaching, a new batch of Northwestern sports will be entering the spotlight as teams embark upon their conference schedules. However, we know Northwestern students are busy, so NBN Sports has compiled our list of must-watch games, maximizing your entertainment and giving you a taste of each team.
Lacrosse vs. Stony Brook, Feb. 27
By Charlie Sidles
The time for revenge is now. On Saturday at noon, No. 1 Stony Brook (3-0) is coming to Evanston to face No. 10 Northwestern (4-1). This is a huge game for the Wildcats as they come off a 9-5 win over No. 13 USC (2-2). Stony Brook also traveled across the country to beat the Trojans this season in an impressive opening game win. All of Stony Brook's first three games have been decisive wins over ranked teams, clearly earning their top position in the polls. Additionally, Stony Brook beat Northwestern twice last season, including a game in the NCAA tournament that ended the Wildcats' season.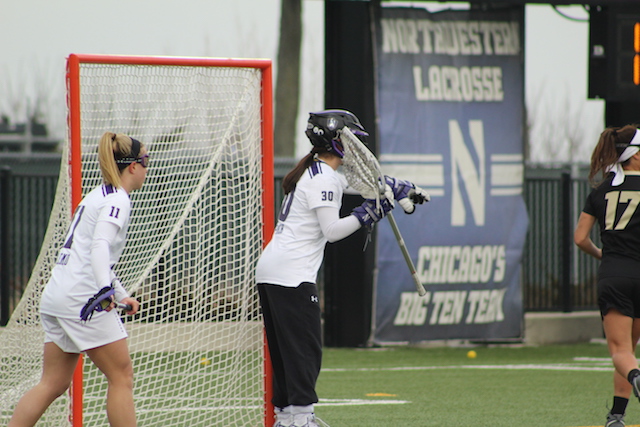 Women's Softball vs. Minnesota, March 23–25
By Jacob Munoz
With seven seniors on the roster this season, including returning senior pitcher Nicole Bond, Northwestern softball is hoping to translate their experienced lineup into victories when Big Ten conference play arrives next month. The Wildcats' first home games of the season will provide a window into seeing if they have what it takes to improve from a 10-13 conference record last season. The team will take on Minnesota, currently ranked 21st in the nation, in a three-game stretch from March 23–25. The Golden Gophers swept the 'Cats in the regular season and later defeated them in the Big Ten tournament, so a successful rematch will certainly give Northwestern a big confidence boost.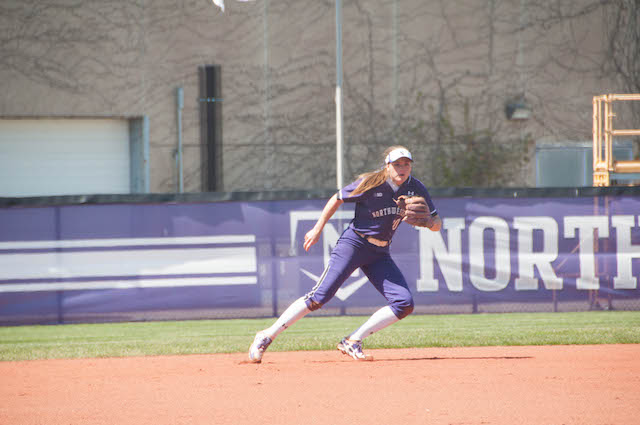 Men's Tennis vs. Ohio State, April 15
By Shreyas Iyer
Although the 'Cats are struggling to beat ranked competition, the Big Ten season may provide a surprise or two. Every team in the conference will be gunning for a win against Ohio State. The third-ranked Buckeyes have posted dominant wins over No.10 Duke, No. 17 Notre Dame, No.18 Florida and No. 20 Texas, and have only fallen to No. 4 UCLA. Ohio State is led by not only the No. 2 singles player in the nation, Mikael Torpegaard, but also boasts the No. 10 doubles pairing as well, featuring Torpegaard and Martin Joyce. The road through the Big Ten definitely runs through Columbus this year, and Northwestern will have their shot at dethroning the reigning Big Ten champs on Sunday, April 15 at 12 p.m.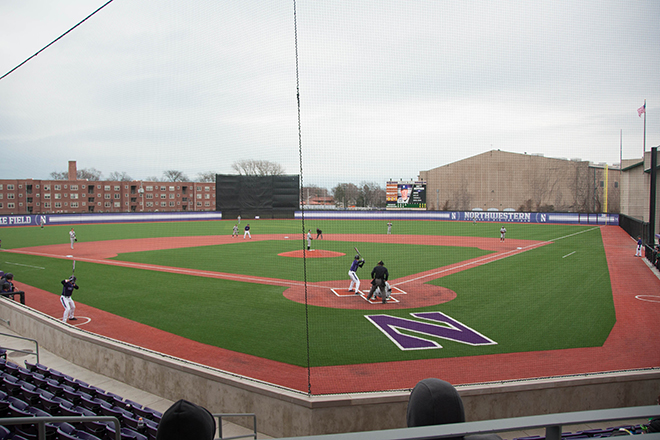 Baseball vs. Iowa, May 11-13
By Jono Zarrilli
Last spring, Northwestern baseball's season ended with a 13-4 loss to Iowa in the Big Ten Championship. To be fair, it is practically a miracle that Northwestern got there in the first place after finishing seventh in the conference during the regular season. But this team doesn't have any longstanding rivalries, so they will certainly be circling this series on their calendars. The Wildcats have high expectations this year, returning studs in shortstop Jack Dunn, catcher Jack Claeys and outfielder Leo Kaplan. Meanwhile, some think that Iowa has the potential to make it to the College World Series despite losing stars Mason McCoy and Ryan Erikson, who were drafted last June. As the last Big Ten series of the season, this matchup will likely feature teams at the top of the conference and could potentially determine the regular season champion.