For many at the annual Sweets & Snacks Expo, candy is the number one priority. Held at Chicago's McCormick Place expo center last week with over 650 exhibitors, thousands of industry insiders roamed through the expansive aisles, on the hunt for the latest and greatest innovations in confectionary technology. Homemade candy inventors rubbed shoulders with executives from the likes of Nabisco and the Hershey Company, all hoping to break out with their latest sugary concoction.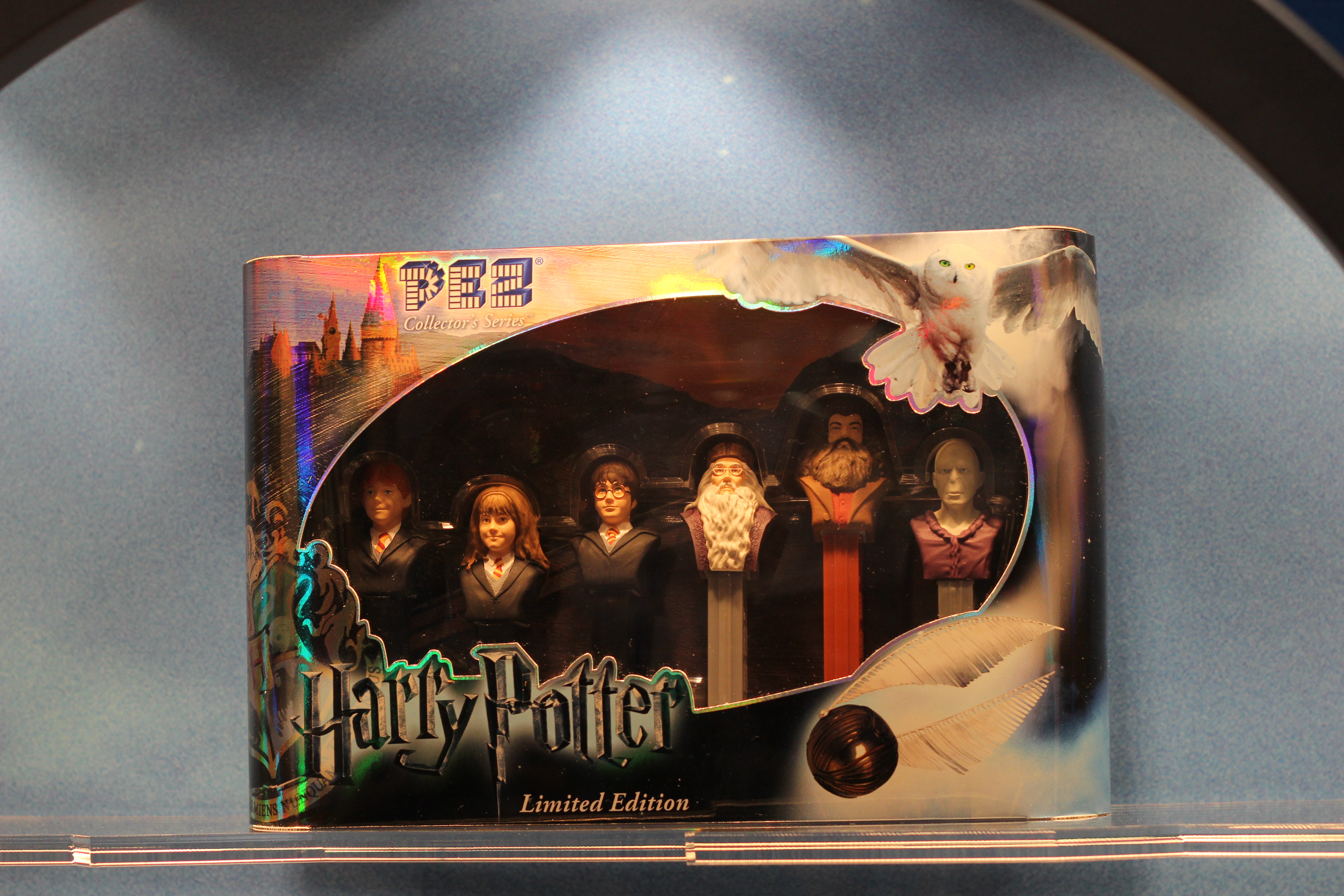 Then there was us: three overeager, overwhelmed college kids keen to down anything we could get our hands on. While executives conducted business and ironed out new distribution agreements, the three of us pinged from booth to booth, only stopping our eating to throw more candy into our expo take-home bags. We may not have actively changed the shape of the entire confections industry, but we endured massive stomachaches and painful sugar hangovers in the name of journalism.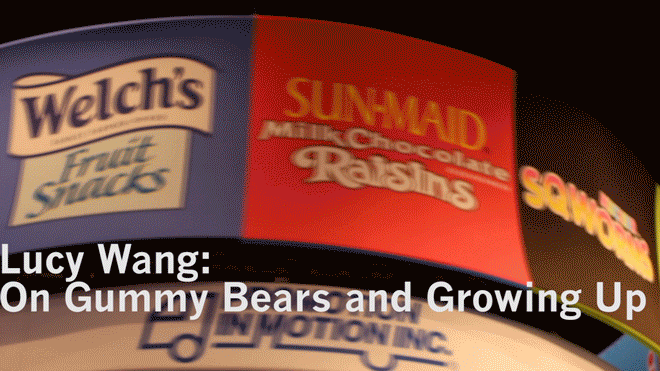 With press passes dangling from our candy-printed lanyards, Tanner, Jon and I gazed at the expanse in front of us.
Booths upon booths of candy lay ahead: stacked on shelves, hung on displays, stored in jars, tossed at visitors. From our vantage point, the Sweets & Snacks Expo was as wondrous and limitless as Willy Wonka's candy garden. The only thing holding us back from August Gloop-level gluttony were those press passes. Simultaneously our best friends and our worst enemies, our golden tickets and our penalty cards, they reminded us that we weren't just here to eat.
"So what exactly is the difference between fudge and fudge bars?" I asked Chocolate Moonshine Co. representative Richard Federline, willing myself to jot down notes instead of reaching for another treat. "Tell me about your latest product," I said at the Dolcetto Meyer wafer booth minutes later, eyeing the samples.
But I was fighting a losing battle. Beneath my professionalism lurked a ravenous, freebie-hoarding sweet tooth. It had lain dormant through uncelebrated Halloweens and declined desserts, but now, in the afternoon hubbub of the Sweets & Snacks Expo, it sought revenge.
Soon, I was in a sugar-high trance. My gait increased along with my blood sugar, propelling me forward from booth to booth, sample to sample. What once was a sheepish inquiry into samples now became a shameless grab for them. Blinded by the sheer beauty of a massive Welchs' Fruit Snacks shelf, I hardly even blushed when a stern-voiced, stiletto-heeled sales representative asked me to stop trying to eat the display-only candy.
Was this the emergence of my inner child or my inner monster?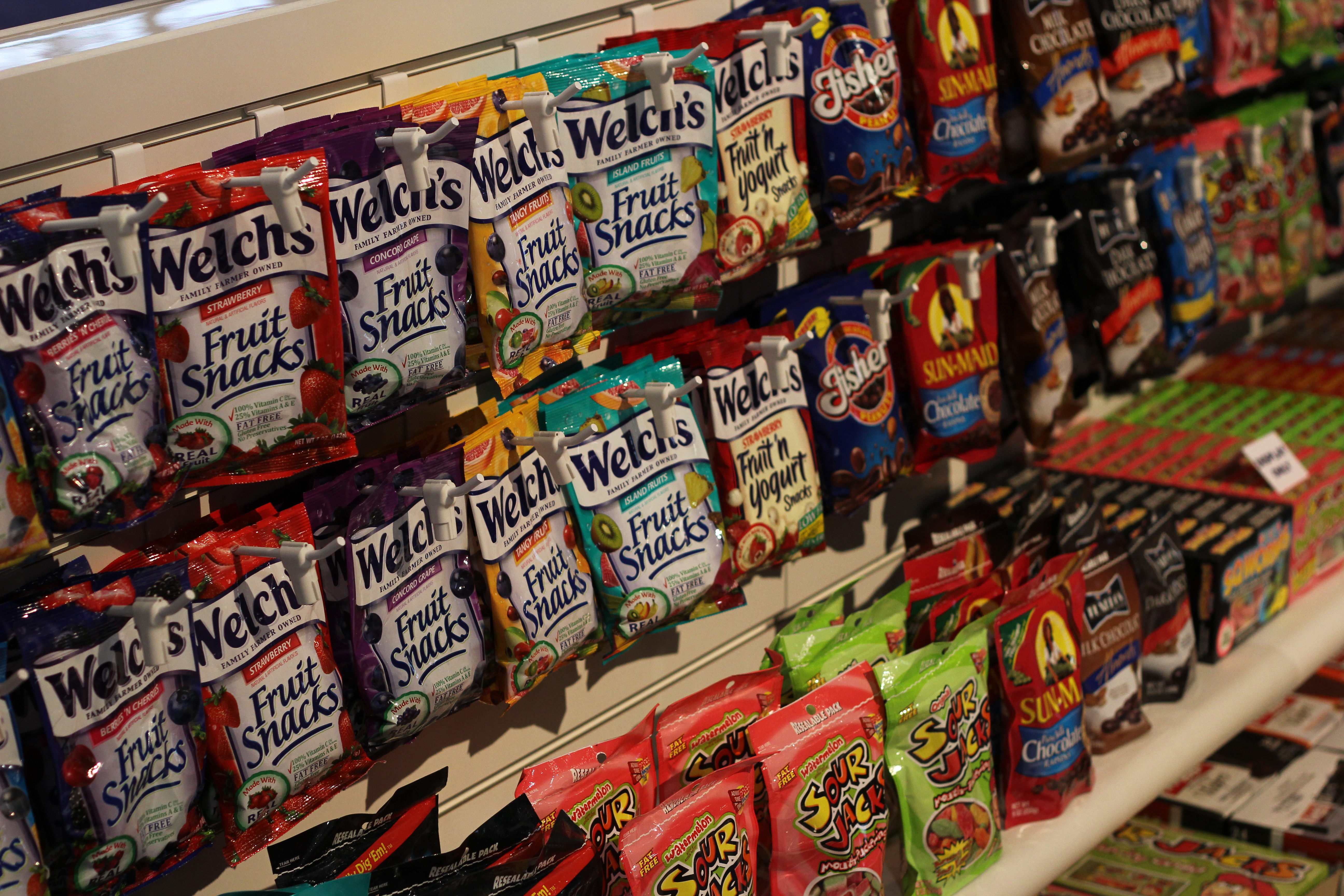 The blazer-clad business people around us were surprisingly forgiving of our sugary delirium. Although they responded to our wide-eyed awe with looks of jaded propriety, I caught twinkles of understanding as they handed me handfuls of freeze-dried fruit. Maybe we were a much needed reprieve for them, reminding them that candy wasn't all business. Certainly, they were a welcomed change of pace for us. After years of food pyramids and nutritionally balanced meals, we'd forgotten the magic of candy.
And what magic! Sour Patch Kids mascots roamed the aisles of our confectionary heaven. Gourmet salted chocolate was free for the taking. Gummy worm sculptures stood like artwork at a museum. Most magical of all was that nothing could stop us. We filled our bags. We emptied them at the media lounge. Then, with a wave of our press passes, we reentered the main hall of the expo and filled our bags again.
But something unspoken was beginning to settle over us. I responded to an offer of organic chocolate with a quiet "No, thank you." Tanner hesitated before reaching for a sample of PB2 Powdered Peanut Butter. Jon chewed his beef jerky with two parts grimace, one part smile. It wasn't just the weight of our sugar crash that we were feeling. No, it was the weight of something equally treacly but a little more profound: responsiblity.
A decade or so ago, under the watchful gaze of parents, teachers and other sugar-patroling adults, candy wasn't a right. It was a priviledge. There was an edge of thrill, a childlike freedom in every handful of Smarties or bite of a Reese's Peanut Butter Cup. Now, with these authority figures gone and with no good behavior to reward or meals to spoil, the thrill of candy also fell flat.
We held our candy bags, halted our eating and thought of fitness, vegetables and dental health, the very stuff of adulthood. Our gravity was humorous, no doubt, a heavy-handed attempt at introspective insight à la David Foster Wallace.
Then, Jon broke the silence: "I just want a hamburger. I don't want to eat any more candy."
And in that moment, we knew we had grown up.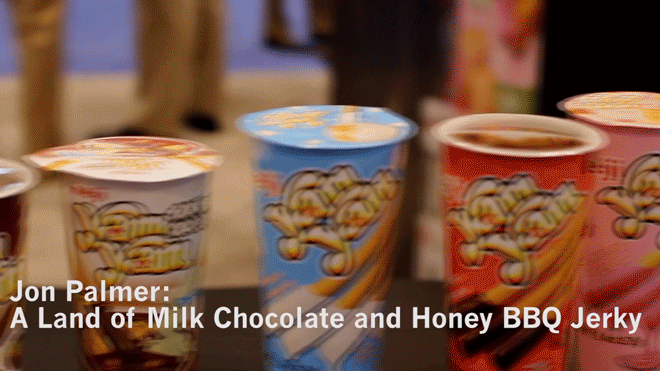 The Sweets & Snacks Expo is something that would make my 10-year-old self salivate.
You would have never thought that there would be a convention for sweets and snacks, but as with many things in my time at Northwestern, I was pleasantly surprised. The convention room at McCormick Place was packed wall-to-wall, floor to ceiling, with booths, displays and carts of sugary treats.
As we walked from cart to cart talking to enthusiastic representatives we noticed that there was no stereotypical "candy man." Although none of them wore a spiffy outfit like Mr. Wonka himself, they were all equally enthusiastic about letting us get our fill of cockamamie candy combinations of candy. We ate pickle-flavored popcor (yes, it taste as nasty as it sounds) and elk jerky, which tastes far superior to beef jerky. We also glimpsed into the future when we ate powdered peanut butter, which you make yourself by adding water to a powder. Way cooler and tastier than regular peanut butter.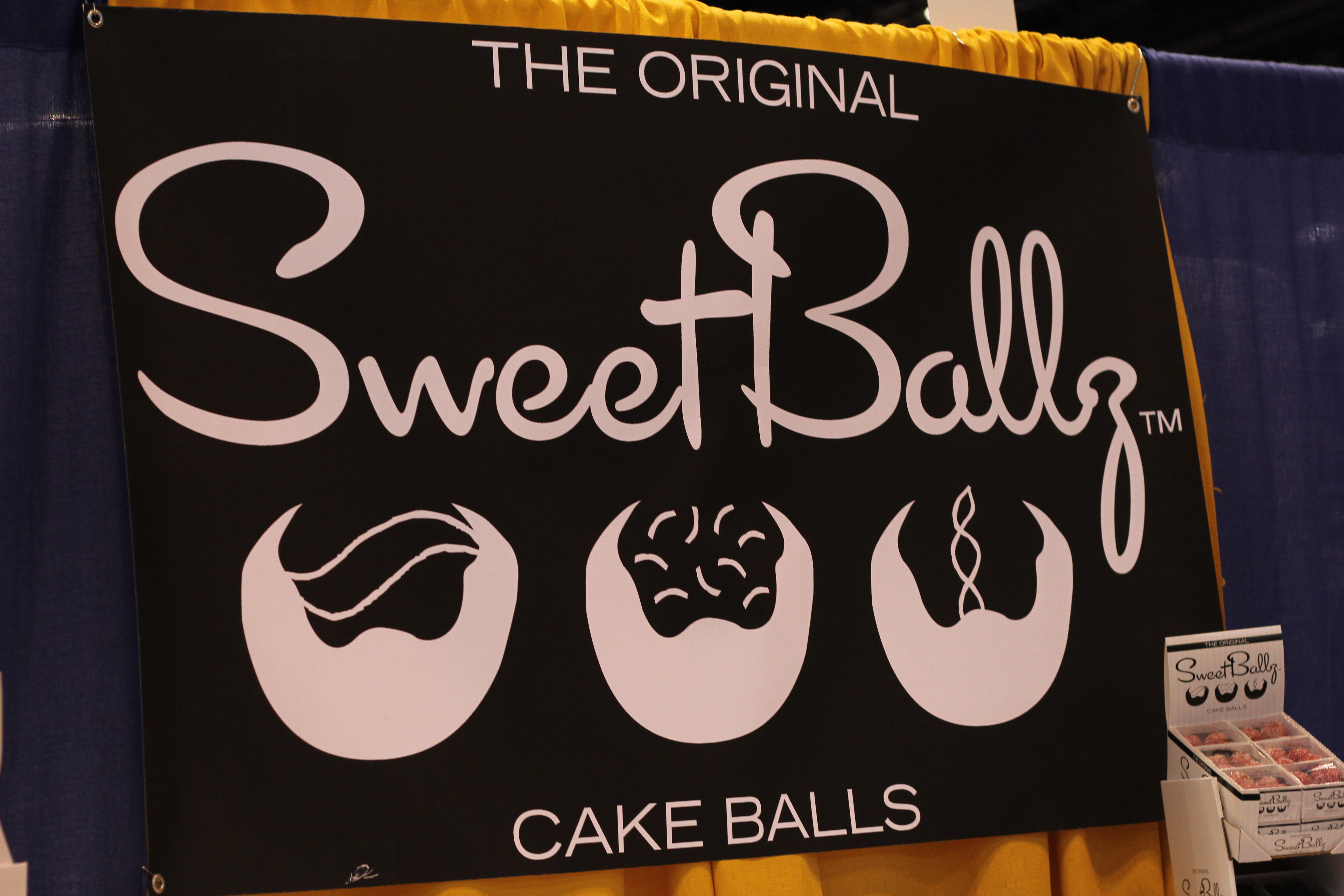 Watching professional adults getting just as excited about candy as we were justified our excitement and proved that you never outgrow your sweet tooth. One pair of gentlemen talked about what candy their daughters would like and another attendee exclaimed as he left "We only get three bags worth!?" At one point, our media escort even encouraged me to take more candy.
By the end of it all, I could only eat beef jerky because my stomach was aching from all of the sugar I consumed. I ended up giving away all of my two pound stash (with the exception of the gummy worm, my childhood favorite) because looking at it made me sicker than a night at the Deuce. However, the experience of knowing that people make and eat candy for a living restores some of the magic into the world that is lost in between midterms and internships.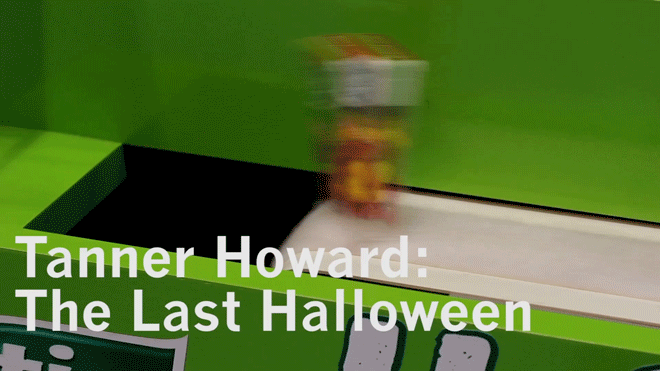 The idiom is thrown around all too much, but in this case, it was appropriate: At the candy convention, I truly was the proverbial "kid in a candy shop." The entire time, I kept a stupid smile plastered on my face, fueled by a combination of sheer bewilderment and manic glucose-fueled giddiness. It was just like I remember those special moments as a kid, being let to run free through aisles of sugary-sweet goodness, all piled needlessly high.
But after further reflection, I realized one more terrible metaphor that more fully captured my feelings: my last Halloween.
As a kid growing up, I gradually realized that Halloween was a finite thing, and that eventually I had to move on from it. As the years ticked by and the costumes evolved, I began to comprehend that one year I would simply stay home, grabbing the unwanted items from my sister's stash. By my last October 31, I knew I had reached the end of my trick-or-treat escapades: I mustered as much excitement as I could while feeling the creeping disillusionment that came with being the only teenager dressed up in a crowd of 5-year olds.
As I looked around the convention floor, pausing and marveling at the magnitude of the event, I felt the giddy head rush of too many Halloweens before. Yet the danger of adulthood and having to move on constantly lurked, waiting to turn the experience sour.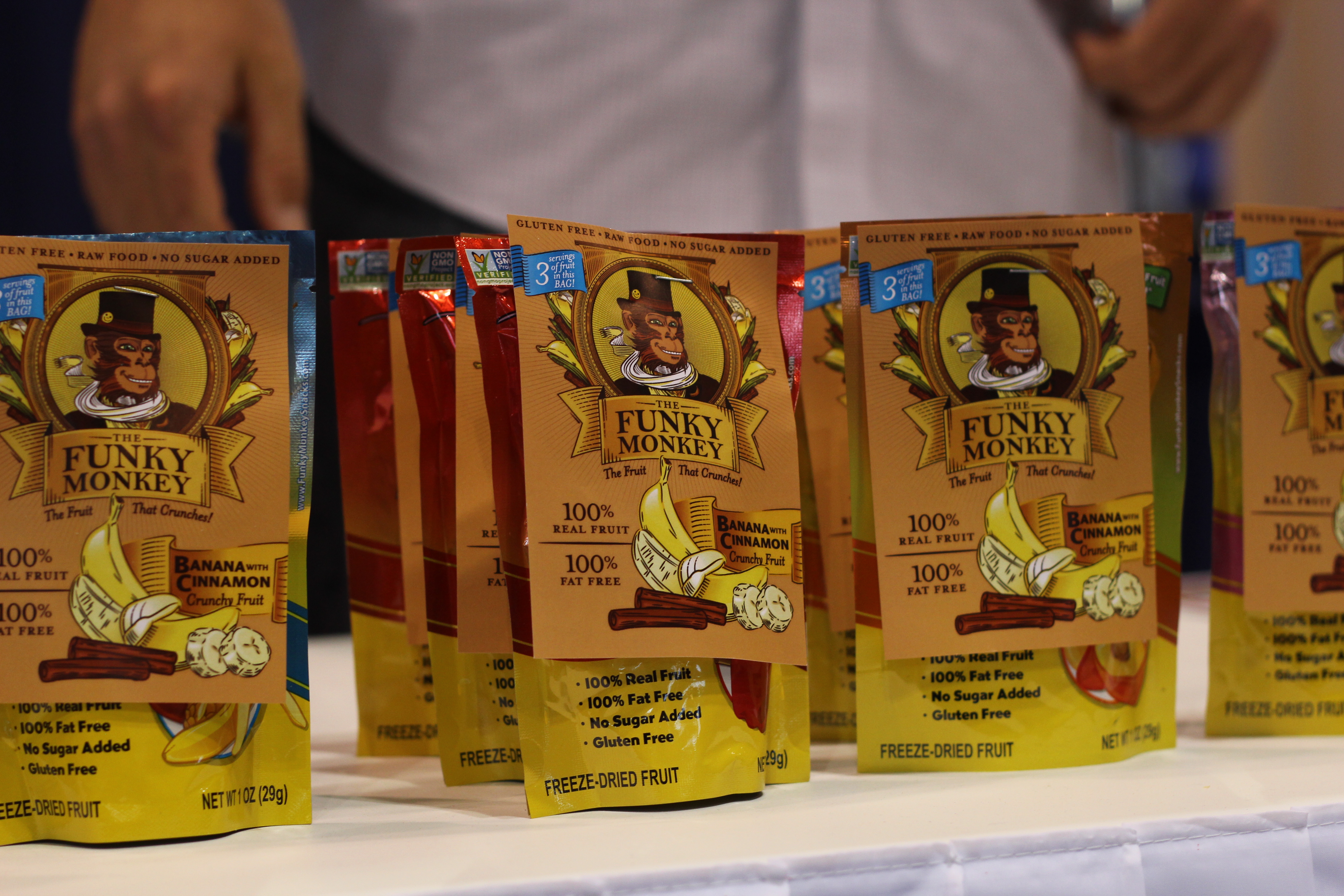 The first potentially disillusioning moment came as we walked by a man in an Oreo costume. We paused and tried engaging the man behind the suit in conversation, staging a mock interview with a giant Oreo (truly the stuff of childhood dreams). Immediately, a Nabisco representative descended upon us, telling us that the characters couldn't talk to visitors so as to continue the illusion. My inner child fumed at the woman, rueing the brief moment of conversation with an Oreo.
But we moved on. I probably ate a month's worth of sugar in two hours, and I'm genuinely am amazed at the (relative) lack of pain I was in by the end. Childhood favorites cropped up and reinvented themselves in magical new ways, particularly the Reese's Mini Oreos, something 8-year old me probably dreamed of at some point.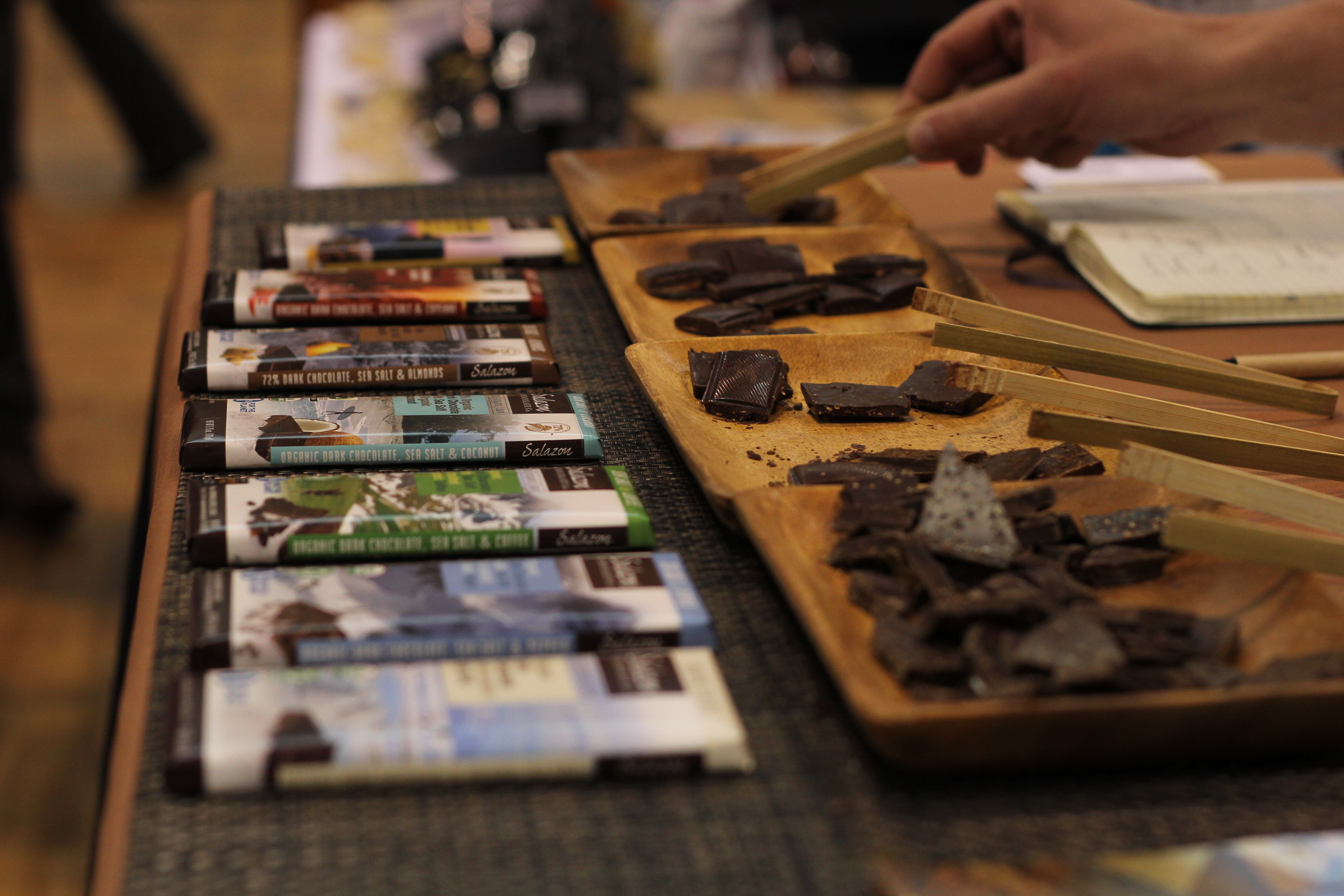 Interestingly, though you end up getting weird looks on Halloween the older you get, it was our youth that made us stand out in a crowd of mostly business professionals dedicating their lives to gluttony. Those that discovered we were student journalists treated us with bemusement, mostly ignoring us as we each filled our bag to the brim.
In the end, our one last hurrah of a Halloween closed in a race against time. Upon learning that we could refill our candy bag up to three times (one for each day of the convention floor being open), we rabidly descended upon the unvisited booths yet again. All pretense of civility and journalistic professionalism evaporated, as the three of us shoveled anything sweet into the bags with abandon. Yet, at 5 the lights dimmed, the vendors
closed their booths, and our ongoing sugar high plummeted into despair.
Truly, my final Halloween was over.
But I'm not complaining. Sure, it'll be at least a week to overcome my raging stomachache. And the amount of candy remaining, even after dispersing it far and wide, is gut-churning. But Halloween was never about the cavities and nausea on November 1. It was about the experience of treating yourself without care for one night. I got to treat myself to one of the most overwhelming, hysteria-inducing experiences of my life. My inner child would approve.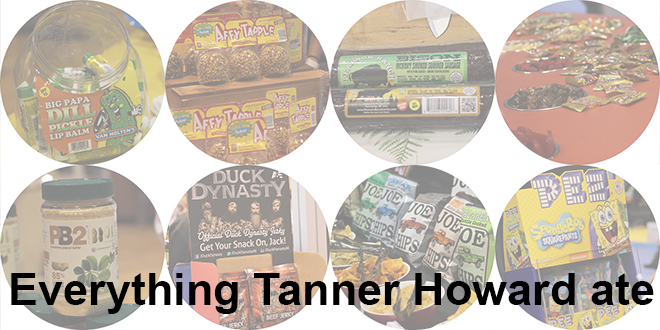 Affy Tapple candy apple
Chortles Mini-mini chocolate chip graham crackers
Wonka Randoms
Steak Strips (original and teriyaki)
Meiji Chocorooms
Old Dominion peanut brittle
Salozon coffee and sea salt dark chocolate
Gourmet Basics crushed pepper & truffle oil popcorn
Bare Fruit granny smith and fuji red apple chips
PB2 powdered chocolate peanut butter
Sweet Ballz chocolate cake ball
Funky Monkey MangOj and Jivalime dried fruit
Reese's Mini Oreos
Haribo Raspberries, gummi bears and gummi frogs
Capricorn mango coconut licorice
Chimes Naturals dried mango
Real Sticks BBQ beef sticks
Cakeballz chocolate cake ball
Slim Jim's tangy BBQ jerky
Old Wisconsin turkey bites
Zumapica candy apple
Dolcetto Meyer lemon wafers
Chocolate Moonshine chocolate and orange creamsicle fudge