Maybe the wide-eyed freshmen are still bedazzled by the range of dining options downtown, but many returning students are already making the oh-so-familiar rounds from Chipotle to Blaze to Joy Yee. What you may not know is that some exciting new dining options have recently been added to Evanston's existing options and will definitely impress you one way or another. Be it returning students who desperately need some stimulation to kick-start their quarter, or newbies who want to flaunt their Evanston knowledge, the following new restaurants definitely deserve your attention.
815 Noyes St.
"Dave's Italian Kitchen 2.0."
For those who know about the closure of Dave's Italian Kitchen last quarter and the promised re-opening by the owner, this may not come as a surprise. Once situated at 1635 Chicago Ave., the new restaurant now sits at 815 Noyes St. In fact, the previous forty-four-year-old restaurant was so popular that Evanston city officials offered to help owner Dave Glatt start this new iteration. The menu remains pretty much the same, although it now has fewer options since the restaurant is still a work in progress, according to an illustration on the menu. So far, the most highly acclaimed dish, according to reviews on Yelp, is Chicken Marsala. One comment went as far as calling it "pure nirvana."
Read Lisa H.'s review of Dave's New Kitchen on Yelp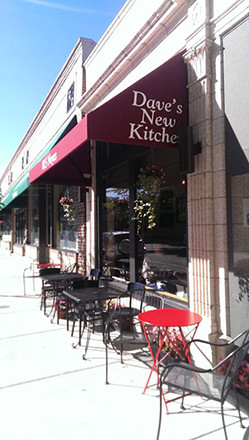 The new space is only one-third the size of Dave's Italian Kitchen and is probably not the best place for a fancy dinner on a first date. Yet it's definitely worth a try if you feel for Italian food endorsed by city officials, or if you just want to support a business that's already part of Evanston's history.
Dave's New Italian Kitchen... Evanston IL #SpaghettiCarbonarapic.twitter.com/X7apsT2C7W

— Growl Towel Carol (@Grizzfanatic23) 2016年7月15日
1026 Davis St.
"Where people eat on the rooftop."
Why eat indoors when it's (still) beautiful outside? Five and Dime, a brand new rooftop restaurant at 1026 Davis St., is crowded almost every evening with families and friends sipping cocktails and digging into cheeseburgers under the rosy sunset sky. While adults chat on the lounge couches, children and those still young at heart run wild in a game room equipped with a ping pong table, a giant Jenga set, foosball tables and three vintage pinball machines. For beer lovers, Five and Dime offers bottles of very rare Hickster from Scorched Earth Brewing in Algonquin, as well as beer on tap from Sketchbook in Evanston. On a cozy and beautiful patio like this, food and drinks don't even seem to matter anymore. Simply the scenery, the gentle sunlight and the company you have will suffice.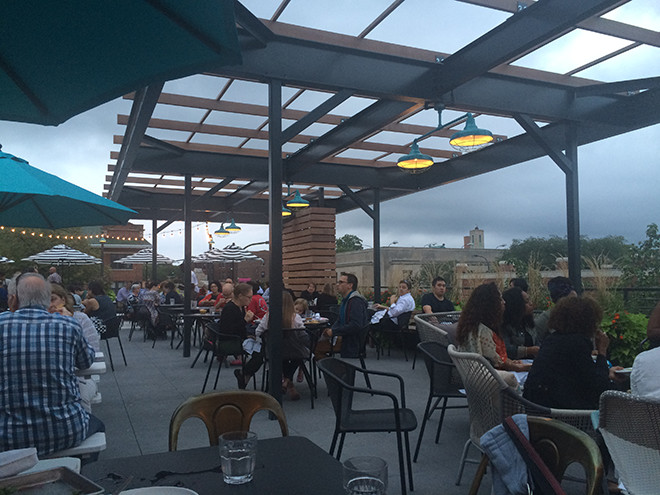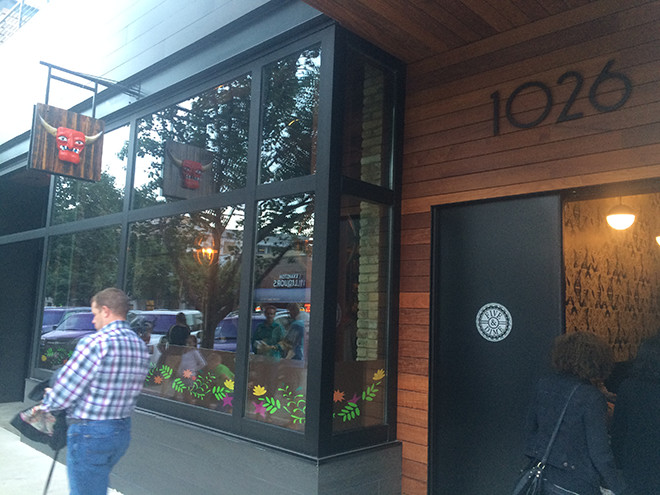 1322 Chicago Ave.
"Too doesn't mean number two, it means it's as good as number one."
Opened on Sept. 19, 2016, Asian Cajun Too is already attracting swarms of foodies and generating streams of positive feedback. Located at 1322 Chicago Ave. the restaurant took over Addis Abeba, the Ethiopian restaurant that had been there for a decade. Asian Cajun Too is a branch of Asian Cajun in Chicago's Lincoln Park neighborhood – hence the "too" in its name. It could have been a tough beginning for the new branch's venture into Evanston, considering another cajun place, The Boiler Shrimp & Crawfish, already has a good reputation in town. Yet the new market contester seems to be doing very well. "There are more seafood options here than The Boiler," said Weinberg sophomore Jinyi Huang who made her first attempt at the restaurant last week. "You can choose what you want to go with your dishes, such as sweet potatoes, mushrooms and sausages." Her top recommendation is king crab legs because they are just "incredibly meaty."
I'm at Asian Cajun Seafood in Chicago, IL https://t.co/hL18GD0x6upic.twitter.com/Is6kc4Jdve

— Anne Fan (@FanofLuxury) 2016年2月15日
Yaaay!! (@ Asian Cajun in Chicago, IL w/ @pryncesazharita) https://t.co/Z6f7WigDnWpic.twitter.com/q2a13Hop6C

— A Ramos (@11yebbea) 2016年6月29日
1625 Hinman Ave.
"Truly a hidden gem."
Yes, I live on Hinman Avenue and walk past the Homestead hotel every day, but I never noticed the existence of this newly revamped restaurant on the first floor of the hotel. However, for the lucky ones who have discovered the place, Hearth has become a go-to place for most of them, according to many reviews on Yelp. This American style restaurant attracts returning customers with signature dishes like avocado fries, Ahi tuna and pork belly. Slightly removed from the noisy downtown area, the ambience is serene and homey, which makes it a great place for celebrations and intimate gatherings. If it happens to be your birthday when you visit the place, the waiters may even send you a birthday card signed by all the kitchen staff members. You can even bring your pets if you choose to dine outside on the front porch.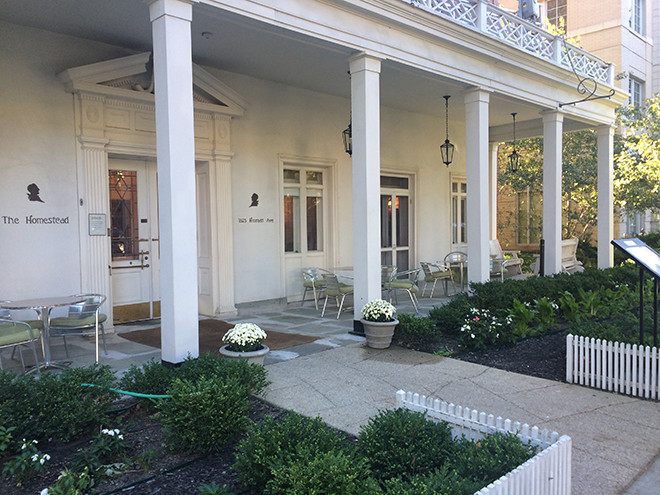 Hearth Restaurant to Open in Evanston https://t.co/RABbhOC1JRpic.twitter.com/GuEpVy22Os

— Chicago Food Mag (@ChicagoFoodMag) 2015年10月26日
Hearth, replacing Evanston's Quince, opens tomorrow: The restaurant in the Homestead Hotel is reopen with a new… https://t.co/a8oO4mjl7w

— RE News Chicago (@RENewsChicago) 2015年11月16日