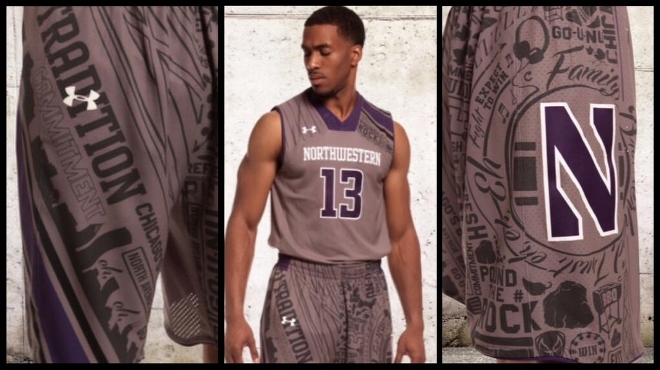 Men's basketball previews new uniforms, reactions mixed
On Friday, Under Armour revealed special jerseys for the Men's Basketball team, to be worn Sunday night when the Wildcats take on Illinois. The apparel company brainstormed concepts with the team and Head Coach Chris Collins to create a unique design concept. So far, reactions from national outlets have been decidedly negative.
SoC announces new MFA in documentary media
Starting Fall Quarter, the School of Communication will offer a two-year Masters program in documentary media. The program will emphasize new formats and strategies to tell real-life stories in a variety of forms. Debra Tolchinsky, RTVF associate professor, will lead the program.
Northwestern Memorial Hospital hires new president
The hospital announced Tuesday that president of Duke Raleigh Hospital Richard Ganotta will join NMH in the same capacity. Ganotta will join the hospital in February.
WineStyles launches renaming contest
Owners Dean and Maggie Noonan announced that the Sherman Ave. wine store will be renamed through a public contest. Winners will receive memberships and wine tastings valued up to $483. The contest ends Jan. 31.