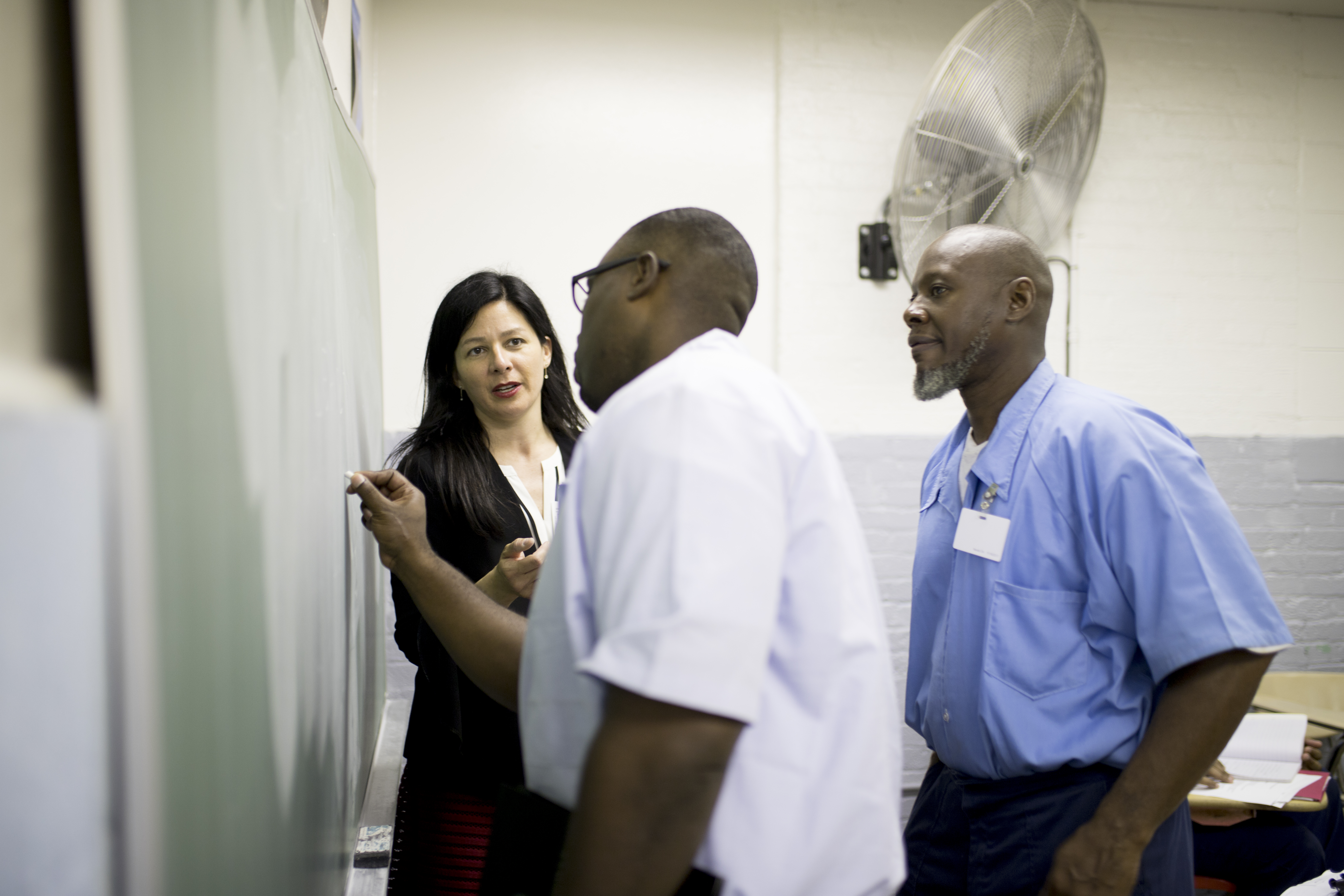 Northwestern recently announced a new partnership with the Illinois Department of Corrections (IDOC) that gives inmates at Stateville Correctional Center the opportunity to earn a liberal arts degree while serving their sentence.
Stateville Correctional Center, located just 2 hours from Evanston in Crest Hill, Illinois, is one of 28 prisons owned by IDOC, but Northwestern Prison Education Program (NPEP) will be the first of its kind to be offered in an Illinois state prison. IDOC has implemented several education programs to their prisons, but NPEP is the first to offer a path to a degree.
Courses through NPEP are tuition-free and administered through the Northwestern School of Professional Studies. If completed, the courses will lead to reduced time on an inmate's sentence.
NPEP is available to all inmates with either a high school diploma or GED. With this program, both Stateville Correctional Center and Northwestern hope to reduce recidivism and give inmates the opportunity for education during their sentence.
Jennifer Lackey, NPEP director and a professor of philosophy at Northwestern, has been teaching not-for-credit classes at Stateville for the last four years.
"The classroom is absolutely transformative for these students. They come in identified by cell house and prison ID number, but in here it's just Robert, just Tyrone," Lackey said in a statement. "They learn how to develop their own perspectives and how to listen to each other. It's as vital a community of scholars as we have at Northwestern."
One of the first courses being offered is "The Sociology of Chicago." It is being taught in both Stateville and as a first year seminar in Evanston by sociology professor Mary Pattillo, and it examines Chicago through a sociological lens.
In her course, she wants to bring attention to certain things that people see as natural.
"Things that we think we understand...we want to make those things strange, meaning what we think is common sense, we want to complicate that," Pattillo said.
Pattillo has the opportunity to teach her course in two very different environments, and she cannot say enough positive things about her experience with her students as Stateville thus far.
During reading week, Pattillo plans to bring her first year seminar to Stateville and allow the two groups to discuss what they have learned throughout the quarter.
"Black men and women are wildly overrepresented in the criminal justice system. I'm trying to teach a class to try to bring some humanity to what is otherwise an inhumane and unjust system," Pattillo said.
NPEP is an attempt to create a better future for inmates.
"All they need is to be given the chance," Lackey said in a statement.