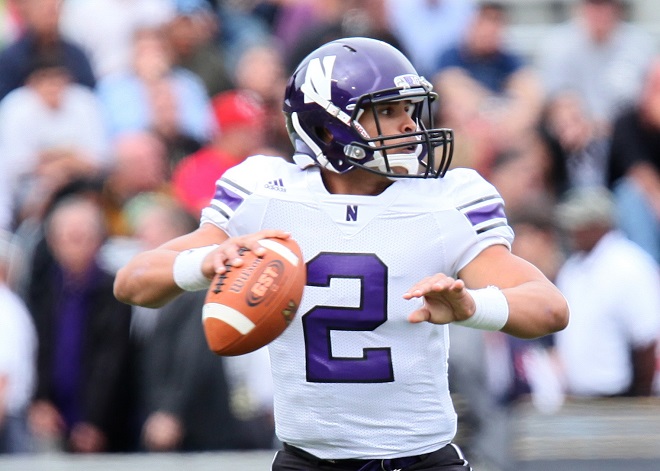 The National Labor Relations Board ruled unanimously to not assert jurisdiction in a case involving Northwestern football players petioining to be recognized as employees of the University. In an online press release, the Board said that it did not "have jurisdiction over state-run colleges and universities," which constitute the majority of NCAA Division I teams.
Because the NLRB declined to rule on the subject, the union election that was held in April 2014 is irrelevant, and the votes will not be counted. The university's statement backed the NLRB ruling, highlighting their position that athletics are a part of the overall student-athlete experience, not a separate activity.
In a statement released by the university, Athletic Director Jim Phillips said that Northwestern "will continue to be a national leader, as it has been over the last several years wiht guaranteed, four-year, cost-of-attendance scholarships for all 19 varsity teams, extended medical benefits and unparalleled professional development programming."
The movement, led by 2013 graduate Kain Colter, sought to improve health and safety benefits of players on Northwestern's football team.
"The welfare of our student-athletes is paramount here, and we're very proud of that," said Vice President for University Relations Alan Cubbage. "We are committed to ensuring their health, safety and well-being and that they are provided with every resource possible to grow and develop as well-rounded individuals. We now need to examine these issues nationally to ensure that student-athletes nationally are provided the same opportunities as those at Northwestern."
Head Coach Pat Fitzgerald also released a statement in response to the NLRB's ruling, saying that players have "displayed maturity beyond their years through this process, and the experience has unquestionably brought us closer together as a football family. This group posted the highest cumulative GPA in program history during the 2014-15 academic year, earned a record 38 Academic All-Big Ten honors last season and is excited to return to the field this fall to play the game they love and compete for a Big Ten championship."
The Board said the decision is only applicable to this specific case, and that the same topic could be discussed again in the future. Colter responded to the decision via Twitter:
— Kain Colter (@KainColter_2) August 17, 2015
This post was updated on August 17, 2015 at 11:57 a.m. to include Colter's tweet.