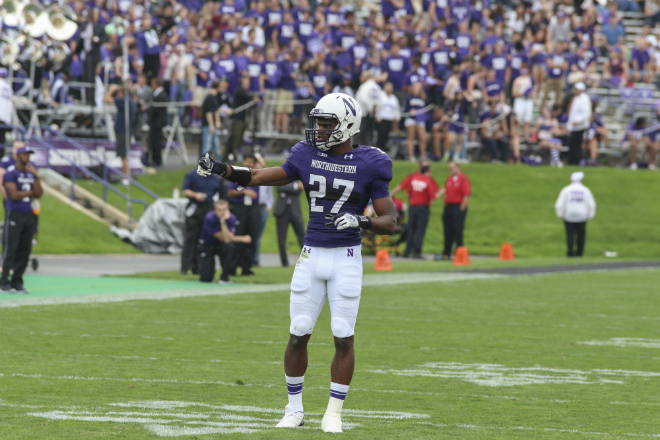 A hot start and two Trevor Siemian rushing touchdowns got the early lead for Northwestern, and the defense did the rest. Led by redshirt freshman Anthony Walker, who had a pick-six, the defense only allowed 50 rushing yards and six points en route to a 29-6 victory over Penn State.
It was the best Northwestern has played all year. The defense was incredible all-around and the offense converted when the 'Cats really needed it. Northwestern could not have hoped for a better on-the-field result, especially in its first Big Ten matchup of the season.
But none of that mattered in the third quarter when Penn State quarterback Christian Hackenberg scrambled for a first down. At the end of the play, sophomore cornerback Matthew Harris came in to make the stop. Both he and Hackenberg lowered their heads and smashed into each other. Harris didn't get up.
As he was carted off the field, Harris gave a thumbs up.
Football is a brutal game. These guys are in incredible shape and are trained to throw themselves at each other as hard as they possibly can. It's amazing these kinds of hits don't happen more often. But even with that in mind, when they do happen, it's still shocking.
Nothing else really mattered today. All we can hope for is that Harris will be okay. He's already on the way back to the locker room and will travel back to campus with the team. No need to try and break down the game any more than that. NBN will keep Harris in our collective thoughts, hoping that he makes a full recovery.
Good luck, Matt. You'll be in our thoughts and prayers.