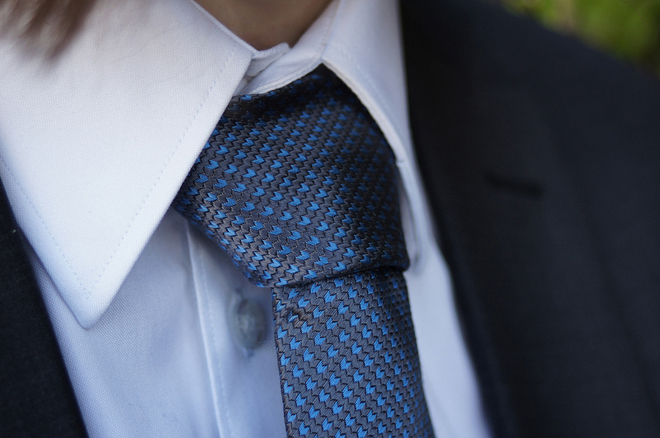 Whenever I talked to former classmates this summer about college, the conversation took a few predictable turns. We talked about majors and the social scene and our plans for the summer. The only difference in the conversational structure depended on if I was talking to a fellow Northwestern student or a former classmate at another school. For students from other schools, I always asked if they were enjoying their internships or other work. For NU students, we always discussed how useful our internships might be in the future.
Outwardly, NU students are above average, but not outstandingly so. Graduation surveys indicate that over 60 percent of Northwestern students complete at least one internship by graduation, comparable to the 55 percent of students nationwide who do the same. Our salaries post-graduation are respectable but not exceptional. Our U.S. News & World Report ranking is high enough for Northwestern to have name recognition, but low enough for me to be asked how I like it on the East Coast.
But as much as Northwestern might look relatively normal from a statistical standpoint, there is something undeniably different about our campus culture. We live through "midterms" every week of the quarter because the quarter system demands nothing less than total obedience. We survive without healthy amounts of sleep because we believe it is necessary if we want to be successful. We force ourselves to be busy because everyone else around us is busy. This culture manifests itself as stress and anxiety: More than 2,000 students sought counseling from Counseling and Psychological Services last year, a number that far outstrips the average of 1,393 students that counseling services at similarly-sized institutions report, according to the Association for University and College Counseling Center Directors. Among the most common reasons for NU students to seek counseling are "schoolwork and grades", "perfectionism" and "career indecision."
Northwestern is not normal.
For every conversation I have here about how wonderful the academic rigor of Northwestern is or how enjoyable it is to have professors that love their subjects as much we do, I think I have ten more about internships and how much everyone here just wants a job. There is nothing wrong with this approach to college. After all, if you spend uncomfortable amounts on tuition every year, it is perfectly reasonable to want a return on investment.
Northwestern is not soulless or money-grubbing, but it is also not a liberal arts college where deeply intellectual students pursue learning for the simple love of knowledge. It is not a state school where reasonable people spend sane amounts of tuition to party and build career skills. We are not a Princeton or an MIT (as much as we would like to be), where the name of our school alone makes our résumés more attractive. Instead, Northwestern is a school where driven, dedicated students pursue career goals with the single-mindedness of bloodthirsty sharks. We might not do significantly more internships than other schools, but we certainly feel more obsessed with them.
Most students come here with a specific goal in mind, whether they want to use their Medill degree to help the masses break free of their shackles or make stacks of cash as a consultant by getting an Econ degree. The same reasoning that leads to hordes of students picking up an Economics double major or language minor or Integrated Marketing Certificate certificate for "marketability" guides Northwestern students in all aspects of our lives. It leads us to do terrible things to our sleep schedules and dietary habits in the name of grades and stretch ourselves too thin across résumé-building extracurriculars. On the other hand, the drive to look good to future employers also probably accounts for at least part of our many successful philanthropic efforts.
This goal-oriented culture might be the oldest Northwestern tradition. It is this mindset that drove Depression-era Northwestern to improve its practical offerings with a professional campus and an engineering building while our peers at the University of Chicago refocused on the liberal arts and the Socratic method. It is the same campus culture that prompted famous sort-of-alumnus Ira Glass to transfer to Brown, because Northwestern students "only seemed to be interested in getting graduate degrees and making money."
This careerist culture is not a blight on Northwestern. It certainly has detrimental effects on students that cannot be ignored, but it also pushes students to work hard and strive for great things. This mindset does not poison our many charity organizations or make the accomplishments of Northwestern students any less valuable. It also does not mean that we ought to ignore our own mental health in our efforts to excel in our work and find success. Northwestern's culture has a long heritage here, and we are unlikely to change it in our time here. We can, however choose whether or not we want to buy into it.