Homecoming is this week, so it's time for us Wildcats to break out our Northwestern gear and celebrate! From hats to socks, purple will be on everyone everywhere. Picking out the perfect tailgate outfit is crucial for cute pictures, but how do you rock a purple makeup look that's just as Insta-worthy? Here's a few products and ideas to get you started.
Pop of Purple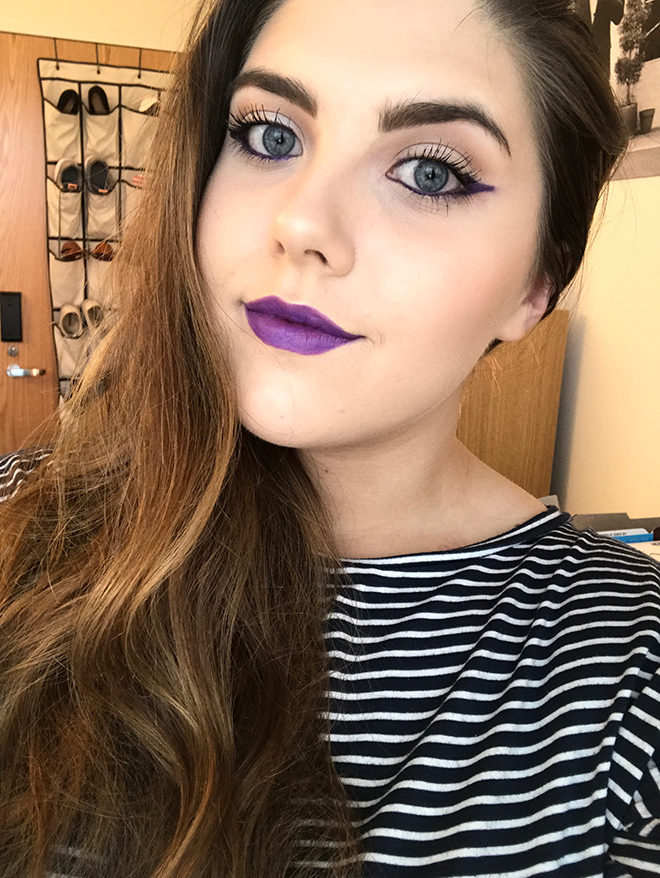 This look is a fun and quick way to add a punch of purple pigment into your everyday makeup routine. I swapped out my typical black eyeliner for Maybelline's Eyestudio Lasting Drama Waterproof Gel Pencil in the shade Polished Amethyst. On the lips, I used the L'Oreal Colour Riche Matte Lipcolor in the bright purple shade Matte-Gic (a cute color AND a cute pun). And voilà! A simple look with bright purple accents that will be sure to show up in your Instagram pics.
Soft Purple Glam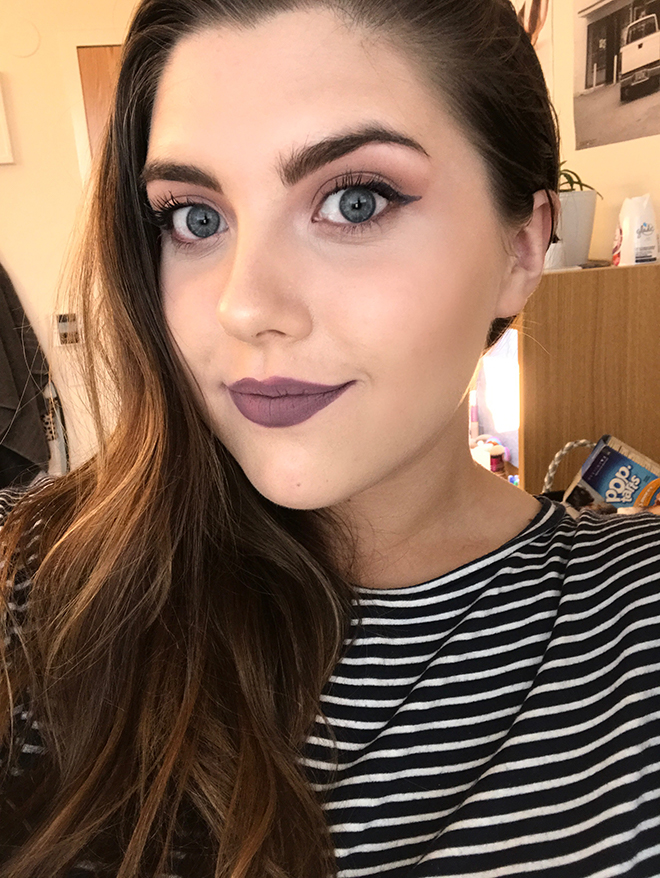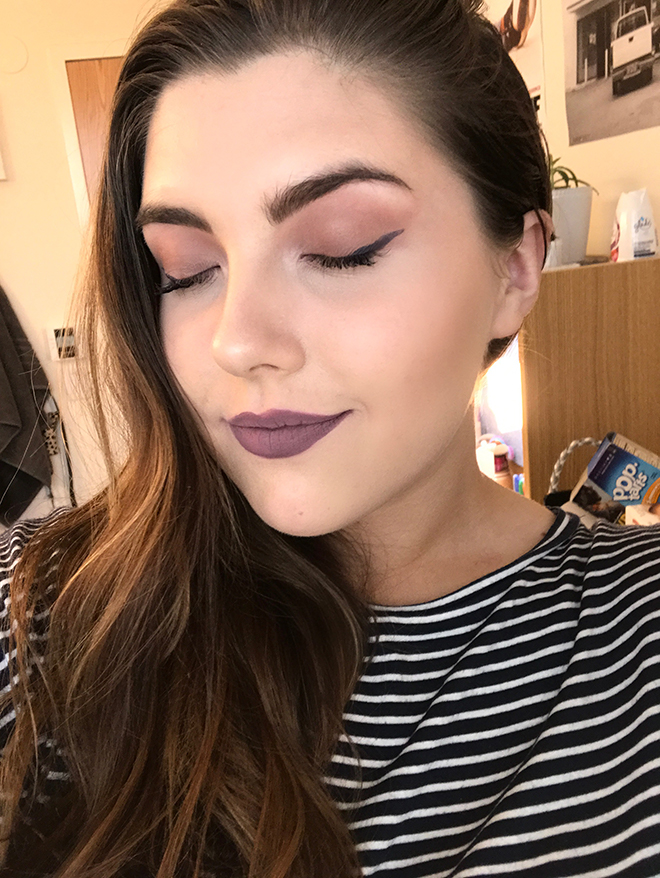 For this look, I used softer purples with gray undertones on both the eyes and lips for an understated purple effect. For eyeshadow, I used the Anastasia Beverly Hills Modern Renaissance Palette. I put the shade Antique Bronze on the lids and Buon Fresco in the crease, then used Warm Taupe all over to blend everything together. For eyeliner, I chose the Revlon ColorStay Eyeliner in Black Violet, a very dark, cool purple shade. On the lips I used NYX's Lip Lingerie Liquid Lipstick in Embellishment, a beautiful grayish-purple. The overall look is soft and put together while still showing purple pride!
Fall Purple Grunge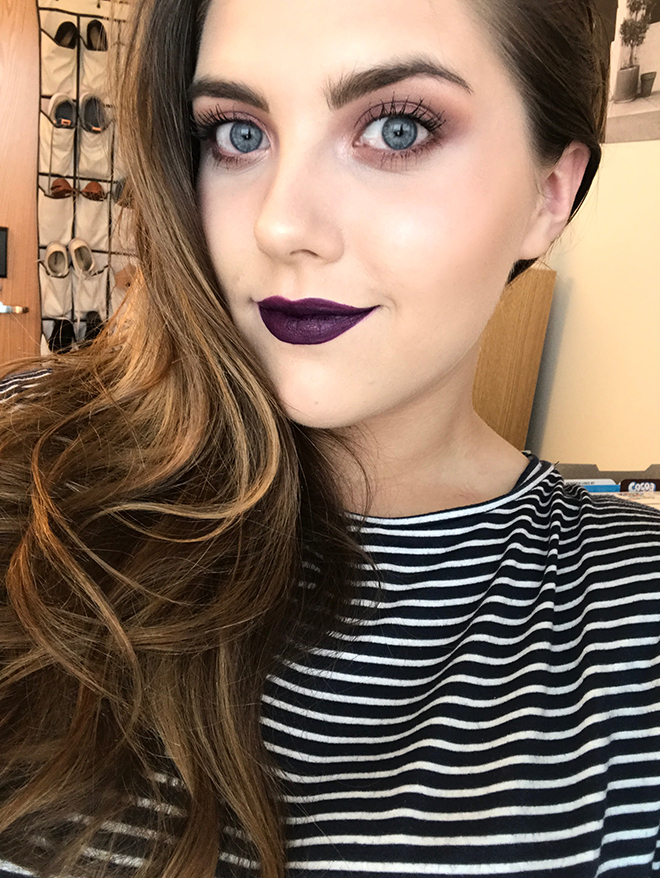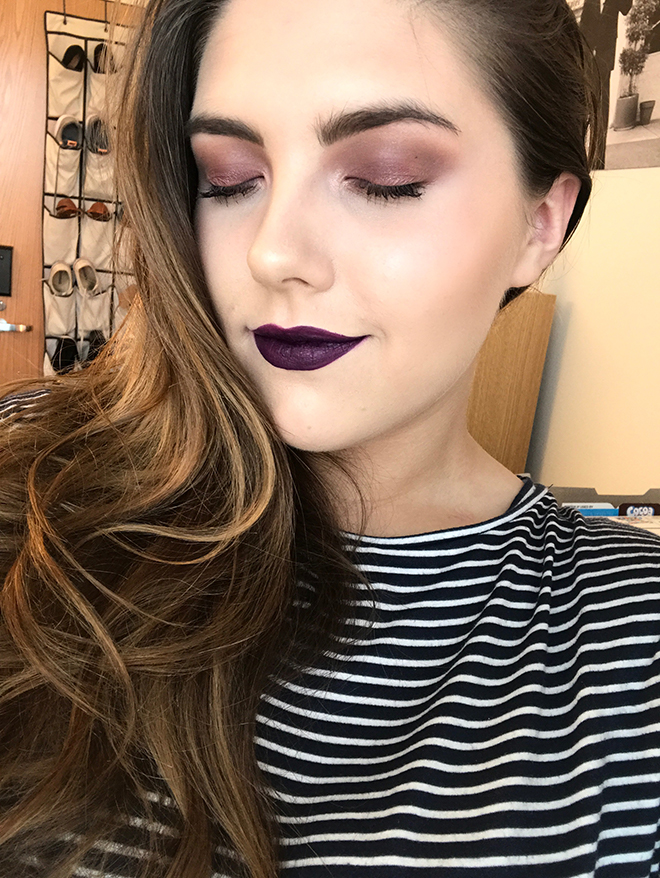 For my last look I wanted something a bit darker and smokier, so I combined some fall vibes with a few berry tones. On my eyes, I used the Anastasia Beverly Hills Modern Renaissance Palette for a soft smoky eye. I began by blending Burnt Orange and Raw Sienna into the crease, then added a mixture of Red Ochre and Love Letter on the lid. I went back into the crease with Buon Fresco and finished by dusting Antique Bronze over the lid. For lipstick, I chose L'Oreal's Infallible Pro-Matte Liquid Lipstick in the deep purple shade Deeply Disturbed. This look is perfect for a cool fall day, and the purple tones will be sure to match your purple gear on game day.
What's important here is making your face have just as much Northwestern spirit as your outfit. Just pick up a few purple products from CVS, or dig through your makeup drawer for some that you forgot about since middle school. Whether it's for tailgating, the football game or a night out downtown with friends, any purple pride look is sure to be a winner this weekend!