I remember the days of curling up with chapter books after a long school day, summers spent in the library and reading lists that I actually got through. But as I've gotten older, I've had less and less time to read for pleasure. In college, this sort of "let off some steam" reading has ground to a complete stop.
It's not like I don't know how to read. I'm certainly able to make it through papers detailing linguistic studies and chapters of my Environment and Society textbook. But the last time I let a book ~take me to another world~ was on the plane to college.
Are the days of reading for fun officially on pause, possibly until retirement? If not, how can we incorporate reading for pleasure into a Wildcat Life?
Join me on my journey to find out.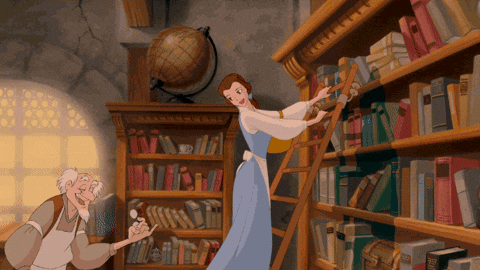 1. Put reading on to your schedule.
If reading is something that's truly important to you, shouldn't it deserve a space on your calendar app or bullet journal right next to your pile of deadlines? Unlike most homework, reading for pleasure is well, pleasurable, which means it can fit into unconventional parts of your day.
"I'll wake up early to read while I eat breakfast or take a book with me on days where I have short breaks between classes," said Weinberg freshman Simone Laszuk.
Communications freshman Jack O'Dea reads right before bed.
"It has let me decompress the day and just get enraptured in some other place and story for a little bit before I rest," O'Dea said.
So whether it's in that awkward thirty minute break between classes or the time in between you climbing into bed and your roommate turning off the light–grab a book!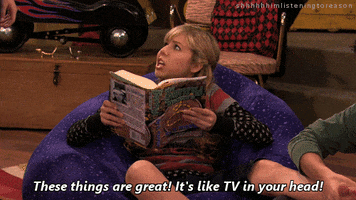 2. Bring a book for your ride on the L.
The ride into Chicago can take more than an hour depending on where you're headed. Do you really want to drain your phone battery right before you get to the the city? Opting to bring a book or e-reader can turn your ride on the L into a major reading-time win.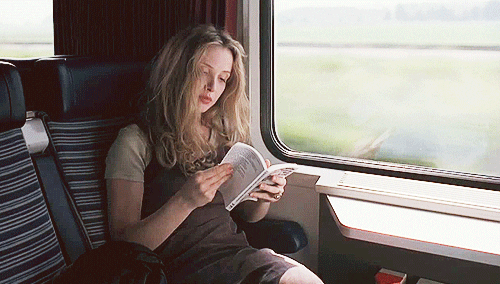 3. Listen to audio-books.
Sometimes you find yourself alone in the dining hall, or doing three loads of laundry, or making the trek across campus for the fourth time this week. You could turn to a playlist of your favorite tunes, or you could mix it up by listening to an audio-book. Some people don't consider this actual reading, but audio books can still take your mind to a creative place and let you catch up with the literary world, all in a format that's more multitasking friendly.
4. Go to the library!
The library may be a place you associate with research, hours of silent studying or obscure classrooms for your language classes. But it can also be a place to get some reading material...for FREE!
"We do have a smaller leisure reading collection in Core which has more popular fiction and graphic novels," said campus Librarian Chris Davidson. "We promote this collection often...as a way of reminding students to take time for themselves along with their studies or as breaks approach."
That's right! You can ~take time for yourself~ without spending a dime, and take advantage of some comfortable seating while you're there.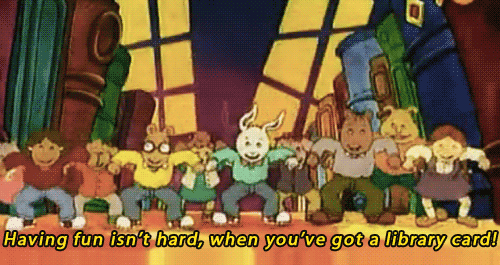 5. Remind yourself why reading for fun is worth it.
No matter how many methods there are for reading during your undergraduate years, none of them will matter unless you make the choice to prioritize reading.
So remind yourself that compared to reading for class, reading for fun should be restful for your brain.
"I miss the relief [reading for fun] used to be," said Weinberg freshman Stephanie Farish. "Reading now feels more like a chore."
With the rush to achieve academic success, while balancing extracurricular activities, it's easy to forget that we do deserve rest. Plus, reading for pleasure can help reduce stress and build empathy.
So what are you waiting for? Head off to Narnia, return to Hogwarts or watch The Wall because winter is coming and it's always a good time to read.