Back in September 2012, when I first came to Northwestern University, numerous upperclassmen dressed in purple, shouting at us, extending their Wildcat paw-painted cheeks and handing out free t-shirts. Some gave out needlessly huge water bottles and melted-down chocolate bars. While pushing all those free items into my stretchy jean pockets, I felt connected. Now, pulling out a cigarette from a pack of $13 Marlboro Reds, I stared at my dorm, reliving the moment of joy being a Wildcat for the first time.
I could have chosen a different path. I could have gone to a local college in Arkansas and received financial aid – no need to feel indebted to my parents. I still can't figure out why I chose Northwestern at the end of senior year in high school. It costs more than $60,000 just to finish one full year of school. Snowpocalypse descends almost without warning, and my fingers constantly shake from a combination of the cold and nicotine addiction. I constantly yell, "Fuck!" just to let everyone know that I am not in the very best mood. But here I am, writing this piece wearing a free purple t-shirt I received from the first guy with an afro I've met in Evanston.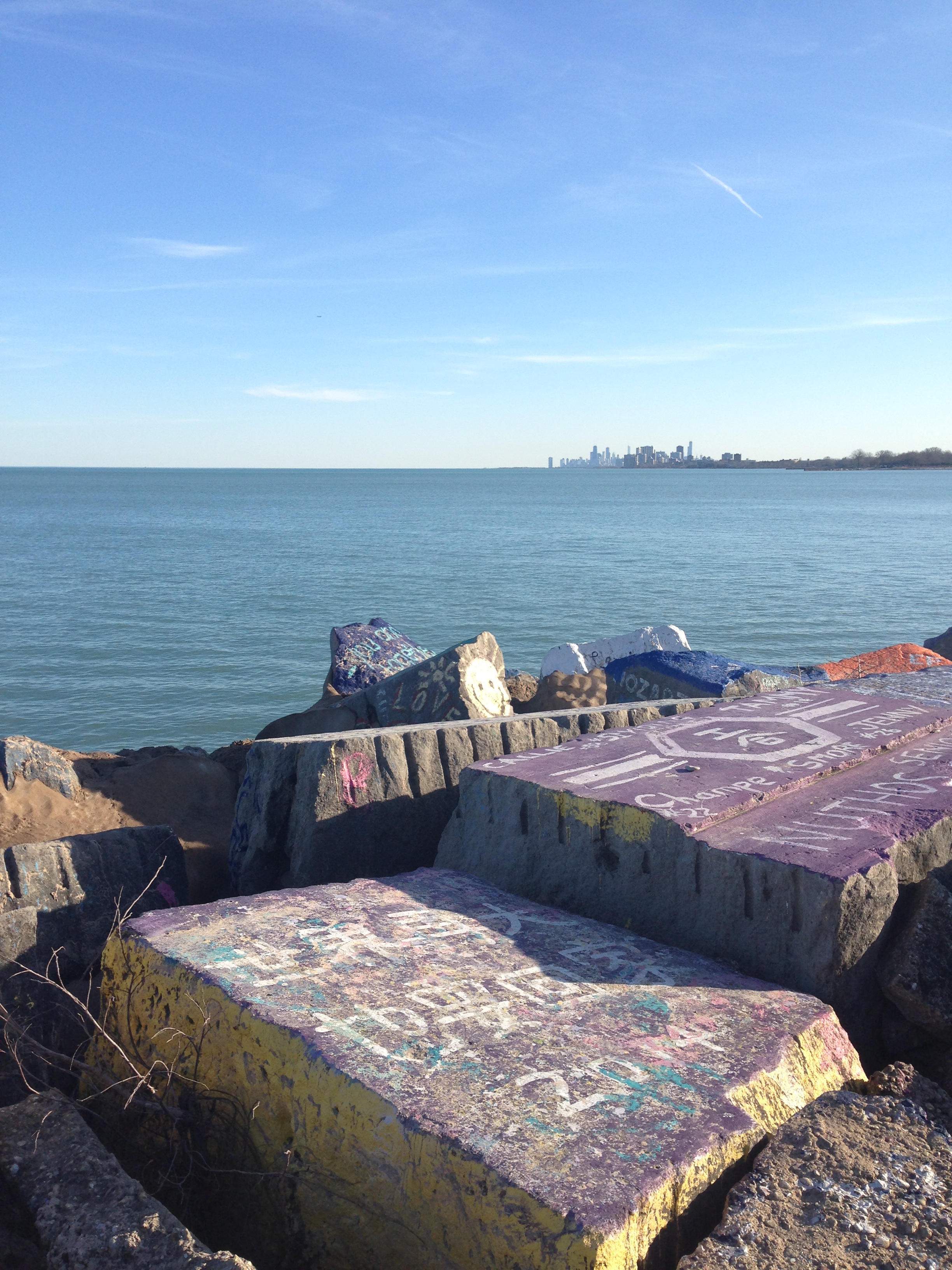 Four years have passed since 2012. More than half of the friends I've met that September are gone, now enslaved to endless mortgage payments. Those remaining are mostly seniors diagnosed with extreme case of senioritis. I can't go to parties because my body breaks down after 11:00 p.m. My left ankle hurts when I walk from Harris Hall to 640 Lincoln St. for my Intro to Drawing class. See – I've gotten old.
But ironically, at the end of my military service, I really wished to go back to Evanston. I craved Carlos's double-flipped pasta at Plex, and strangely enough, I longed for disgusting nuSushi. I missed pulling all-nighters at the Main Library, and I wondered if my faculty adviser was doing all right. I even missed the knifelike ends of the Midwestern wind that gave me chills from top to bottom. Oh yeah, I was more than ready to head back.
Boarding a 12-hour flight felt like a piece of cake. Sweaty fingers moved my pen across the TSA document. I had to get all the information right on the paper, so happiness could return to me.
The pilot announced, "Ladies and gentlemen, welcome to Chicago O'Hare International Airport. The weather is 23 degrees Fahrenheit, and the sky is a little cloudy. Thank you for using Korean Air."
When the clock struck 10:30 a.m. on December 29, 2015, I once again felt my arms shivering from the extremely cold weather, and dragging my luggage, I pictured myself purchasing the grasshopper shake at Kafein. The weather was shitty, just like 2012. But who cares? I definitely loved it.
---
My email address says I graduate in 2016. I could've changed it to 2018, but I chose not to. 2016 identifies what I am originally, and I have no reason to deny being one of the only sophomores legally allowed to buy my own whiskey at Evanston 1st Liquors.
"2016? Why 2016?" – I get that question a lot from new acquaintances I have made in 2016, the first time they met me.
"Well, I skipped school for two years," I reply.
"Oh, did you join the military?"
Stop there. I have had this conversation with more than 80 other people during the past four months. Every time I meet someone, I unwillingly answer their curiosity of my class and mismatched email address. Get over it, please. I'm sick of answering it.
Overall, I feel very comfortable being back where I was two years ago. I feel at "home" again. There are some missing bits and pieces when I try to weave together my disjointed years as a Wildcat, but it will be alright. I will stay up late, play FIFA 16 until I pass out and enjoy trashy wine for however long it takes for me to black out. I will stay happy in general, I promise.