In this generation, about 99.9 percent of us would self-identify as foodies. However, despite the food industry's major impact on our lives and culture, it's still one that is dominated by men. Hence, the idea for Sugar and Spice was born.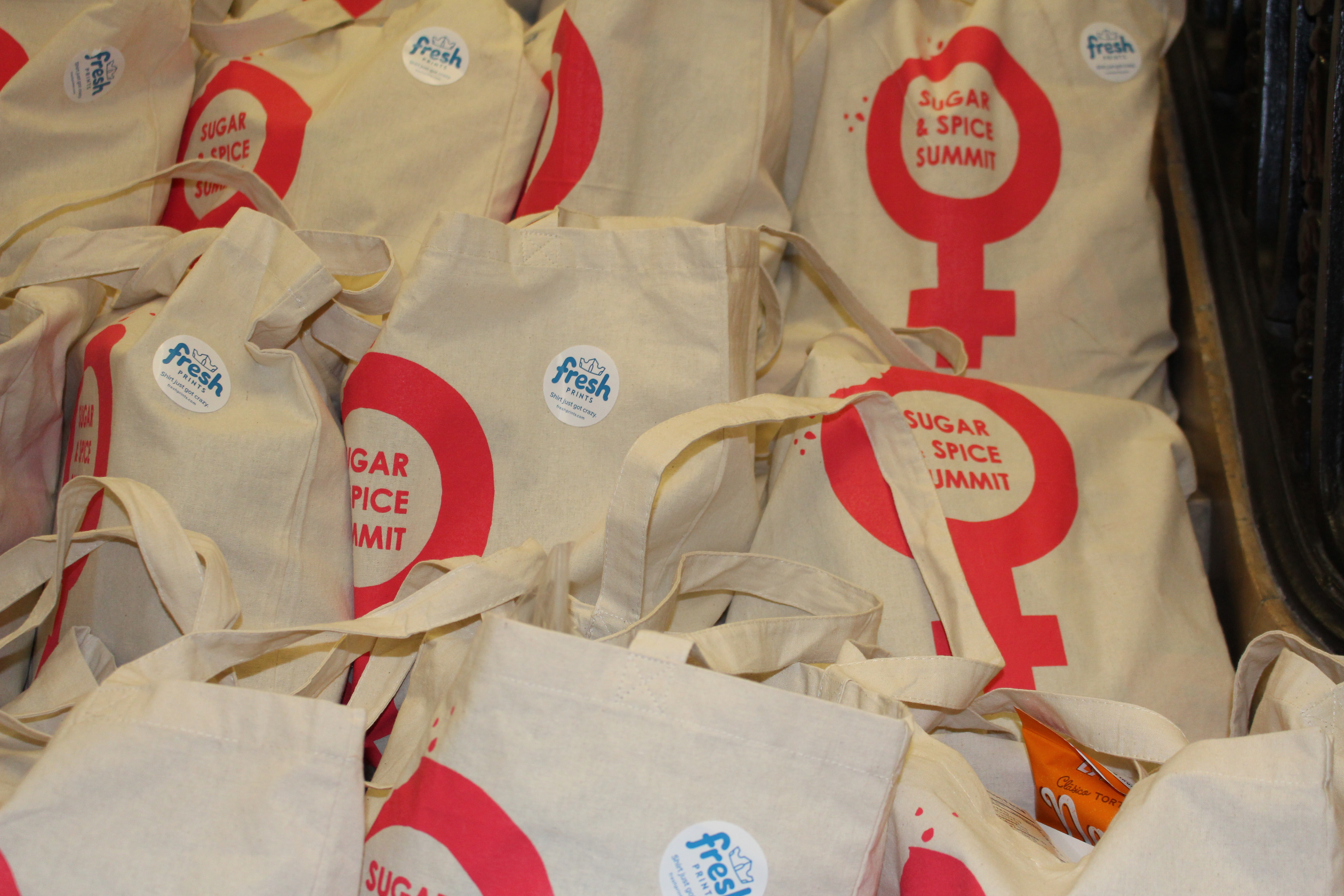 The Sugar and Spice summit is the brainchild of Lauren Goldstein, a Weinberg junior and a veteran of Northwestern's Spoon University, a student publication focusing on all things food. During her stint at Spoon, Goldstein had interviewed a variety of interesting female figures in the food industry including Katrina Markoff of Vosges Chocolate and Sherrie Tan of Sweet Mandy B's. These interviews manifested in a desire to extend these conversations to her fellow Northwestern students.
"I think these women are so inspiring and they're doing such awesome things," said Goldstein. "There is such a [widespread] interest in the food industry and in badass female founders on Northwestern's campus, [so I thought] that if I was able to be that bridge between these awesome women that wanted to talk to students and students that wanted to talk to these awesome women, why not put on an event where they can connect with each other?"
That is exactly what Goldstein accomplished, managing to gather some of the most influential female figures in Chicago's food industry including Mindy Segal of Mindy's Hot Chocolate, Mackenzie Barth of Spoon University and Irene Rosenfeld, CEO of Mondelez, the company responsible for bringing you Oreos and Stacy's Pita Chips, and packing them into Harris Hall along with a plethora of samples from local restaurants for the student body to enjoy.
The summit, which occurred on April 1, featured an eclectic collection of female chefs, entrepreneurs, CEOs and social media moguls who spoke about their rise to success in the food industry. Despite their different backgrounds and varying professions, they all spoke on the idea of mentorship and women serving as mentors to other women in the food industry, and expressed their hope to inspire students to do work that they were passionate about.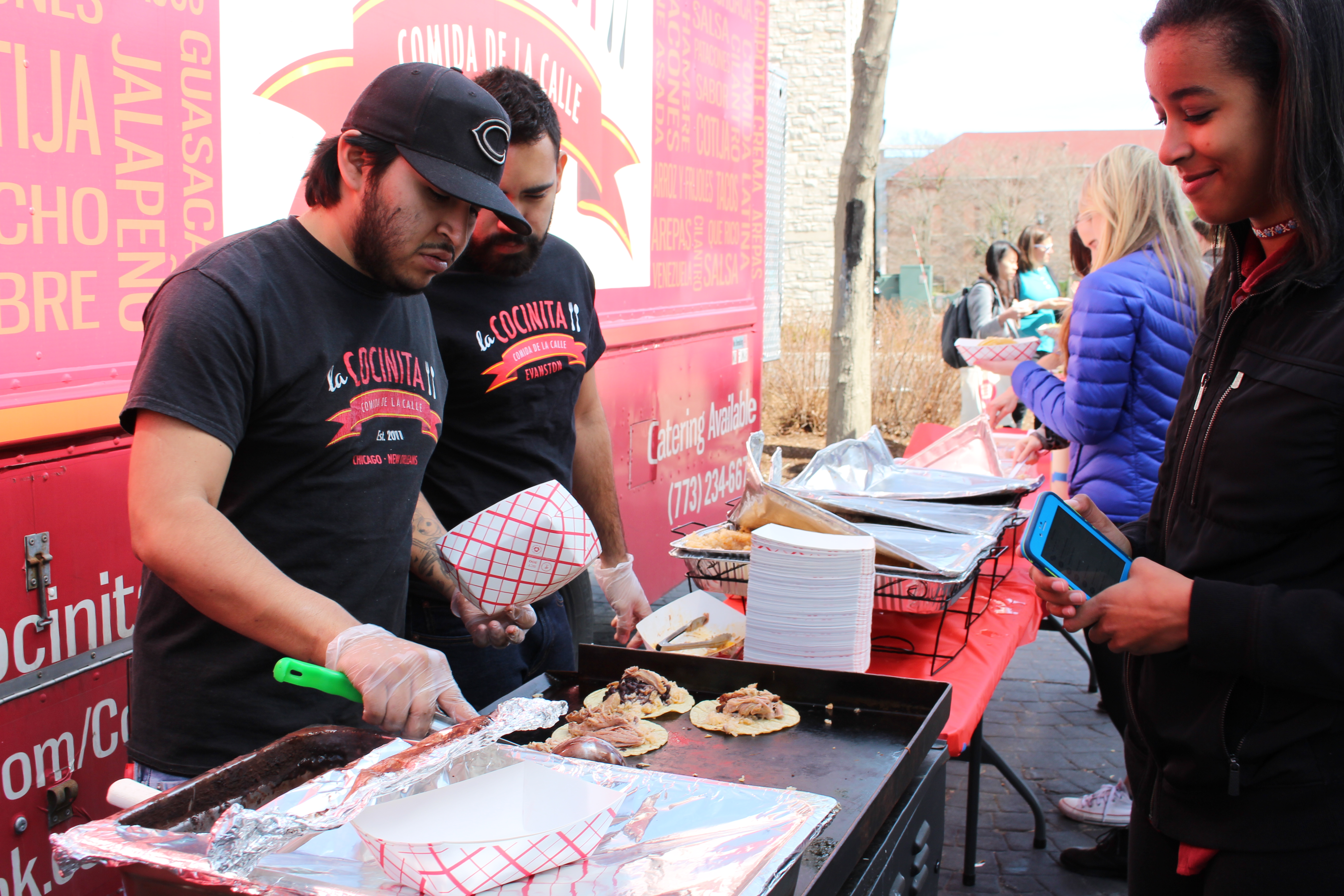 Erin Byrne, an independent marketing consultant for Chicagoland restaurants, articulated the importance of summits like Sugar and Spice.
"I think it's really valuable as an undergrad to get exposure to industries that don't have such a direct path,' she said. "If you go into finance or consulting, there's a very rigid structure that you follow, but if you are trying to break into the food industry it's challenging. I think just feeling like [students] have this resource in front of them and having the opportunity to connect with mentors that have experience in this area is important."
The common thread between the speakers seemed to be their passion for food. None of the speakers seemed to intend to enter the food industry, many going to college instead of culinary school, but somehow by way of fate stumbled into their respective profession. Gale Gand, famed celebrity pastry chef said she decided to become a chef while working at as a part-time waitress at a restaurant after a chef quit and her boss forced her to replace him. "I don't think I choose to become a chef as much as becoming a chef chose me," Gand said.
This was a message that resonated with many in the audience. "Honestly, I gained a lot from this summit," said Samantha Milstein, a SESP freshman. "I had a midlife crisis when I was sitting in the middle [of a panel]. I've never really known what I wanted to do, I came into school undecided. I decided to do Learning and Organizational Change because it was so open-ended and you can make it what you want, but I think the biggest thing I took away from this is that I should step out of my comfort zone and do what I want to do."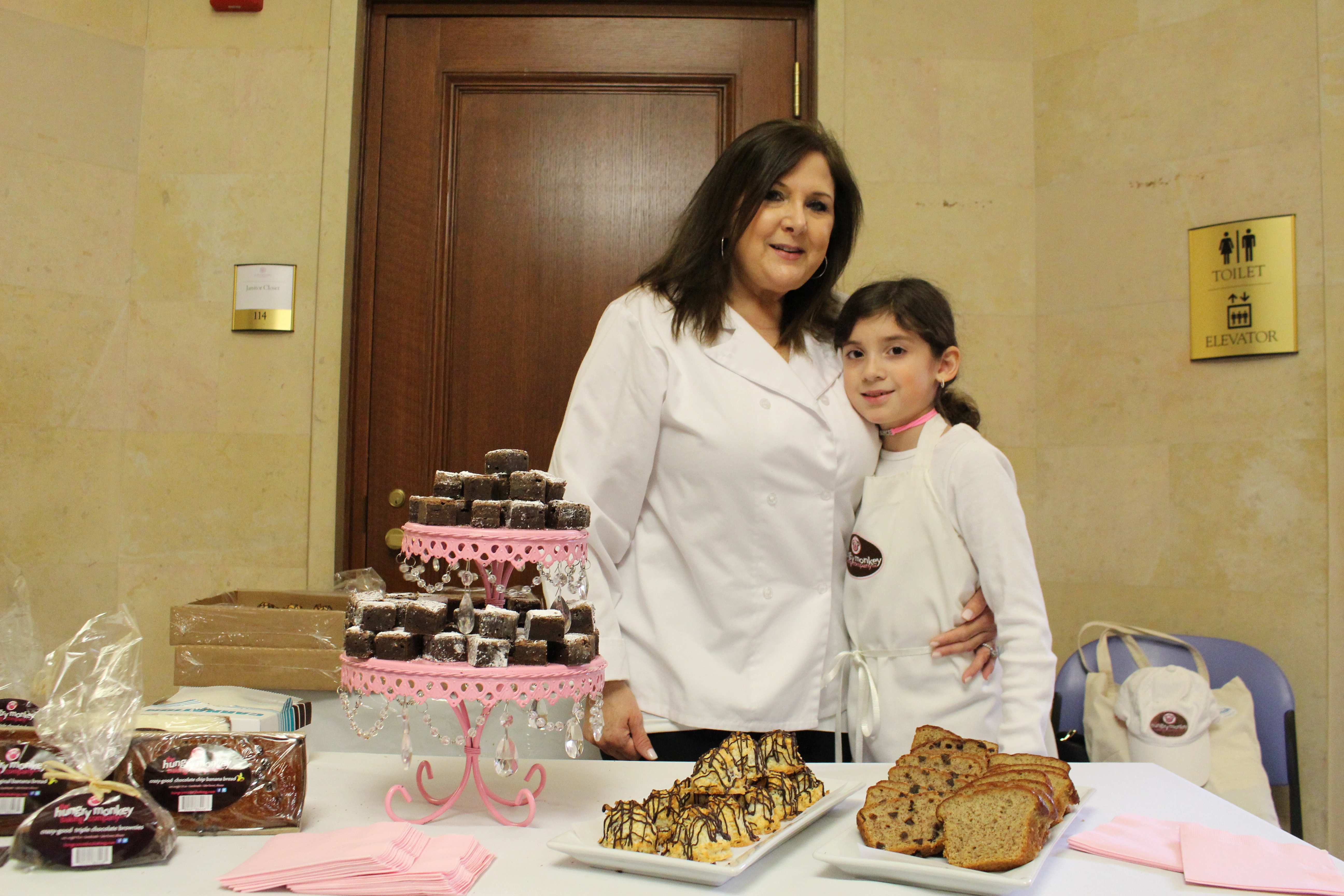 Although this was a panel aimed at empowering women, Goldstein emphasized that men could also learn from the summit.
"While this was definitely targeted at highlighting the awesomeness of the speakers, it's also important to have men paying attention to these sorts of things because they are the other 50 percent of the population that are visiting restaurants, that are working at restaurants, that are marketing restaurants," she said. "There's still another part of the population that needs to be in tune to supporting and empowering women in the industry."
Goldstein hopes to make the Sugar and Spice summit a yearly tradition – so keep an eye out. Come for the free food, stay for the words of these "badass female founders."