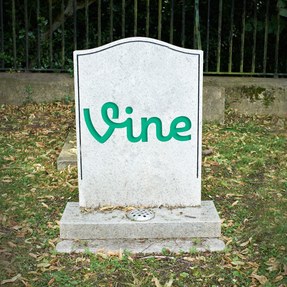 On October 27, Twitter announced that it will terminate its exceedingly popular social media platform, Vine, at some point in the upcoming months. Vine's six-second videos brought much laughter to audiences on a global scale. The short videos that would play on repeat did everything from increasing video viewership on Facebook to creating a platform for modern-day Internet celebrities.
Vine launched in 2013 after Twitter's purchase of the company the year before. The social media platform heavily influenced modern culture and the millennial community during its three active years. Vine brought original, unorthodox forms of humor to the forefront of pop-culture. It created Vine stars, like Lele Pons and Shawn Mendes, many of whom were able to find success in the music industry or comedy scene. The site universalized millennial comedy by recording and distributing videos that immortalized iconic voices, challenges and jokes.
According to NPR, Twitter's failure to show substantial financial growth has put tremendous strain on the company and is likely the cause of Vine's discontinuation. Twitter reports it will keep the site up indefinitely but will no longer take new submissions when it officially kills off Vine. Rumors have been circulating around popular technology news sites like TechCrunch that Twitter may sell the site to another company, but no official statements have been released.
In 2016, TIME compiled a list of the most looped Vines, and in the spirit of the site's slow, dismal death, here are a few of them (captioned by us):
How Reading Week hits
When class gets canceled
Failing the midterm when it's too late too drop
<
That poor, little boy who epitomizes the feelings of every freshman
The best use for sticky hands