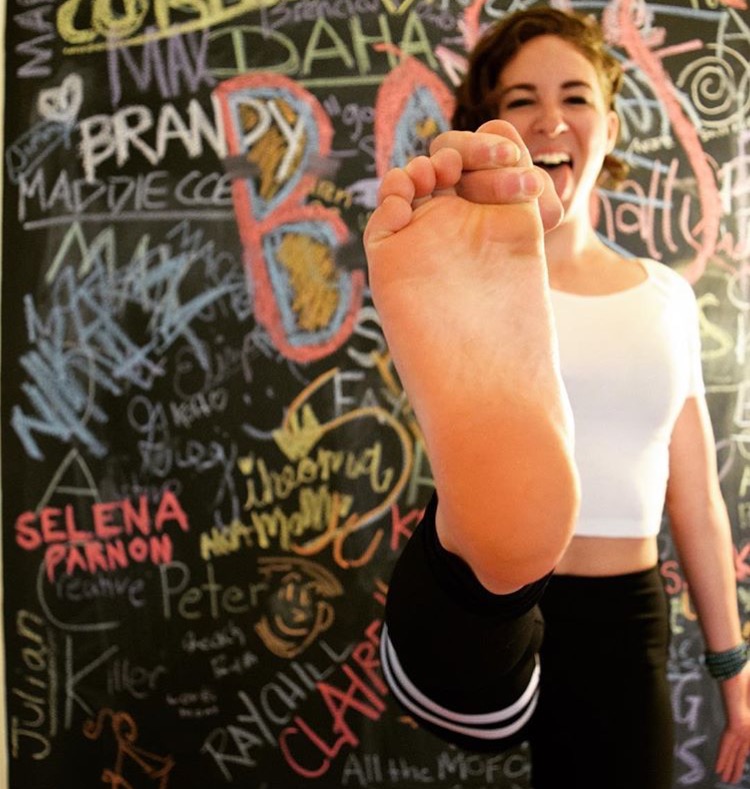 Ever stumble upon yoga or exercise Instagram accounts (nicknamed #fitstagram) that seem distant, impersonal, and quite frankly, bland? If you've ever had the opportunity to "stalk" Northwestern senior Jenna Perlstein's account @rowdygirlyoga, you will stray far from these words. Perlstein, a theatre and Gender & Sexuality Studies double major from Pound Ridge, New York, has been practicing yoga since she was 16. It wasn't until last winter that the fiery, certified yoga instructor decided to bring her own modern twists on the ancient practice to a digital platform--and her sun salutations are gathering a #millennial crowd. You can see her yoga poses, words of inspiration, and everyday personal pictures all under the handle @rowdygirlyoga. NBN sat down with Perlstein to hear some in-the-flesh advice.
NBN: What inspired you to start your Instagram account?
Perlstein: I started @rowdygirlyoga because I wanted to share the kinds of yogic messages I wished I was seeing on social media. It's not enough to just slap a caption on a 'gram of triangle pose and say, "Open your heart." No! How?! What about when it's difficult? What if I'm scared to try because I can't do triangle pose so I feel like I can't do yoga at all? That's how the idea for a brand that understood this precarity and didn't take itself too seriously flew into my brain.
NBN: How would you describe your brand to a non-millennial?
Perlstein: Well, if we're going with my pipe dream of where Rowdy Girl ends up? It's a growing community and online hub that provides young women with the tools to own their wellness from nutrition to spirituality to fitness and more.
NBN: How would you sell the yoga experience to people who have never tried it?
Perlstein: Yoga is a profound opportunity to feel what it's like to be authentically you. Practicing yoga means practicing listening to the stories (both positive and negative) that you feed yourself and giving yourself permission to feel GOOD inside your body. Plus, if you want, at the end of class I'll come around and rub oil on your head and it feels pretty dope.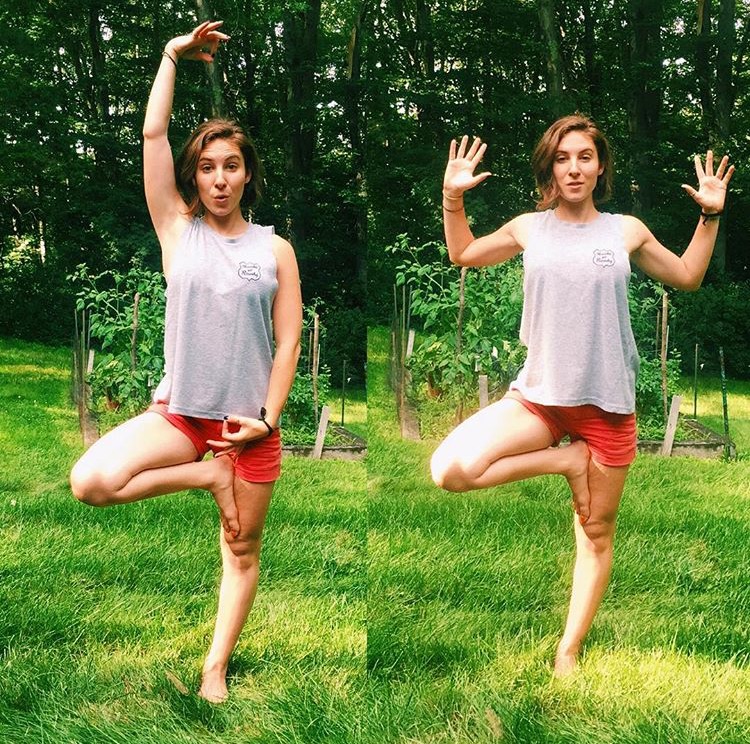 NBN: Your Instagram bio reads: "Yoga for the unstable 20-something." What exactly does that mean?
Perlstein: It means I practice yoga AND I've been known to vomit on New Year's (RIP 2015) AND I meditate daily AND I put hash browns on egg sandwiches AND I believe in taking care of myself. Life as a 20-something woman is supremely unstable--I don't always know where I'll be the next day let alone the next four months! I like to use yoga as a balance to that instability I know many of my friends and I experience.
NBN: Has your account changed your life in a certain way?
Perlstein: Beyond my account, my practice has changed my life. My yoga practice has taught me how to take care of myself, soothe myself, love myself--even when it's really freaking hard. It has dragged me out of my darkest days. My brand and persona has definitely challenged me to keep being vulnerable and honest, and it's been so humbling to listen to people's reactions--it's a circle of self-care inspiration. It's such an honor and a blessing to offer this practice to folks at Northwestern, and I'm so grateful for the way Rowdy Girl has been embraced.
NBN: Any additional comments?
Perlstein: Follow me @rowdygirlyoga and stay tuned for major #rowdygirlWELLNESS updates to follow... #keepitrowdy