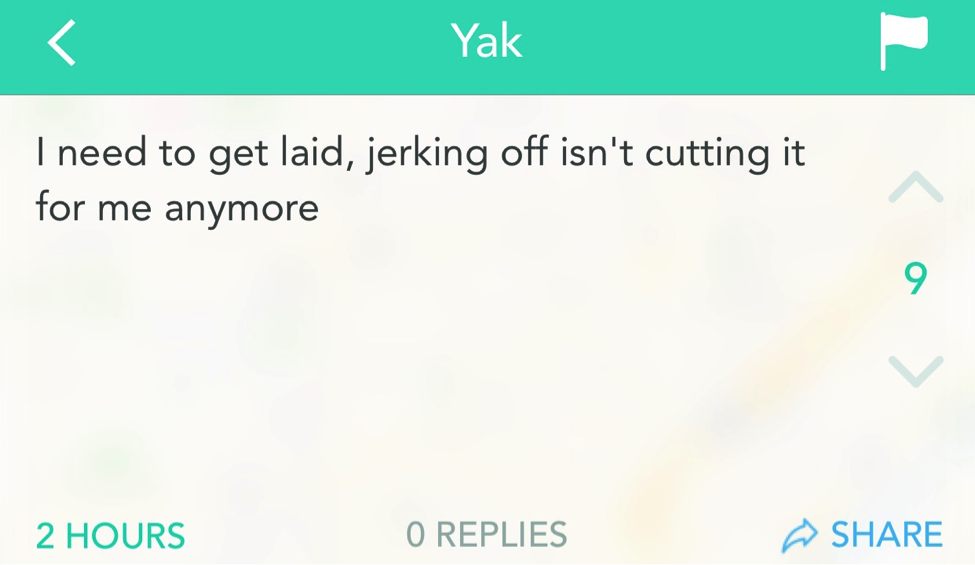 This is only one of a dozen sex-related Yaks that can be found when you scroll through Yik Yak every day.
But do these sexually starved Yik Yakkers really know about sex before they come to Northwestern? Probably not.
That's the problem the staff of Sex 101: Introduction to Reproduction wants to address: to have students understand that reproductive health is a part of the holistic picture of their health. The free, online, Northwestern-created course launched in September and is open to Northwestern students and anyone in the online world who wants to learn more about sex. It consists of four modules, and each includes some one-to-eight minute video lectures, some readings and quizzes that cover a wide range of topics including reproductive anatomy and hormones, reproductive development and contraception.
According to maps compiled by The Huffington Post, only 22 states have mandated sex education instruction and only 13 states require the instruction to be medically accurate.
The definitions of "medically accurate" vary in different states. The Illinois definition of it is "verified or supported by the weight of research conducted in compliance with accepted scientific methods and published in peer-reviewed journals, if applicable, or comprising information recognized as accurate, objective, and complete."
Basically, that means that students should have access to sexual health information that is based in science.

The course is also coupled with Repropedia, an online dictionary that defines reproductive terms like "vagina" in lay-language concisely, compared to Google, which may give you a whole page of confusing and unsavory interpretations.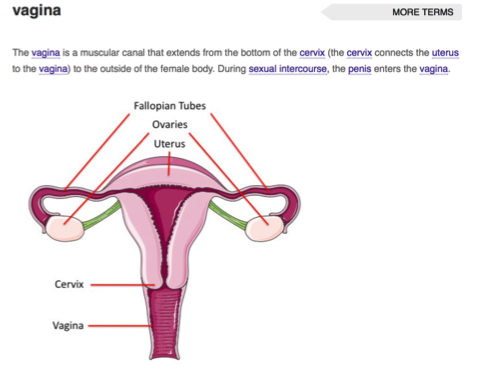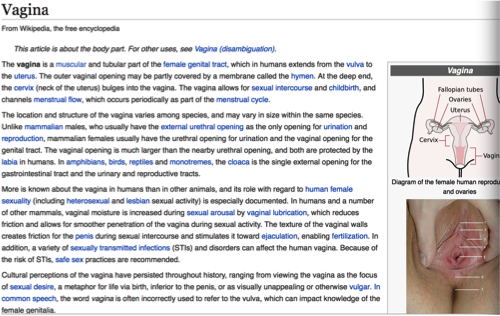 Maybe there is an assumption that students already know about these sexual health basics from high school sex ed classes. However, state-by-state, sexual health education varies.
Research conducted by Guttmacher Institute indicated that 37 states require that sex education include abstinence and 26 require that abstinence be stressed. For example, according to The Huffington Post, Mississippi adopted abstinence-only sex education before 2012. Incidentally, it is also the state with the highest teenage pregnancy rate.
The underlying purpose of the Sex 101 program is to provide a biological framework for the social aspect of sex education that Northwestern is already doing, said Megan Castle, who assisted in developing the curriculum content of Introduction to Reproduction. Castle is the program coordinator of the Women's Health Research Institute at Northwestern University, which created the new course.
Castle said the site is mostly visited by students aged 16 to 26 and has reached more than 40 countries. The target audience of the course is college freshmen who may not have had prior standardized sex education in health classes, or any individual who has unanswered questions regarding reproductive health. The course may be a source for them to find answers because a lot of times sex can be a taboo topic to discuss in public and people may be embarrassed to ask questions about reproductive health.
Christina Polenica, a SESP senior, had attended an all-girls private Catholic high school that never went into detail about reproductive health. Polenica said she remembered a school-wide presentation on virginity and abstinence, but there was no discussion of contraception or what healthy sexuality or healthy relationships look like.
After taking a look at the course content, Polenica said she thought it would be cool if it could be a requirement for Northwestern freshmen. She said that it is important to have the reproductive basics down, so that you know what is going on in your own body and your partner's body.
"Someone wouldn't be embarrassed to go to a doctor if they broke their arm – why should they be embarrassed to share their information about their reproductive health?" Castle said. "The purpose [of the course] is to get the conversation about sexual education started."
Problems with NU's sex education
When students think of NU's sex education, one of the first things that jumps into their minds is often the play about hookup culture, consent and sexual assault that is part of Wildcat Welcome's Essential NU (ENU) program.
Students pointed out that the main focus of the ENU is consent, such as what qualifies as sexual assault, instead of sexual health education, which focuses on anatomy and biological processes. Communication junior Amanda Odasz, who is also the communications chair of Sexual Health and Assault Peer Education (SHAPE), said the ENU does a good job of talking about consent and what Northwestern's definition of consent is. "But there isn't any sex education that happens during Wildcat Welcome and that's a problem," Odasz said.
Communication junior Avril Dominguez thought the ENU was an interesting and impressive way to introduce the topic of consent. However, she said after Wildcat Welcome week, that [sex education programs like ENU] stopped and became more of a self-selection process of people who want to learn about sex.
So, can Northwestern students take classes to learn about sex? Well, yes and no. There are courses offered at Northwestern like a comparative literature class on "Gender, Sexuality, and Representation," gender studies classes like "Sexuality & Society," but almost all of these classes are humanity courses which focus more on the intersection of gender and sexuality and society rather than scientific explorations of sex and sexual health.
Although students cannot get academic credits to learn about sex, they can still enroll in Sex 101 or seek out various student groups that provide resources for them.
SHAPE, a sexual-education focused group on campus, is working to help those students who feel that they lack enough knowledge about sex. Odasz said the organization is now actively working on a video series that addresses information about sexual health like how to wear a condom or questions about lube.
Another student group, Northwestern Sex Week, also help provide students with resources and information related to sex ed. NU Sex Week, which runs from Apr 11 to Apr 15 this year, is a week of events with various speakers or workshops talking about things in the world that impact how you think about sex and how you have sex. For example, last year they had speakers talk about topics like catcalling, sexism, "how to please a vagina" and "butt sex basics."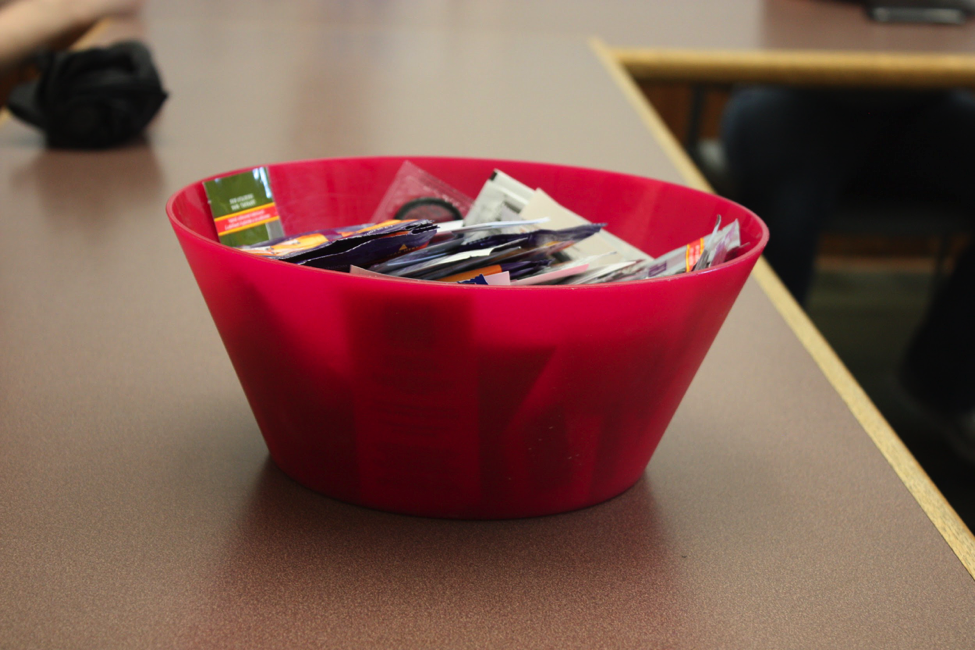 These groups, along with other student groups like Men Against Rape and Sexual Assault (MARS) and College Feminists, work together to improve access to sexual health information on campus.
The Next Step
Medill senior Alaura Hernandez, who is also a co-director of Northwestern's popular feminist Burlesque show, said she has seen improvements in NU's sex education as a senior.
"I think one of the ways Northwestern can improve is to figure out how to integrate sex education into students' life more easily," Hernandez said. "It is important that this [SEX 101] online course stresses sexual health information like sexually transmitted disease and ovarian cancer...but I think what college students really want to know are questions about sex, about positions, maybe about anal sex that they've been too afraid to ask."
"Things that you can't necessarily find in a textbook," Dominguez, the other co-director added.
Students who have not heard about the Coursera course also think that it should work on marketing.
Castle said their next step is to work closely with the school administrators to make the course more well-known among Northwestern students who have already been exposed to the social side of sex education.
And that is only one step in working towards creating an effective and comprehensive sex education culture at Northwestern that not only covers consent and sexual assault, but also the science of sexual health education.
Another barrier to sexual health education on campus is fear or intimidation. Even if resources are widely available, some people just don't like to talk about sex.
"We need to get rid of the shame and stigma that surrounds sex and sexuality," Polenica said. "Somehow creating an environment where people feel more open to talk about their experiences, an environment that's more open to honest and frank dialogue."
We don't know exactly what that looks like, but for now, Sex 101 makes it possible to start a dialogue. "Hey," you might say to your sexually unaware friend, "I just watched some cool free online videos by friendly Northwestern professors about sexual health – wanna check it out?"