As expected, many climate change issues remain at the crux of a scared science community. In the past week, John Kerry went further south than any high-ranked American government official has gone before, and on the other end of the planet, President Obama vowed to stop Arctic oil drilling. Social media also had a big week, as Twitter stood up to the victorious Donald Trump (henceforth: Drumpf) campaign and Facebook CEO Mark Zuckerberg defended his social media site's role in the current election.
Read some science, it's known to increase your Thanksgiving appetite.
Secretary of State John Kerry visits Antarctica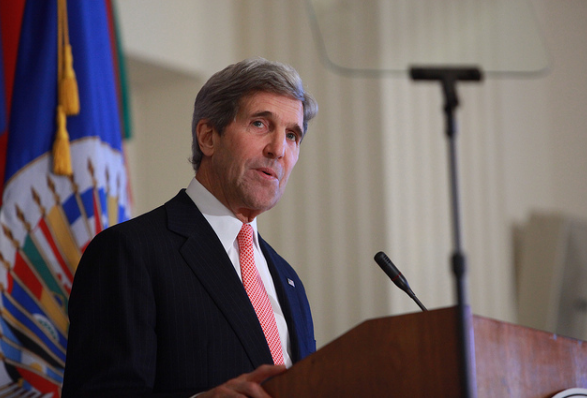 Did he bring his Canada Goose?
He actually did (and he pulled it off pretty well in red)! Yet wait a few more decades, and all he might need is a long sleeve shirt, especially with some of the absurd policies President Drumpf seems to want to enact, starting by hiring a man who called climate change silly and a waste of his time as the head of the Environmental Protection Agency (EPA). Anyway, back on topic, Secretary Kerry is the highest ranking government official to visit the southern end of the world, something that demonstrates the pressing circumstances of climate change.
His parka looks good but why did he put it on in the first place?
Secretary Kerry basically does not want all of his hard work to go to waste. He was a leading diplomat on the Paris Climate Agreement in 2015, an agreement that was meant to limit global temperature increase to 2 degrees celsius. Kerry arrived on the continent just hours before Drumpf was elected President, and ensured scientists working on the continent that the US will work as hard as possible to continue positive climate change progress.
Drumpf tries to buy an emoji
What does he want now?
He wanted to attack Hillary Clinton with more than just a hashtag. Drumpf tried to negotiate with Twitter to add an image with the #CrookedHillary, something that would look like a hand holding a bag of money and then a figure of a person holding a bag of money, according to The Verge. As you might have guessed, that person would look somewhat like Hillary.
And I'm guessing Twitter said no?
Twitter decided to stay out of the political debate during this election. While the social media platform was the platform for millions of tweets regarding the election, the San Francisco-based social media site decided that politics was not its forte. Ultimately, if Drumpf did want this emoji to pass, he would have needed to put something like "Paid for by the Drumpf Campaign" in the bottom of every emoji, which Twitter did not condone, nor want.
Facebook attempts to solve its fake news problem
Wait are you telling me that everything on the internet is not true?
Sorry to break your bubble but that is what exactly what I'm saying. And that is what President Obama is saying as well. This bothered him so much that he brought up Facebook and its fake news problem while at a press conference in Germany during his final trip abroad as President (sad face). CEO Mark Zuckerberg has said that it is crazy that people were blaming his site for the outcome of the election but did say that Facebook had work to do to help stop misinformation.
And what is that work going to consist of?
As of now, there is no definitive answer but it might be something like giving a check mark in the corner of each approved and fact checked article. However, Zuckerberg did say that it wasn't Facebook's job to become the "arbiter of truth". He also did not provide a timeline for when exactly these new changes would be happening so maybe Zuck isn't as serious about these plans as he might claim to be.
Obama blocks Arctic oil drilling through 2022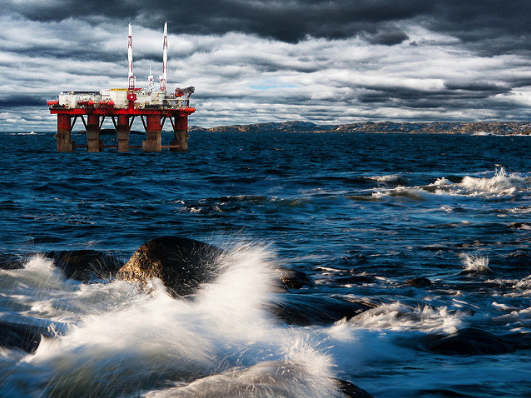 Is this his last hoorah?
It might be, and Drumpf would not be able to drill in the Arctic unless he wins re-election. The mandate is supposed to be a huge victory for Alaskan and Arctic communities, along with climate change and renewable energy advocates. Obama cited environmental risks as his main reasoning for this, especially since there is no proven method to clean up oil in frozen waters in the case of an oil spill. This move is seen by many as a major step forward for President Obama to protect his climate change legacy.
What do the losers of this deal think?
The oil and gas industry is not happy at all. They believe that the next administration will do its best to reverse this mandate, and that all this does is lead to an increased energy cost for the typical American consumer. They have reason to be optimistic; Drumpf has said that he will increase coal, natural gas, and petroleum production in the US as well as cut all federal funding towards climate change and renewable energy research. Get ready for some more burned coal in the atmosphere.