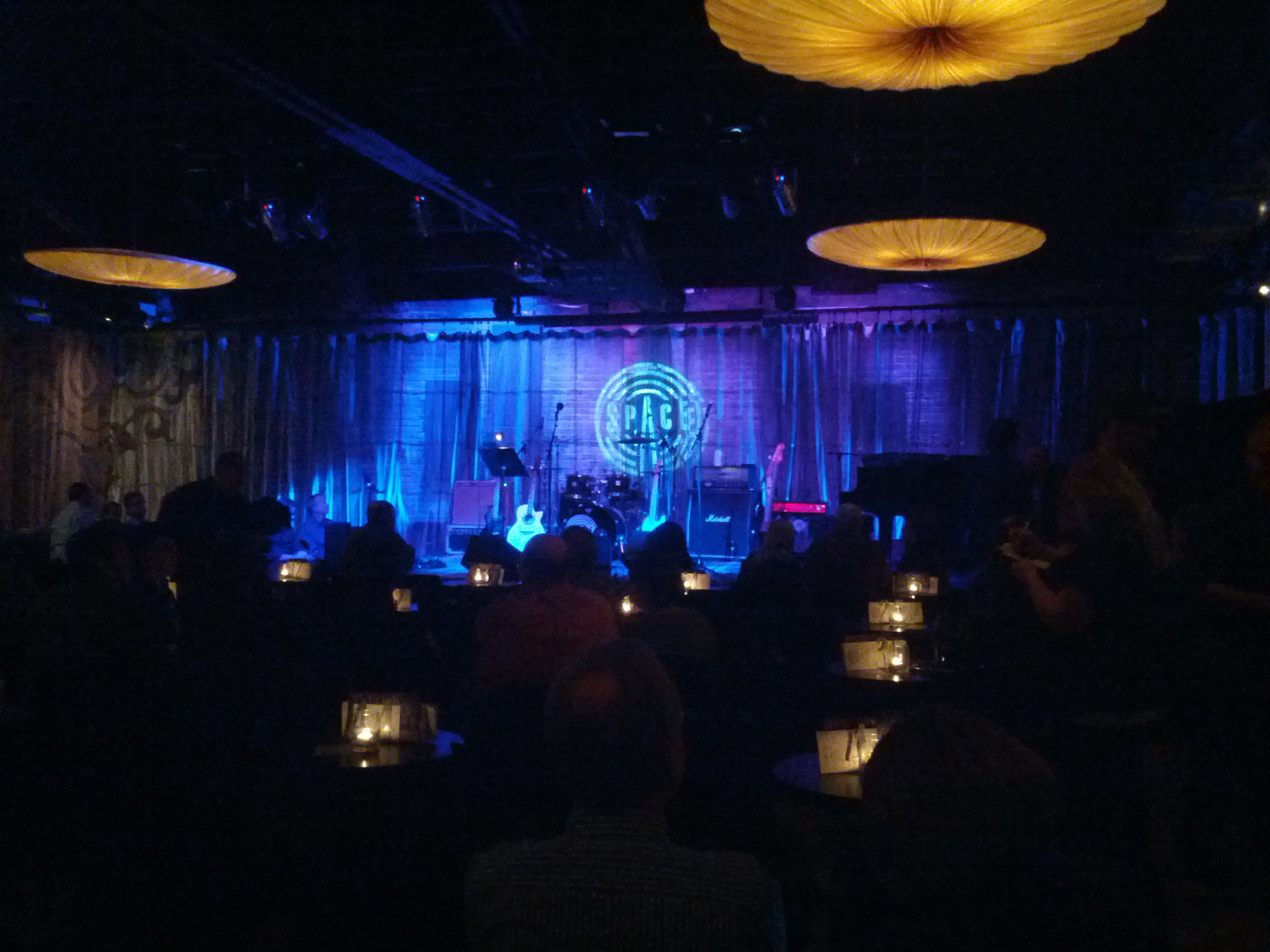 When Evanston SPACE (Society for the Preservation of Arts and Culture in Evanston) opened nearly six years ago, nestled on Dempster Street and Chicago Avenue and sharing a space with Union Pizzeria, the owners' goal was to bring established blues and folk acts to Evanston. Having achieved that, albeit mainly with community support and interest, the venue is now looking to find a balance between established legends, like Johnny Winter, and bands that might appeal to the Northwestern crowd.
Dave Specter, one of the partners of SPACE, is a blues guitarist himself, hosting a series at the venue titled "Adventures in Guitar," with well-known special guests visiting the venue several times a year for a jam show. Specter went to the University of Illinois at Champaign, but had his life changed by watching legendary blues guitarists perform in small venues around town.
"I was turned on by the blues in college, so there's nothing that would make me happier than see a student get their life changed. When I saw Buddy Guy as a college student, it changed my life," Specter said.
Specter was so inspired that he dropped out after three years to pursue a career as a blues guitarist. He's been playing professionally ever since.
The hope of Specter and the venue's other owners is that Northwestern students can have their lives changed as well, especially by the "heritage acts" that play at SPACE. However, the venue has also been looking into booking more acts that appeal to the standard college crowd. When the venue opened, it was harder to book these touring indie acts popular with college students because of the venue's new-born reputation as a blues, jazz and folk venue. After all, the owners looked to Chicago's Green Mill as a model for its intimacy and reputation as a popular jazz establishment.
For inspiration, the owners have tried to follow in the footsteps of the now-defunct Amazingrace Coffeehouse, a popular counterculture hangout that was famous for the eclectic acts it brought to town, including The Grateful Dead and poet Charles Bukowski. The venue also brought in legendary blues acts like Muddy Waters, Pat Metheny and Steve Goodman, all personal favorites of the SPACE staff. No alcohol was served – just coffee – and visitors sat on the floor to enjoy the night's entertainment, whether it was a poetry reading or a music performance. That short-lived venue (and complementary NU student collective) had programming all over the board, and SPACE hopes it can follow in those footsteps, even if that scattered genre representation may have its downfalls.
"One of the negative aspects of being so eclectic is we aren't pigeonholed as a genre-specific venue, so it's harder to reach out to specific crowds," Specter said. "And Chicago has one of the best music scenes in the world, but listening to an act here is a different experience."
SPACE is hoping to draw in the Northwestern crowd with the variety of acts it has been booking, as well as the intimate show setting that you can expect. At no other Chicagoland venue can you sit inches away from legendary guitarist Dave Davies of The Kinks as he walks through the crowd from the green room to the stage, mere weeks after interacting with up-and-coming indie rock act The Bright Light Social Hour during a raucous rendition of Mose Allison's "Young Man Blues." Other notable up-and-coming young acts in the recent history of SPACE include Gary Clark Jr., The Lumineers, Alabama Shakes, Grouplove and The Civil Wars. Shows vary between seated and general admission, but one thing is clear – people attend shows at SPACE mainly for the music.
Aside from this approach to programming, SPACE has been trying to reach out to students, Northwestern and others, in different ways. Most importantly, the venue's major draw is a lack of an age restriction. Other Chicago venues operate mostly on an 18-or-older or a 21-or-older basis, but SPACE is open to all ages, making it entirely common for crowds to be comprised of "people your own age and people your parents' age." This opens the doors for anybody who wants to listen to great live music. Furthermore, the venue also has a partnership with WNUR's The Blues Show, shows with Northwestern's jazz programs and an internship program that regularly accepts Northwestern students to learn the basics of running a music venue. On nights that are not sold out, SPACE also offers $10 tickets to students with Wildcards and other valid student IDs.
Communication junior Bobby Ramirez, one of the production assistant interns working at SPACE this quarter, believes Northwestern students are missing out on a great music experience.
"We dedicate ourselves wholeheartedly to the experience for both the audience and the artist that I don't think many venues do the same. Every seat is a good seat and we have shows almost every night of the week," he said. "Northwestern kids are just always so busy, but we're just a few blocks down from the Greenleaf Intercampus stop, within the SafeRide boundaries, and have shows going on literally all the time."
Evanston SPACE has quickly become an important part of the Evanston cultural community, just like Amazingrace accomplished in its brief run in the 1970s. Perhaps this deep-rooted connection with Northwestern will inspire current students to travel to downtown Evanston and discover a new musician or band, or develop an appreciation for the blues or jazz in a generally rock-and-pop-dominated college music landscape.
As the tagline of Evanston SPACE reads: "Listen closer."